Good Dog. Guaranteed.
We fix 95% of Problems. Guaranteed or Your Money Back
Ownership has been featured On
Ask About Our
DOGGIE BOOTCAMP
Guaranteed Results No Matter How Long it Takes!

All your homework done professionally

2-4 weeks living with a trainer

Video documented training

Personalized training for Owners

Best for hard cases and unruly dogs
Satisfaction Guaranteed – Call for pricing based on breed, age and needs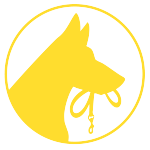 The Tip Top Guarantee
When you train with Tip Top, you'll get the satisfaction guarantee! We don't just train for a few weeks and walk away. We train with your dog for as long as it takes to get your guaranteed good dog.
Tulsa Dog Training Classes You'll Learn:
"Come" – Every Time, 100% of the time
How to eliminate Jumping on people
The best way to potty train
How to stop leash pulling
How to quickly stop nuisance barking
We take Tulsa dog training seriously.  Our goal and desire is that people in Tulsa, Oklahoma can take their trained dog anywhere and everywhere off-leash with them.  We want our clients to be able to trust their dog because of its training and know that their dog will mind them no matter what the distraction is.  Obedience, off-leash obedience and manners is our main focus.  We take our dogs to the lake, to the park, to friends and families houses and anywhere else with us and we want our clients to be able to do the same.  All of our dog trainers are dog lovers first, we're not militant Nazis but in our Tulsa dog training classes we do teach your dog how to listen and that they have to listen each and every time they are told to do something.  We teach what we call "100% obedience" that the "Come" command or any other command is 100% of the time, each and every time I call  you or give you the command.
Tulsa Oklahoma Dog Training Classes:
We do not teach a "stay" command in our program.  We teach the dog that sit means sit and keep sitting until I release you, down means down and stay down until I release you.  If a dog really understands the sit or down command they would not get up but stay sitting or downing until they are released.  People saying stay or hand out as if to say "STOP" are just using an extra word or motion that is not needed.  What is needed is for your dog to understand exactly what sit or down means, the dog needs more clarity, not additional commands or words.  In our Tulsa dog training classes we teach the 100% sit and down in a way that is easy for the dog to understand.
Our Satisfied Clients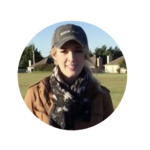 "I've met multiple trainers and each one was very attentive — it didn't feel rushed at all through any of the process. When Ryan came to the house he took his time to explain everything. I feel like it was super successful!"
– Alyssa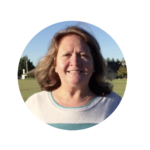 "Its not just that they're teaching you how to interact with your dog, they also love their dogs and you can tell. We adopted a precious little guy from the humane society and he'd been abused horribly. I needed some help with getting him not to be so frightened. [Im enjoying] how much my dog has come around. Now he is getting to where he's social and he's enjoying being a dog and we're happy about it."
– Carrie
What Makes our Tulsa Dog Training team different?
First, we train dog owners and we train their dogs and do not put the blame or focus exclusively on either one.
Lots of different dog trainers say it's the human that's the issue and that the majority of all the problems stem from the human mishandling it. This is cute but it is not reality. Then you have other dogs trainers will say all the behavior issues are the dog's fault.
But like most things in life the truth is in the middle. When our Tulsa dog training team goes out to a house we know that the truth is probably that half of the issues are because a domesticated animal is being treated like a human and the other half is humans in the house do not know what boundaries to set or how to communicate with their furry friend! Really most dog training issues are all about communication!
Once we can get you and your dog both on the same page with each other the confusion goes away and there is peace in the home. When you tell your dog what to do and he doesn't understand what you're saying that is a communication problem. That does not mean you have a bad dog or that you are a bad dog owner.
At Tip Top K9 we teach you how to communicate with your dog and teach your dog how to understand exactly what you're asking him to do. Better communication will also help your dog know their place in the pack order of the home. If you are able to communicate better with your dog and your dog listens to your commands, then your dog by default will know where they stand in the pack!
Second, our tulsa dog training team gets results very quickly!
Our Tulsa team offers a one dollar first lesson where most people can see results within ten to fifteen minutes! After that first initial session we will start to transfer results within one to three hour long sessions at your home. For our Tip Top K9 clients it is not uncommon for us to have dogs coming Off-Leash (you are in the front yard and say "Come" and your dog comes running to you no matter what!) and we can eliminate nuisance behaviors such as biting and jumping in two to three lessons.
Third – Our tulsa dog training team uses a tried and true method of dog training.
We do not use any dog training shenanigans. Treat training is not the only way to train your dog and negative reinforcement can really ruin a dog's attitude. Dog trainers now a days have to bej balanced and use a variety of approaches. We have a balanced approach Training our Tip Top method of dog training. What we use is a system and is not based off Dog whispering shenanigans. Every dog trainer in our system trains the same way but adapts to how your dog learns. Dog whispering makes good tv but it is not easy to transfer to clients. We focus on only using approaches that we can quickly and easily transfer to the people who are paying us!
Fourth, our method can work on any dog regardless of their age or breed.
Many methods of dog training will only work on dogs with specific genetic make ups such as having food motivated dogs or very strong dogs that can handle harsh correntions. But contrary to this our method or dog training will work on rescue dogs, puppies, doodles, aggressive pitbull's you name it. We work all types of dogs and get good results. The only thing we ask is that you wait until your dog is 4 months old to get started with us. Dog's under four months old are more than trainable but they normally do not have 45-60 minutes of attention span. We have found its better to just do basics at home and focus on socialization until your pup is four months old and to then start formal training.
Fifth – Our Tulsa dog training team regularly trains dogs that other dog trainers have deemed un trainable or too aggressive.
We get recommended by veterinarians all the time to train dogs that are highly aggressive or that other dog trainers have not been able to fix. If you are thinking you may have to put your dog down the stop right now!! No dog is too far gone! If you feel like you have a highly aggressive dog then call our Tulsa dog training team today and let us assess your dog at a one dollar first lesson. At our one dollar first lesson we will work with your dog for 10-15 minutes and see exactly how bad it is. We will bring bite sleeves and muzzles if need be and will make sure that we dont get bit. Dont be afraid to have guests over, call us today to let us help you with your dog!
Tulsa Dog Training Professionals
If you're interested in hiring a Tulsa dog training professional look no further! We are here to help you find the genius that is buried in the dog! If you have a rowdy dog that is in your home then call us today! Our trainers love and respect dogs and want to make sure that you're happy with your furry companion, not frustrated or in chaos.
Our dog trainers will support you for the life of your dog with lifetime group class and lifetime phone support. We use an attention based approach to training that is based on classical conditioning not operant conditioning. This makes sure that our Tulsa dog training team is able to quickly and easily transfer all of your dog's obedience over to you and that your dog doesn't only "listen to the trainer".
Using technology and online learning platforms is very popular but when it comes to obedience training digital platforms really do you a disservice. You really need a dog trainer to come meet with you in your home and to see your unique dog and your unique environment. With hundreds of different dog breeds and hundreds of different temperaments issues in varying ages there are so many variables in dog training that one size does not fit all. That's why at Tip Top K9 we start every client with a one dollar first lesson or we can come out and assess your dog as an individual.
All of our Tulsa Dog Training professionals have been trained exclusively in our Tip Top method of dog training which is a documented system that has been used on thousands of dogs across the United States through the last 12 years. At Tip Top K9 we have been building better dog trainers than in our competition through educating our trainers in a document and proven system. Our system of dog training has been tested on rescues and pure breeds, aggressive dogs, anxious dogs, puppies and you name it and has been proven successful on 97 to 99% of dogs. We train 100s of pit bulls, labs, doodles, goldens and german shepherds every year!
At Tip Top K9 we know that a well-trained dog is a happy dog and we welcome almost all dog breeds. Our only exclusions of dog breeds being wolves, wolf hybrids and Akita's. These breeds are trainable but we do not take for workers comp and liability reasons as there are safety concerns. Tip Top K9 Tulsa has worked with and rehabilitated 100's of pitbull's that have been recommended to be put down by other dog trainers. We have worked with known fighting dogs that were rescued from fighting rings and seen them much better in just a few short months!
No dog is too far gone! Give us a call today. We offer group classes where our clients are meeting in a public settings and work their dogs around other dogs as a group. We also do private in-home lessons or lessons at on of our facilities. In addition to these options our most popular option is our board and train also known as our doggy Boot Camp.