While not a puppy anymore, Kaiser is a Heidelberg German Shepherd that lives with his family in Tulsa, Oklahoma and Kaiser is our first on our new dog of the week blog that spotlights a different client dog every week!!
As a German Shepherd puppy Kaiser was biting everyone in his family and terrorizing the other 2 small family dogs!!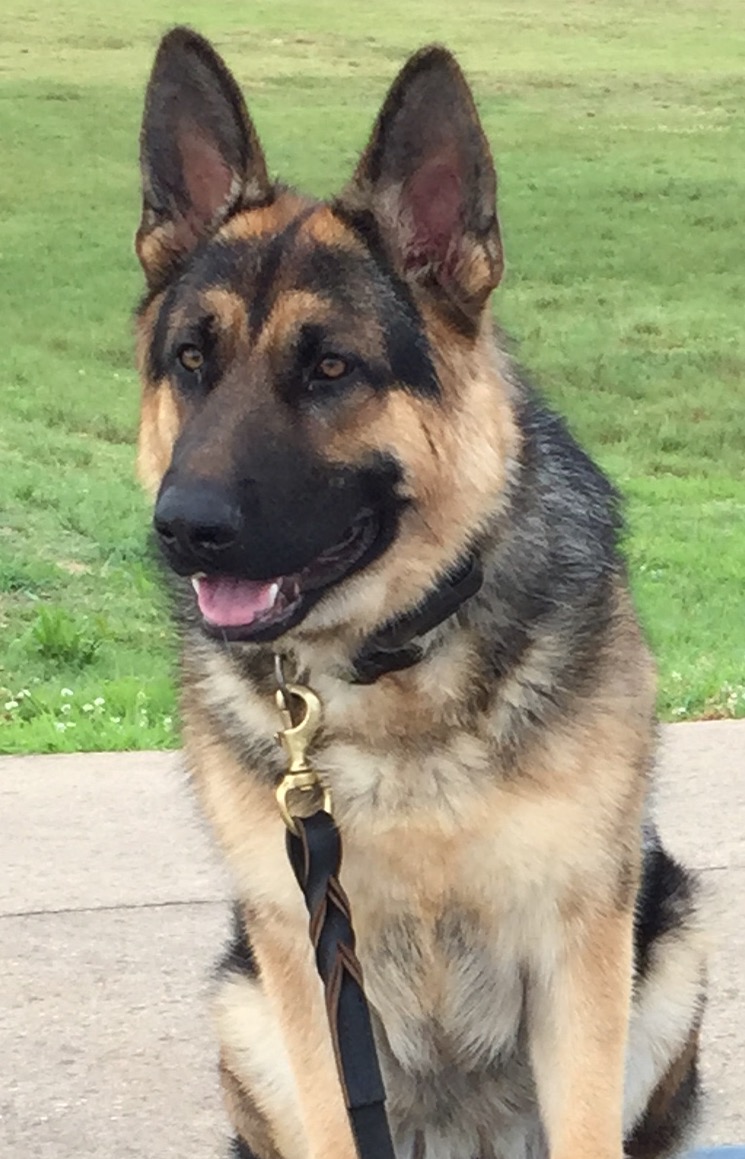 His father, Johnny Taylor, has raised many German Shepherds and wanted to fix this biting ASAP and wanted to make sure Kaiser turned out to be an amazingly well trained dog. They called because wanted to fix the biting but also wanted to be able to take Kaiser everywhere with him off-leash The family signed up for private lessons and lifetime group classes and they have really got their moneys worth!! Kaiser started private lessons in November of 2014. They came to group class for a year and a half consistently and still come even 2 years later to keep him in Tip Top shape!
As most people know German Shepherds can easily get 90-100lbs and can be very strong and strong willed dogs. They are famous for being police and military dogs and known for being very courageous and protective! Kaiser is very protective of his family especially their new baby! In Germany, Schutzhund is a dog training sport that is used to evaluate German Shepherds and if you havnt heard of Schutzhund its definitely worth looking up if you love the German Shepherd breed!
While he hasn't really needed to come for the last year they paid for lifetime group and are sure getting their moneys worth. Kaiser is one of the best trained client dogs that we have ever done and thats why he is our start to the Dog Of The Week blog!!
In our search for a dog trainer we called numerous training companies to discuss our situation and find out how they'd be able to help us. Sadly we found that many offered very little if any information of their services and several never even called us back. However, when I called Tip Top K9 I had a much better experience. The lady that answered the phone was very pleasant and very knowledgeable. She thoroughly explained all of their services, exactly how they get results, explained all of the expectations, and went over all of the different packages they offered. One of the things we really liked, was they would come out to our house and give us a full demonstration, so my wife and I happily scheduled a demonstration 2 days later.
The trainer, Ryan, showed up (right on time) and came in to meet our puppies. He did a full assessment of what was needed, again went over all of the options and what he suggested. From there, we went outside for the demonstration with his 1 year old Black Lab. After watching his dog, we were sold. Without a doubt the best trained dog I've ever seen. We even had a car stop in the middle of the road to watch his dog.
We started our training 4 days later on my 9 week old German Shepherd. Simply put, the results were immediate and they were amazing. Within 1 week, my puppy went from completely out of control, to coming on command (off lease) first time every time. We've now had 3 lessons over a 3 week period and Kaiser is one of the best behaved puppies you'll meet. He comes every time, he sits on command, he Heals like a seasoned pro, and he's already learning to Place on a box for over 5 minutes without moving.
To sum it all up, I think Tip Top K9 is without a doubt the best dog training company out there. Ryan is a fantastic trainer and awesome with us and the puppy. I would recommend Tip Top K9 to anyone and everyone!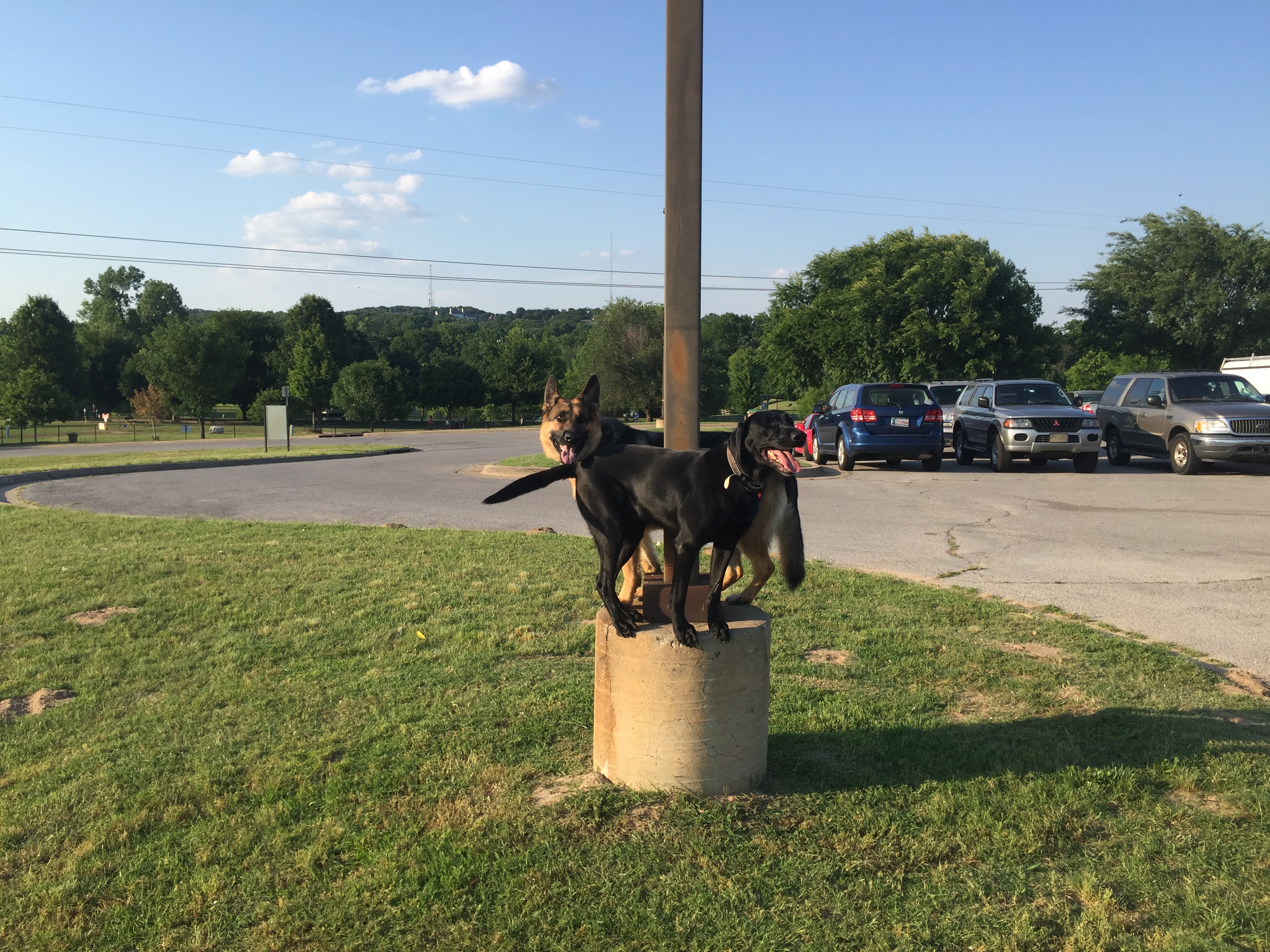 Kaiser placing on a light pole!!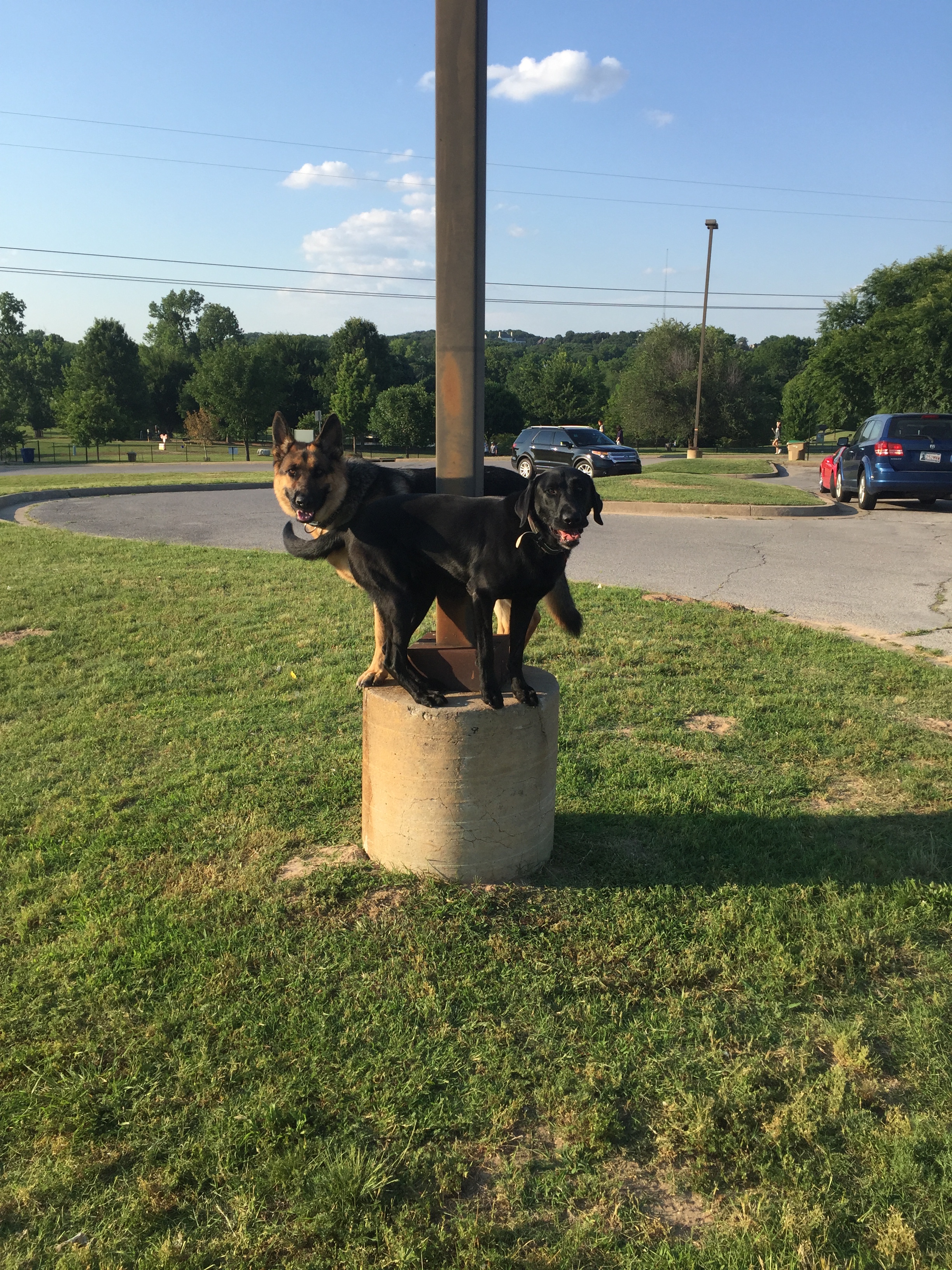 Kaiser placing on a light pole!!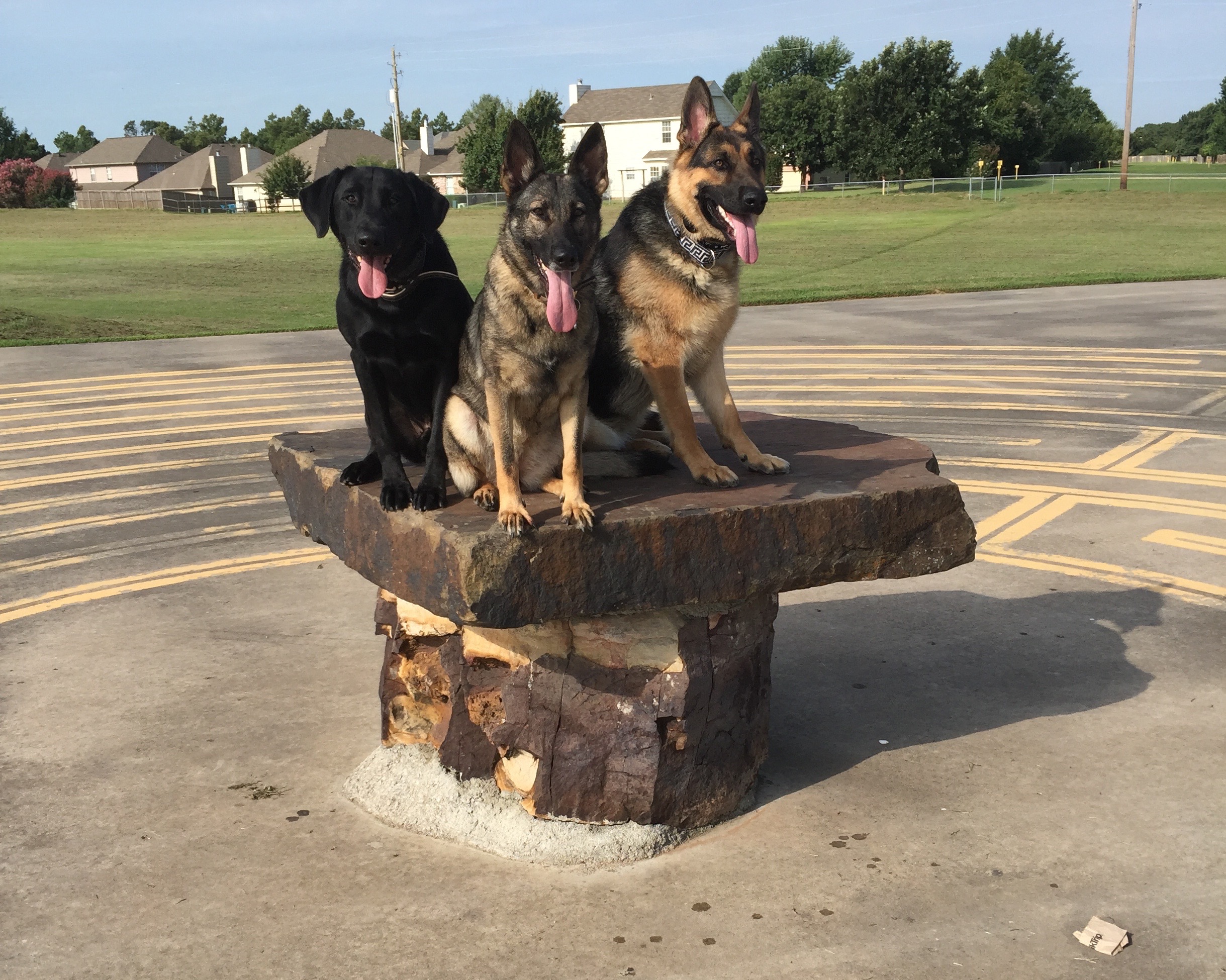 Kaiser placing on a rock with other dogs at group class!!
If you are interested in having an amazingly well trained dog that has great manners and wonderful obedience please give us a call today!    918-991-8634