Great training and kameron gillies did great with training my dog. So glad I used them.

Jacob Isaacs
21:02 18 May 22
Extremely professional and reasonably priced. Dogs responded very well to Christina. She does such an amazing job training the dogs and does EVEN BETTER training my boyfriend and I.

Helena Hepponstall
20:00 07 May 22
We love Tip Top K9! They helped us train our German Shepard!! They are the best!

Jennifer Kiesby
18:14 07 May 22
Cameron was our trainer and he was amazing! We decided our dog needed training due to leash pulling, not listening, and we needed help teaching basic commands. Cameron was so great to our Sedona girl and we have seen MAJOR improvements. We now enjoy (and look forward to) taking our dog on walks, she listens way better, and it's all because of her training with Cameron! Not only have our lives improved, but now Sedona will have a better life because she is so well behaved in public and we can include her more in our everyday lives. Cameron, THANK YOU SO MUCH! Also, K9 provides lifetime class trainings (it's included in the price) even after your 1-on-1's which is a major bonus. We look forward to continuing her training in a class environment around other dogs. Thank you so much K9 and Cameron is not only great at his job, but he deserves a raise! If you're looking for a trainer, look no further!

Chelsi Schuchert
21:44 30 Apr 22
Cameron is awesome! He's super nice and sweet towards my pug, Dumpling. He was super informative, very straightforward and his instructions were very clear! I have never experienced better service for anything, if I needed to cancel a session, no problem. Overall very satisfied with this training group!

S.T Nguyen
21:05 26 Apr 22
Interviewed several training companies and we chose Tip Top due to their pricing, customer service and lack of salesman approve. The person who came to talk to us initially was great, knowledgeable and not pushy. Cameron was the trainer sent to us and we are super impressed with his energy & love for dogs. Super assertive, knowledgeable & we fell his love for our dogs. They love him as well. Our dogs behave exactly like we wanted. Great job Tip Top, sent 3x people your way already just from the change in our dog's noticeable behavior

Our pups are leaps and bounds better behaved. Cameron has transformed our Dane puppies into the most well behaved k9's at the dog park! We love tip top k9 abs recommend them to everyone! Can't wait to participate in the group classes.

Whitney Myers
00:08 24 Apr 22
This is the best decision that I ever made I feel like. I love my dog so much but she was always a terrible walker and would go crazy when somebody would come to the door. That made it difficult for me to take her places that I wanted to take her to like art fest or fairs. Christina @Tip Top K9 literally is a lifesaver. Lucy below is six years old when she started raining so you can't teach an old dog new tricks

Jodi Kikkert
15:30 22 Apr 22
Cameron has been great in helping my doberman Duke. He was a rescue that was neglected and missed his socialization period. He was highly reactivite to dogs which made it very hard to take him on walks. Cameron is a great trainer. He shows compassion,dedication and love for all his pet clients. Cameron is always trying to help Duke be the best dog he can be in his group classes and Duke is always excited to interact with his friend Cameron. While Duke continues to work on reactivity, the last 3 months he has made so much progress. We are extremely happy with the techniques offered, support and help tip top has provided us.

We made the mistake of not professionally training our first dog, so we knew we HAD to do it when adopting our new puppy Charlie. The method Tip Top K9 uses is AMAZING! It works quickly, and is easy to keep up with on your own. Charlie has learned manners, and we are able to bring her anywhere with us and know she will be well behaved. The trainers showed up on time, were extremely professional and have a genuine love for dogs. Couldn't be happier with our results!

Jordyn Gauthier
19:46 10 Apr 22
Christina was absolutely amazing! From the moment she walked into our house I knew she was the one. We were having some issues with resource guarding and following basic commands. Recently having a baby we wanted our husky in tip top form. Christina walked us through everything, every step of the way and we have literally seen instant improvement. She has helped us with so much as far as our Husky goes. Changed our lives with our dog! Super grateful customers!

Robert Cording
17:56 02 Apr 22
Kameron and Christina were wonderful. Kameron was very patient with all my questions and provided answers to all. We highly suggest Tip Top K9. Nelly has made tremendous progress and we look forward to taking her to the group classes. Thank you so much.

Linda Brozewicz
20:11 28 Mar 22
Cameran was very knowledgeable and great to work with. He has a lot of patience with the dogs, and does a great job explaining every step. I am going to recommend him as a trainer to all of our friends and relatives. Thank you again for your great service, it is worth every penny!

Steven villarreal
01:24 24 Feb 22
We started with Tip Top K-9 training 6 weeks ago. Odie is 11 months old and he was a holy tare. He had a mind of his own. He was going to do what he wanted and when he wanted, no matter what. He knocked me down a couple of times resulting in a concussion and a lot of bruises.After our trainer took over showing us and Odie how to handle him and to walk, set, stay ect it all clicked for Odie.I can't thank our trainer enough for all he has done for us and Odie.Cameron, thank you so much for all you have done. We were just about ready to give up when you came alone.Thank you

Jennifer Todd
00:13 23 Feb 22
We adopted a pittie off craigslist that had absolutely no manners. We called Tip Top K9 and could not be happier with the results. Christina was absolutely fantastic. You can genuinely tell she loves her job. If you are looking for a dog trainer, Tip Top K9 will surpass all of your expectations.

Brandon Chaffin
06:08 21 Feb 22
We had Kameron as a trainer and he was incredible. Our German shepherd Kaiser has a lot of energy and our main points of training were working on jumping, barking, walks, and staying in place. Kaiser was a completely different dog from the beginning of training and at the end you could definitely see an improvement thanks to the guidance of Kameron. Kameron is a great trainer with good supportive energy towards us and Kaiser. For every accomplishment, Kameron was truly proud of Kaiser just as we were! If we had a specific concern or question Kameron was very knowledgable and focused on what we needed help with. You can see he is passionate about what he does. I highly recommended tip top k9!

Omar Durrani
02:44 21 Feb 22
Ok, if you are a natural skeptic...pull up a seat and take a read. We have two rescue dogs, Diesel and Lola. Diesel was our first and was super easy for us to communicate and train without much issue. So naturally we assumed we were amazing at this dog parent life.. ENTER LOLA! We quickly realized, we had some things to learn. All of our efforts to effectively communicate our expectations seemed to fall on what we thought was a dog uninterested in being trained. While we knew we needed help, the financial investment did give us pause (total transparency). However, we knew it wasn't going to get better on its own. And, if she were sick or hurt we'd spend what money we had to fix her. Well we had to realize, there's no way she could be happy in our home not understanding why we were constantly upset. So we gave Tip Top K-9 a call and signed up. Everyone I spoke to on the phone was super friendly and professional which made the process of getting started easy. Now, onto the reason I'm writing this review...Cameron! His energy and excitement to work with us and Lola actually had us not only excited for her lessons but also motivated to continue our daily work. I take very seriously companies hiring individuals that represent them well to their customers. I cannot imagine a better representative. He never hesitated to review things we were struggling with, answered every question with thorough explanations and customized the training for how we expected Lola to operate in our home. We now have two happy dogs that are thriving in our home and mom and dad are so much calmer. I cannot thank Cameron enough for all of his help. It may be his job, but it came across to us that it's his purpose! Please do not wait to call if you are struggling like we were. I promise, it will be one of the best investments you'll ever make!

Cynthia May
23:45 09 Feb 22
Kameron has been a great trainer. He is passionate about creating a unique experience customized to each pet and owner experience. This is not a one size fits most approach, which I really appreciate. Kameron brings the energy to match our 5 month old Weim pup to every lesson, yet takes the time to train pup parents in a very clear and articulate way. I could not be happier with the lessons and results. Tip Top for sure!

Kameron was an amazing trainer, that loves what he does. Would highly recommend him. Cooper my 7 mo old puppy learned very quickly and loved going to his lessons. It was great to see him progress every week. Thank you Tip Top K9.

Christine Belanger
05:26 04 Feb 22
Tip Top training is amazing and so worth the money! My Bullmastiff puppy learned extremely quickly and loved going to each lesson! Kameron was an amazing trainer and super friendly with my pup. I highly recommend!

Christian Custer
21:16 24 Jan 22
This program is the best I've seen. . We have our 3rd dog, which is a1 year old German/Belgian shepherd mix. She's been kind of a rebel. Christina from tip top k9 is the best. She taught sundance the rules, and gave us the tools to keep it up, and keep her in line. One of the best parts is that there are 2 weekly classes, with others, which are included forever!!!.Thank you Christina and tip top k9 for helping our dog become one of the best!

mark hittle
02:09 30 Dec 21
Great experience and the training has been so helpful to the whole family

Kameron was absolutely great with our dogs. Highly recommend!

The best thing we did for our 1-year old blue heeler! After 6 sessions, our dog listens to every command (sit, place, come, and off). He doesn't try to chase cars anymore and he doesn't pull on the leash during walks! Absolutely recommend to anyone who has a puppy or dog who isn't listening to commands!

Kaitlin Woods
03:03 18 Dec 21
Our Blue Heeler just finished his training with the Tip Top K9 crew and we've seen a night a day difference in his behavior. He doesn't bite anymore, walks on a leash without pulling, can stay in one spot while we eat… it's amazing, we're thrilled!

Our puppy used to be terrible always trying to bite and nip but now we can wrestle around and play with him with no problems because of the training he got from Tip Top

Daniel Ziebell
01:48 17 Dec 21
Amazing results!! Our pup was pretty wild and our home training wasn't working for him, Christina from Tip Top saved the day! He absolutely loves her and loves going to the group lessons every week! The individual training was so successful and he has never been better behaved!!

Analise Ziebell
22:59 16 Dec 21
Great service from all of the trainers

Marcine Higdon
22:40 15 Dec 21
My 4 month old golden doodle puppy was out of control, jumping, biting, and many other bad behaviors. We were at our wits when my wife's coworker recommended Tip Top K9. In short, Christina changed our lives, and with both dog and human training, we can't imagine life without our furry four-legged 18 month old family member.

Jeff Ziebell
03:55 14 Dec 21
The quality of training is amazing! It's especially nice to have group lessons as well for dog socialization and skill practice. Our golden doodle is soooo much better now after having done the training with Christina, it's like night and day from when he wasn't trained.

Janae Ziebell
03:37 14 Dec 21
We have been shocked at the immediate changes we see in our dog after just a short time working with Tip Top K9. We now enjoy taking our dog out on walks and having people over to our home. She is so well behaved and attentive and follows our commands consistently. I highly recommend Tip Top K9!

Kala Jensen
22:55 09 Dec 21
I don't even know where to begin... My sweet girl is a rescue who has had troubles with leash aggression and poor manners. I was always afraid to take her on a walk not wanting to see another dog and have her lunge, bark and be uncontrollable. We just got back from our first solo walk after ONE training session and she is a different dog - focused, calm, and confident. We saw 4 dogs and had no issues, just walked by my side with a loose leash. I love that Tip Top K9 uses effective, simple training methods that I can replicate at home and they provide humane training aids that don't cause pain or stress to my dog. They focus on training the pet parents just as much as the dog so it sticks and everyone is successful. To say we're happy and excited for our further sessions and the lifetime group sessions is an understatement, she'll just keep getting better with their help!

Ashley Chessin
18:25 09 Dec 21
Best training me & my fur baby have EVER received.

Karen Moss
02:18 08 Dec 21
Helped our dog so much and now is a tottally different dog when we finished our classes!

Ammon Neville
01:39 04 Dec 21
At our Gilbert dog training location we serve clients all over the Valley with customized training programs in the comfort of their home.
Here at our Gilbert / Chandler location we come out to our clients and work with your dog one on one and then give you homework.  We also do a life time group class for our clients.  Wether your dealing with a dog that is pulling on the leash and wont stop or your needing some more control off leash we are here to help!  Give us a call today (480) 739-1236 and your first lesson will only be $1.00!
Gilbert dog training clients after training with us:

"She's completely different in her behaviors."

"We would recommend Tip Top K9 to anyone, and we already have."

We've seen a lot of progress.
Gilbert Dog Training Out And About:
Some of our recent Gilbert dog training success stories: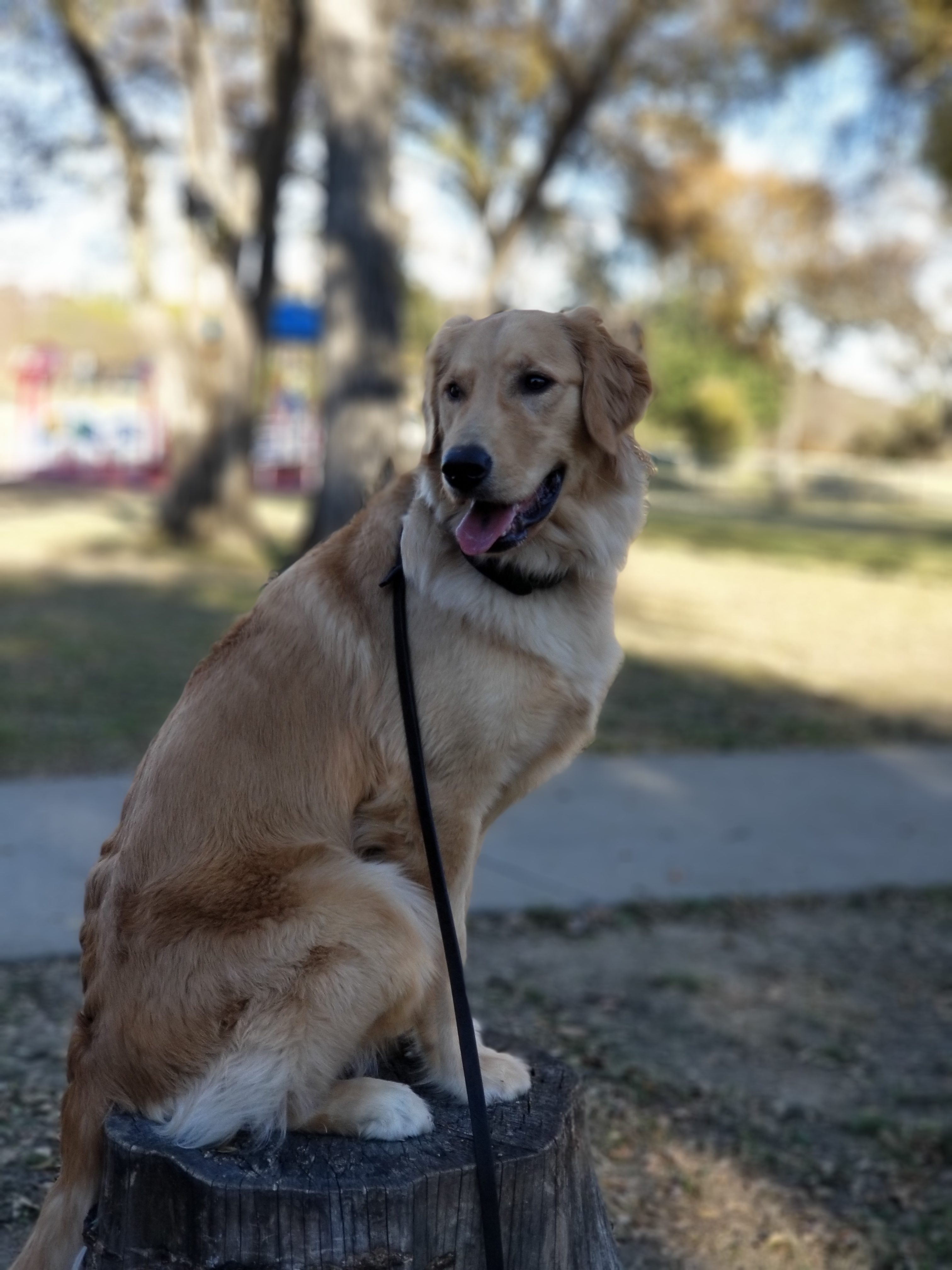 Bella the Golden Retriever
Bella was an out of control golden retriever puppy who couldn't wait to climb you then pull you down the street.  Her heart was in the right place, but she was definitely a handful.  Because of her bad habits her owners Mike and Nicole couldn't really take Bella for a walk or anywhere else for that matter!
After 4 weeks of Bootcamp, her life has drastically changed for the better.  Now instead of running to and jumping all over new people, she sits at your feet and waits for love to come to her.  No need to worry about pulling on the leash either, Bella is now 100% off leash!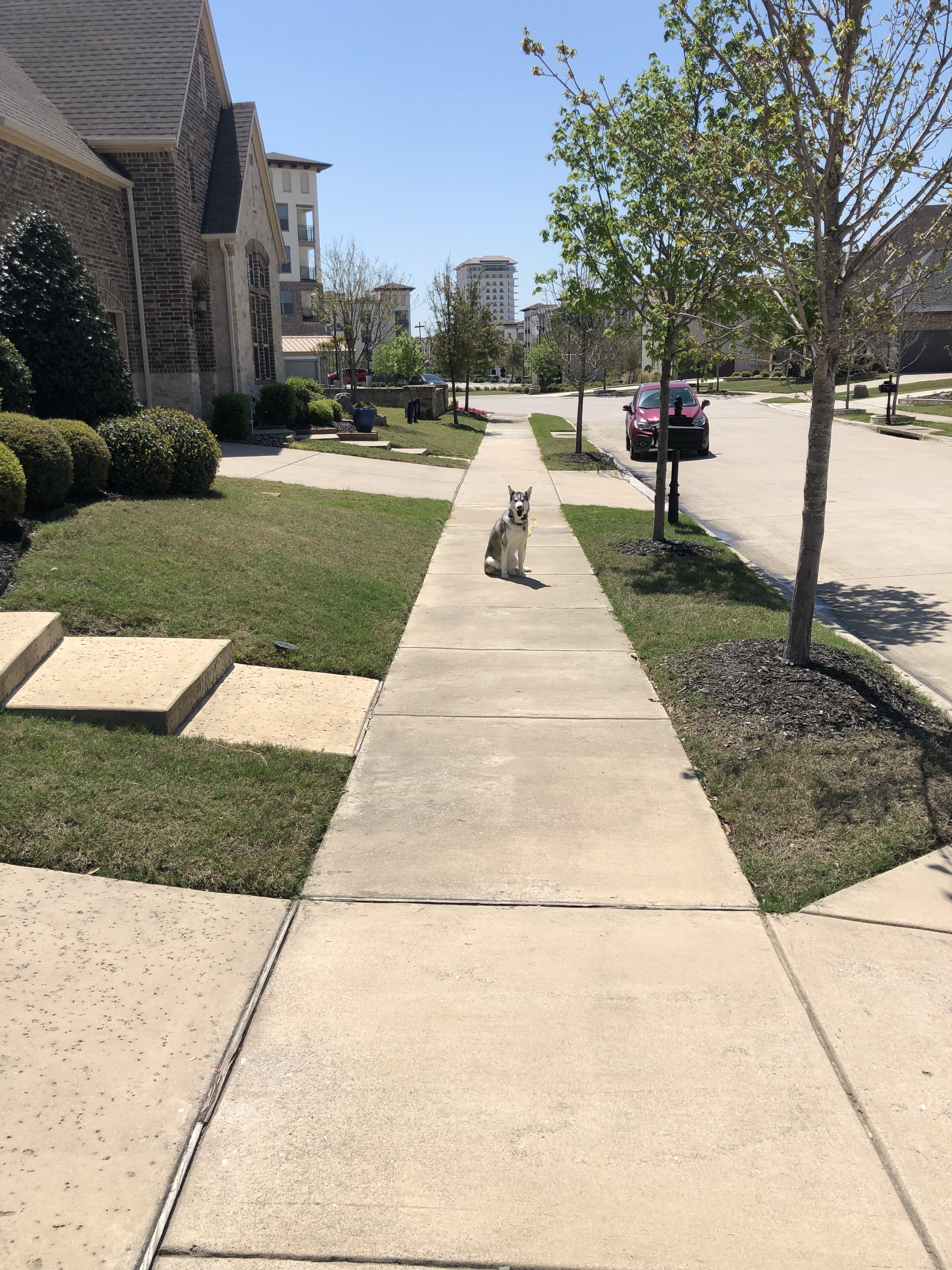 Lucy the Husky!
Lucy was just a small town pup trying to make it in the big city.  Her favorite hobbies were helping herself to the family dinner and long walks around the park pretending she was a sled dog. She hated car rides and listening to anyone who was talking to her. 
Now after 6 weeks of training, she has pulled herself together and is a model citizen.  She still loves walks around the park, but takes a relaxed stroll instead of sprinting to the end of the leash.  She no longer tries to sneak food from the counter when your back is turned, and can instead stay on her bed and watch dinner being made from the living room.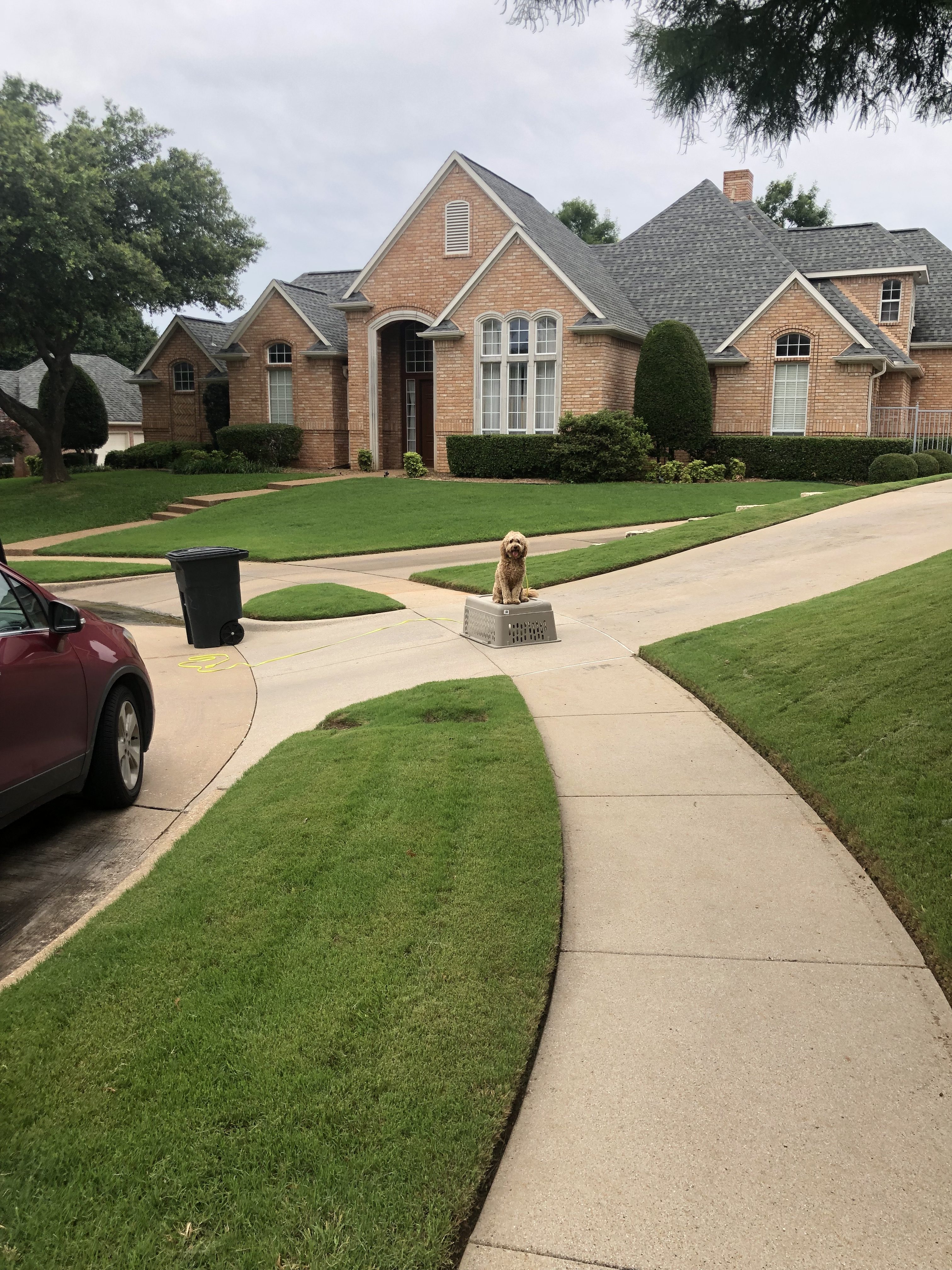 Lulu the Doodle!
Lulu was just your everyday Doodle puppy.  What she lacked in coordination, she more than made up for with crazy.  She was an escape artist and would love to be chased around the neighborhood and parkour through the house!
After just 4 weeks of private in-home training, she had a new lease on life.  Instead of taking off down the street every time the front door was opened, she now just stays on her cot.  Lulu still has her same loving and affectionate personality, but now channels her energy into running laps around the backyard pool instead of the neighborhood!
Talk With a Trainer Today!