I'm so impressed with tip top K9! They really mean it when they say they guarantee results! Christina was AMAZING! With my 2yr old German shepherd oso. He's a big guy and he'd constantly drag me around and bite family members etc, after going to different trainers Christina stopped this horrible behavior with him, she taught me to not be afraid and that I have to be the leader he needs. The first lesson I immediately saw results. I would recommend them 150% to anyone I know. Thank you Christina!!!

Gia Delmoro
04:19 27 Oct 20
Christina was absolutely amazing with my 2 year old dog, Hazel. Hazel is a very smart dog but had a hard time listening to commands but after Christina worked with her for the 6 weeks we had training, I saw a big difference in Hazel's attitude. It was as much a learning experience for me as it was for Hazel. I learned some valuable training tips that I wouldn't have been able to execute without the help of Christina. I highly recommend Tip Top K9 for anyone who is looking to train their dog!

Aubrey Alcala
18:33 08 Oct 20
Tip Top K9 has been amazing. Out puppy was a biter, our kids were afraid of her and we did not know how to stop it she would not listen to us at all. After one lesson she was a different dog. Now she is able to be walked off lease anywhere we go and we get compliments on how well behaved she is and she's still only 5 months old.

Meghan Cassidy
16:44 02 Oct 20
I SADLY lost my two pit bulls this year. I bought a lovely GSD at 7 weeks old. Named Z or Zippy. After playing rough with her cause she was so cute, she started biting me often. If I scolded her abd told her NO , she'd come at me and keep biting. After a couple months, I couldn't take it any longer. I talked to several dog training places near Phoenix. After talking to Tip Top K9 I decided yto get their $1-dollar training session. After meeting Christina I signed up for 3-week boot camp. This would be very difficult to let my baby leave home for 3 weeks but I felt very comfortable with Christina.I tested out their what I call the shock unit to see what it felt like and also observed Z with it on. It was similar to the tens unit I used in physical therapy.Anyways, the 3 weeks seemed like forever but we talked every day to Tip Top and they sent me lots of pictures. They even continued singing the" Zippity Do dah" song to her like she was used to hearing at home every morning.When they brought Z came home she was super happy to see me.Christina spent 3 hours with me teaching me how to continue training her. They also sent me 2 very informational instruction videos which helped so much before she came home.Christina warned me hat Z would try to get out of using the collar on her t0o see what she could get away with. And she did just that. To the point where she'd hide when I had the remote in my hand. So I tried several times and got very frustrated. 3 weeks went by and I told myself I just wasted a lot of money if I don't follow thru with her training at home. So I contacted Tip Top and Christina called me to schedule a "tune up" session the next day.That was a life saver and now I am very comfortable training Zip with their method and she is listening amazing well.I am handicapped from a stroke and have limited movement on the left side and no function in my left hand. Christina worked with us so I could use a walker outside and Z healed right next to me great. I am so thankful for Tip top.Zip has really matured and seems like her self-esteem has really changed. She's very proud,focused and eager to please.This is the first time ever having someone else train my dog and I've had dogs my whole life. I can't thank them enough for loving my dog like she was their own and encouraging me in whatever obstacles I faced to get through it.The lifetime of group classes that comes with the training is awesome. I Took her to the session this morning at a local park and even with the other dogs and many distractions there, Zip did great. Now I'm more comfortable taking her out in public with me. In fact, tonight I am going to visit a friend and his family and look forward to taking her along. I'm confident in her and trust Z that it will be a positive experience for both of us and my friend's family.

carol cifelli
05:52 20 Sep 20
We have been working with Christina and I couldn't be happier with her knowledge, professionalism and our dogs progress. Every dog is different, but by the end of our sessions our rescue dog listens so well and has made tremendous progress! I could trust Christina's instinct and training to do what was best for our dog and we even learned a lot about our dogs personality through the process. I highly recommend Tip Top K9 and am happy to continue working with them as we further refine the skills we learned.

Ashley Whitaker
03:05 19 Sep 20
Worked with Christina and she is Great! She is very patient with my boy Koby. Enjoyed the training techniques and have been seeing results since our first session. Looking forward to group class!

Christina is amazing! She's personable, real, honest, and overall amazing! With her, I know Loki and I are in good hands. He's already made so much progress. Thanks Christina! 🙌🏻

Hope Velcoff
22:54 18 Jul 20
We found tip top off of Google and seeing all the reviews about Christina, I knew she would be the one to help us with our Buddy. We have a Boxermix who is very stubborn along with be a pouty baby. But after our first lesson we did see a difference, And now finishing our second lesson. What an improvement. So excited that our Buddy can learn. Lol.You can trust Christina with your fur baby.. She is Amazing. Thank you..

Debra Mullett
14:38 11 Jul 20
Tip Top K9 in Gilbert is amazing. Christina is very professional and she's a great trainer. I would highly recommend her. Everyone go get your dogs trained by Tip Top K9!!!! Ever since she started training my baby he been very responsive and listens now. Thank you so much!!!

Brittany Mullett
18:30 09 Jul 20
If you are looking to get your dog trained, I highly recommend Tip Top k9. They get amazing results super fast. You won't regret it.

Tessa Barncastle
13:20 06 Jul 20
I have two boys from the same litter and I thought training them was out of the question, then my sister bought me the private lessons as a gift. Christina is amazing. I now have two well behaved dogs and I am able to enjoy being with them. I really recommend there services.

mackenzie miller
03:25 23 Jun 20
I can't explain the amount of happiness I have with their service! I bought a package for my sisters dogs because they were very rambunctious. Now they are polite, well behaved dogs. If makes loving them even easier than before.

Kim Tayman
02:35 23 Jun 20
Tip Top K9 is literally the best dog training out there. The price for the training is and was worth every penny. I rescued a small breed dog, Boo Boo who was very aggressive with our other doggie and we were at our whits end. Christina came in like a super hero and tamed the demon lion out of Boo Boo. She was very well mannered, professional and nice. Christina genuinely cares about your dog's well being. If you are trying to find a trainer for your dog, then you need to go with Tip Top K9. If you go somewhere else you are making a mistake. Thank you Tip Top for exceeding my expectations and go above and beyond for my Boo Boo!

Bucky The Elk
02:27 20 Jun 20
We decided to do the boot camp for our dog. Our toddler has autism and trying to train our dog and manage the distraction of our toddler just wasn't working. So, our puppy spent too much time in a pen. We were pretty desperate when we contacted Tip Top K9. They had great reviews. It was so worth the money we spent. They guarantee results. Our puppy needed a little bit longer in boot camp and they kept working with him (at no extra cost) until he had developed enough skills to return home, ready for us to take over. Our guy came back to us a different dog. We were taught (2 hours) how to continue his training at home. It was perfect for us. It provided a manageable place to start at home. Before, it was too big a job for us to do, but him learning skills away and then returning with those skills was a huge blessing. On top of the boot camp and our learning session at hand off, we get free lifetime group lessons! Love that! So not only do we learn how to keep up the skills he has learned, but we can continue to learn how to build on them. It also provides an extra opportunity to ask trainers any questions that come up. Call them! It is worth the time and money in order to enjoy your dog and learn how to be a better dog mom/dad. Our experience was amazing! They are very professional and quick to respond and communicated with us through the process. I highly recommend them!

Jennifer Georges
18:09 12 Jun 20
Night and day difference when our shepherd first started training and now. She pays better attention to command and has stopped the incessant barking. We couldn't be happier and now she is a pleasure to walk instead of a nightmare.Thank you Tip Top K9!

We have had such a wonderful experience working with TipTopK9. The staff is always very responsive, and professional. We have been very pleased with the progress our puppy has made over the last few months, and look forward to continuing his training at the weekly group sessions. :)

Chelsea Mills
18:47 01 Jun 20
AMAZING EXPERIENCE! Hands down the best. I can't say enough! They helped us out so much with our Aussie. He would AlWAYS pull at the leash and now after boot camp we are able to walk him without any issues!

Carly Haggarton
22:41 21 May 20
Just finished my training with Tip Top K9 in Gilbert. A friend recommended them and I wish I found them sooner! They are incredible! Highly recommend!! We did the private lessons with Christina, she was amazing! Don't wait, no need to shop around, choose Tip Top K9. I've had other trainers and these guys are by far the best. My pup is a 11 months, 80lb, American Bulldog- very friendly, easily distracted and pulls. Walking him was a workout and not fun, now, we can walk and he listens to me! Beyond happy with the results!

Tip Top K9 is amazing! Our crazy Doberman is a completely different dog. Thank you to the staff and trainers you did a fantastic job and the customer service was great!

Easton Whitley
19:01 02 May 20
Had an awesome experience with a great trainer. My pup has learned so much from this program I highly recommend Tip Top for dog training!

Kolby Fraley
12:17 17 Apr 20
We have a 7 month old Dutch Shepherd that we were at our wits end with before calling Tip Top. He was incredibly stubborn, had no manners and practically did whatever he wanted to do. We tried training on our own (books, videos, collars, etc.) which only added to the frustration.After working with Christina for 5 weeks, our pup is like night and day! He is still a work in progress but now we feel comfortable taking him out in public, on walks and no longer worry about him overwhelming people who come to our house.Save the frustration and call Tip Top!

Mary Ann Cothran
00:15 27 Mar 20
After two weeks our Koda is like a whole new dog! Highly recommend Tip Top!

Ej Scalise
17:44 26 Mar 20
Tip Top is top notch in my opinion.Christina is the BEST. My Dogo came back so well behaved. I'm confident in my dogo and I will have Great experiences everywhere we venture I highly recommend tiptop canine and Christina and her team to anyone considering Elite dog training.

Tip top k9 has helped our dogs immensely! Everyone we've dealt with in the company has been so nice and helpful! Our dogs have come a long way from where they were! Christina has been amazing and I recommend this company to anybody looking for a dog trainer!

Cheyenne Young-Ryan
21:02 26 Feb 20
Two pit brothers who need some obedience in their lives... After our first session we already saw dramatic progress. The boys do still need a lot of practice but with the first set of commands catering to our needs and consistent work with them, they have gone from 2 year old pups to almost mature dogs. Almost. Though they are stubborn they were able to focus in on the commands we were giving them.Definitely recommend these guys for their professionalism and patience with some very impatient pups.

Zack Walker
21:00 26 Feb 20
A lot of fun and very beneficial! Our trainer Christine Did an amazing job training our rescue dog and his humans! Good, clear steps and "how to" for the challenges we needed help with. Arthur has much improved during the private training and we look forward to the group training. Highly recommended!

Yvonne St Angel
01:07 26 Feb 20
Amazing service!!!! I would recommend for anyone wanting their pup to basic and advanced commands. Our Pup is completely different from the first training session.

Andrew Hasselius
23:34 24 Feb 20
Our experience with Tip Top was extremely positive. Our trainer was knowledgeable and response. Our dog has made great progress in his training. The weekly group lessons are great for continuous training.

Matt Masters
19:37 16 Feb 20
We have a new puppy and a 3 year old who had some training when she was a puppy but has some aggressive behaviors and regressed with some of the training she knew. We reached out to k9 to help us get our dogs trained. In 3 sessions at home our dogs already have show so much improvement and listening skills. I cant wait to keep training them with the skills we learned and further their behaviors and learning through group classes. I'm also excited that we get to join group sessions as part of the package. Kristina was so helpful with training and answering questions and working with the dogs. She knows her skills and how to train the dogs well and explains everything and demonstrates how to do it with the dog before we take over. I'm overall happy with the program and K9 and recommend them to everyone

Sara Isbell
01:50 13 Feb 20
After sifting through all the Google results we felt confident that Tip Top would be a good choice! We love that they come to the house for training, this made life more simple, as it was one less thing on my schedule! Our dogs response to the training was almost immediate and we could see improvement in there behaviors! We are excited to keep training our dogs with the straight forward and simple training strategy. As well as attend the group classes moving forward! We highly recommended Tip Top K9!!!

Lang Fitness
01:48 13 Feb 20
Christian is simply the best!

Nicholas Wade
19:07 20 Jan 20
We used them to train both our dogs, one a puppy who went to boot camp and came back a super star and one an anxiety riddled rescue who has shown so much improvement at home

sarah rose
19:04 20 Jan 20
Simply wow! They are literally the best! Their techniques are perfect! We walked away from each training session absolutely thrilled.Our dog, Grizzly, did so well and responded amazingly to Christina and her training.She loves her job and is really really good at what she does.I wouldn't hesitate for one second to recommend them.

Bryan Kowacich
01:57 18 Jan 20
If you are looking for dog training stop your search here! We had Christina as our trainer and she is amazing! We have four dogs that have gotten along for years. All of the sudden two of them started getting aggressive toward each other and wouldn't stop fighting. Now we have order restored back into our house and we couldn't be happier. Absolutely recommend Tip Top K9 to everyone!!!!!🐕🐕🐕🐕🐾

Beth Soriano
06:55 29 Dec 19
Christina is awesome! I can tell she truly loves and cares for animals, my dog and I really enjoyed the training! I couldn't be happier with my results.

Kevin Soriano
06:37 29 Dec 19
Christina has been absolutely wonderful. We chose the in home private lessons. We couldn't be happier with our results. We can now have people over and enjoy ourselves instead of worrying about our dog being a menace to everyone.

Lonny Zone
06:33 29 Dec 19
We have a dog with fear based anxiety that presents itself through aggressive behavior. Tried another trainer but didn't see any real results. We saw that Tip Top K9 had a $1 consultation so gave them a call. Very professional staff, and went with the private training. Extremely pleased with the results, we have a different dog! Couldn't recommend them any higher, and have family already asking us for the phone number for their dogs because of what they've seen.

Jonathan Montero
20:02 23 Dec 19
We had such an amazing experience. Christina was amazing! Our only regret is that we didn't do this soon. We will continue to use them and highly recommend them to family friends.

Aubrey Hodge
19:56 23 Dec 19
Christina was amazing training with Moosie! We really enjoyed our private lessons and can't wait now to do the group lessons. Money well invested to have a well behaved dog. Such a big difference!

Joyce Wentland
19:12 22 Dec 19
Our 2 year old rescue dog had a huge desire to escape and run away. He also would jump up on and pester visitors. After reading the reviews, we chose Tip Top K9 to help us. We couldn't be more satisfied with our "new well behaved" sweet dog. We chose the bootcamp option since we have a busy home and Gilbert trainer, Christina. Christina is the most sincere and kind person that you would trust immediately to care for and train your family dog. Our dog Murphy has aced the commands and we look forward to attending the group lessons. Thank you Tip Top K9!!!

Lois Kluge
01:13 22 Dec 19
Christina is a wonderful instructor. Sunny and I enjoyed our time with her!

Kim Anderson
01:00 20 Dec 19
They really helped us get our crazy lab puppy to listen and behave. One on one private lessons at our home we're very handy and helped give us the tools to work with our pup every week in between the lessons. After the private in home sessions we are now going to start the continuing weekend classes. Both are included in your plan and you can keep going as long as you want. Highly recommend Tip top K9!

Angie Lauters
03:09 19 Dec 19
Request Christina! She is absolutely amazing with dog! She is caring and will do everything in her power to make your dog the best companion.

Zachary Dillard
20:31 17 Dec 19
I started 3 weeks ago. Every lesson we saw great improvement. Thank you for all your help.

Charles Montgomery
17:12 15 Dec 19
We had Christina training our dog Asland and let me tell you they are amazing! We did the $1000 at home training and couldn't be happier!!! She is genuine and cares so much about animals and it shows when she is walking your through your training. Our dog has been aggressive in the past, so we were very worried about having him bite the trainer and others but as soon as she started working with him building our confidence in controlling him and his confidence in himself, we are all now comfortable having him go out and about with us. We highly recommend and definitely ask for Christina!!!

Shelby Sims
22:06 10 Dec 19
At our Gilbert dog training location we serve clients all over the Valley with customized training programs in the comfort of their home.
Here at our Gilbert / Chandler location we come out to our clients and work with your dog one on one and then give you homework.  We also do a life time group class for our clients.  Wether your dealing with a dog that is pulling on the leash and wont stop or your needing some more control off leash we are here to help!  Give us a call today (480) 739-1236 and your first lesson will only be $1.00!
Gilbert dog training clients after training with us:

"She's completely different in her behaviors."

"We would recommend Tip Top K9 to anyone, and we already have."

We've seen a lot of progress.
Gilbert Dog Training Out And About:
Some of our recent Gilbert dog training success stories: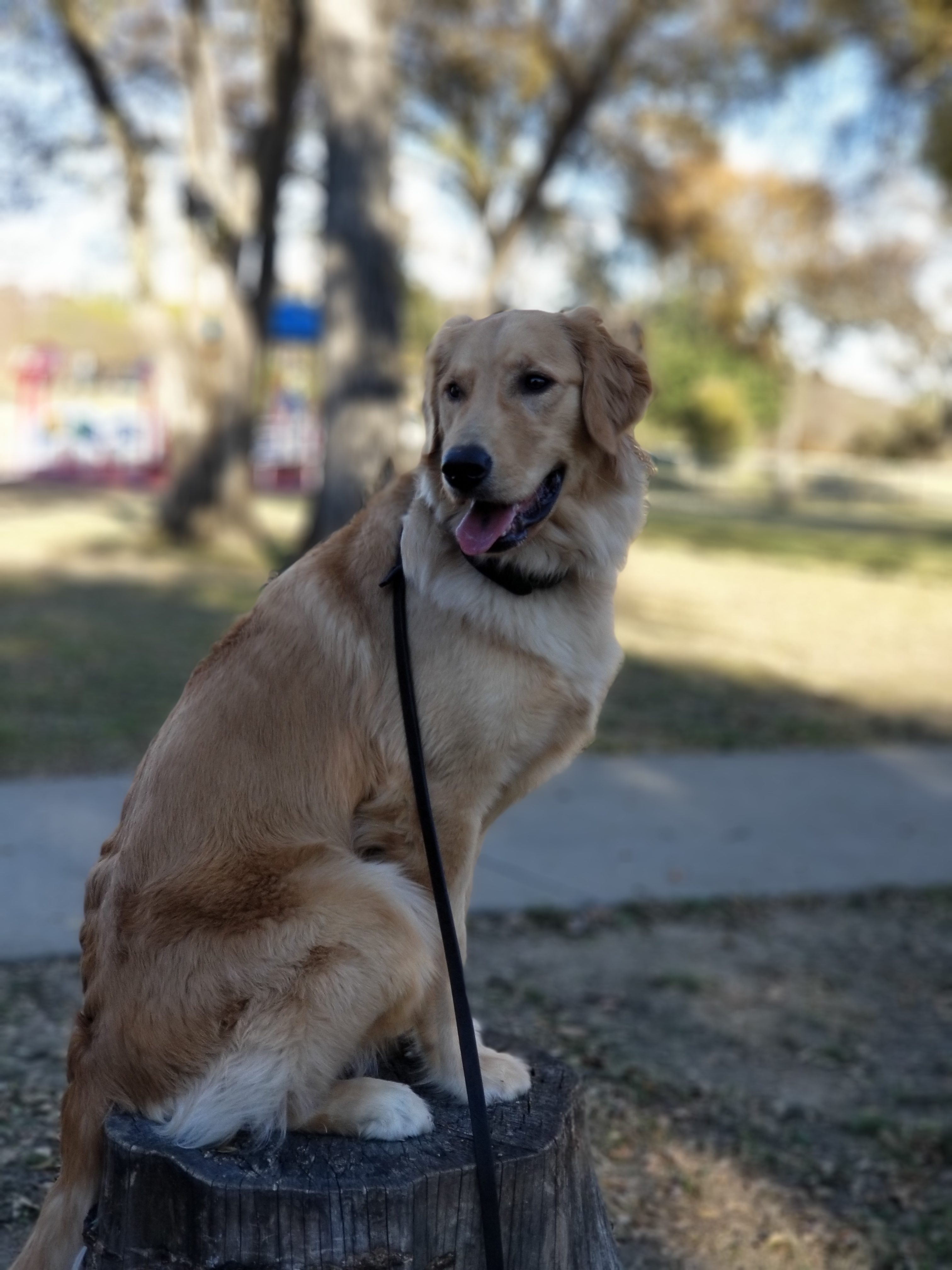 Bella the Golden Retriever
Bella was an out of control golden retriever puppy who couldn't wait to climb you then pull you down the street.  Her heart was in the right place, but she was definitely a handful.  Because of her bad habits her owners Mike and Nicole couldn't really take Bella for a walk or anywhere else for that matter!
After 4 weeks of Bootcamp, her life has drastically changed for the better.  Now instead of running to and jumping all over new people, she sits at your feet and waits for love to come to her.  No need to worry about pulling on the leash either, Bella is now 100% off leash!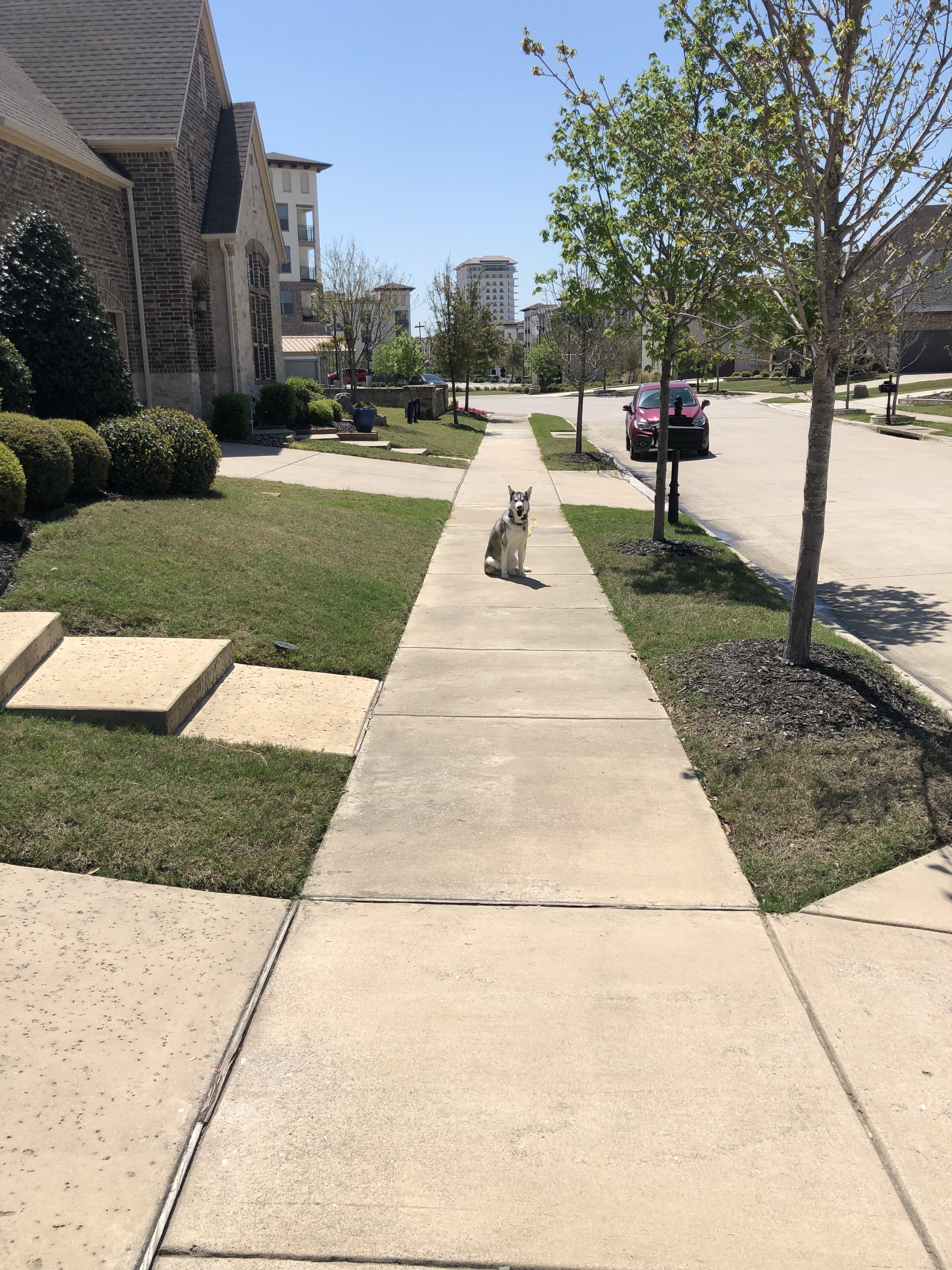 Lucy the Husky!
Lucy was just a small town pup trying to make it in the big city.  Her favorite hobbies were helping herself to the family dinner and long walks around the park pretending she was a sled dog. She hated car rides and listening to anyone who was talking to her. 
Now after 6 weeks of training, she has pulled herself together and is a model citizen.  She still loves walks around the park, but takes a relaxed stroll instead of sprinting to the end of the leash.  She no longer tries to sneak food from the counter when your back is turned, and can instead stay on her bed and watch dinner being made from the living room.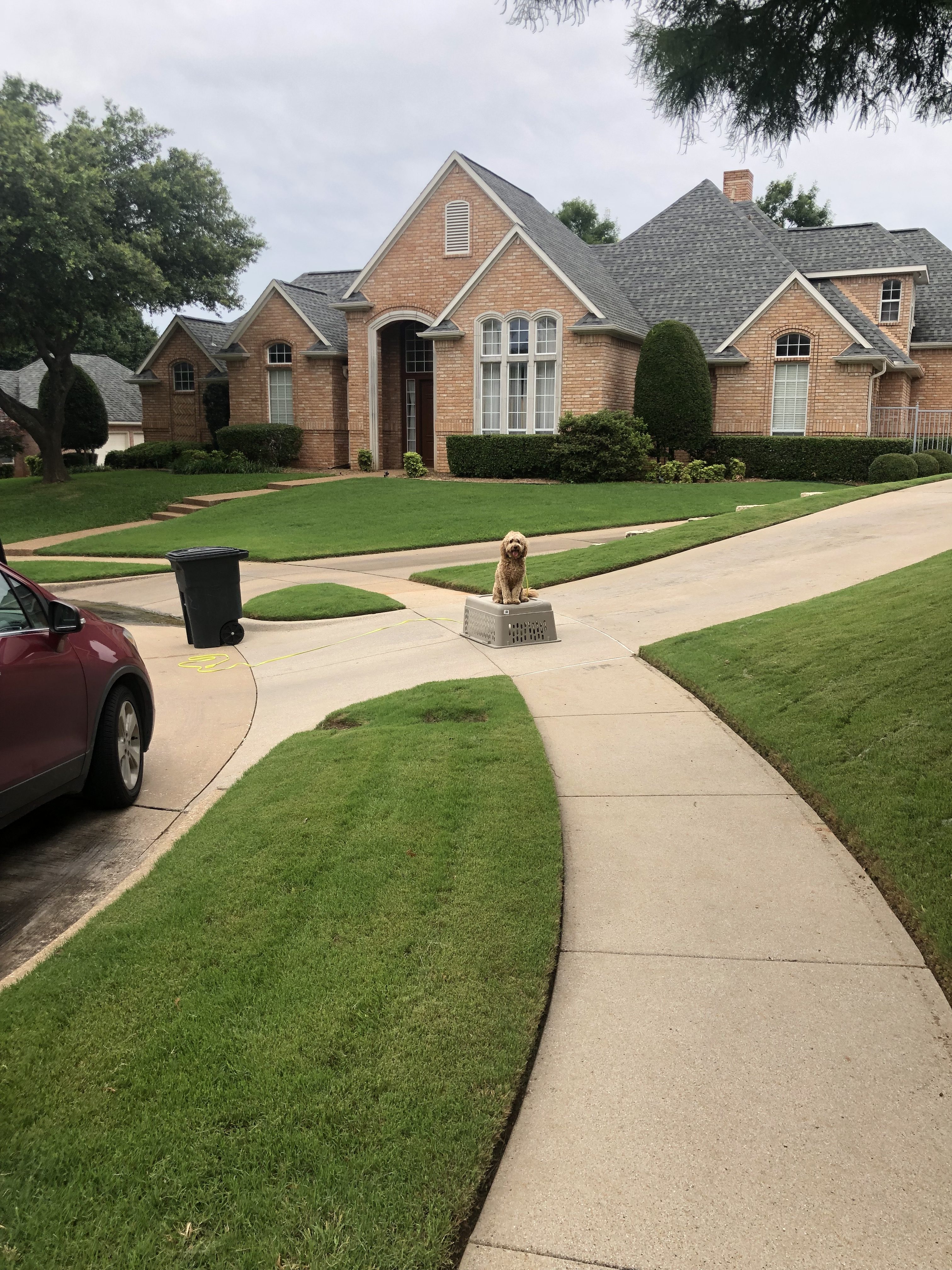 Lulu the Doodle!
Lulu was just your everyday Doodle puppy.  What she lacked in coordination, she more than made up for with crazy.  She was an escape artist and would love to be chased around the neighborhood and parkour through the house!
After just 4 weeks of private in-home training, she had a new lease on life.  Instead of taking off down the street every time the front door was opened, she now just stays on her cot.  Lulu still has her same loving and affectionate personality, but now channels her energy into running laps around the backyard pool instead of the neighborhood!
Talk With a Trainer Today!