Worked well for us!Our trainer help us every step of the way!

TJ Platsman
00:00 02 Apr 21
Tip Top K9 is amazing! We have a whole new dog now. I would highly recommend the problem solver boot camp.

Mindy Sherrill
16:35 31 Mar 21
Bring your dogs here great service!

Michael Mansisidor
02:17 20 Mar 21
Our dog Asher Is a new dog now so well behaved does all the commands great love these people Darcy Darcy is the best and my husband think so too we are very happy

Stephanie Baird
03:19 11 Mar 21
Tip Top K9 does an outstanding job. Night and day difference with my aggressive German Shepherd. Couldn't be happier with the results. Morgan and Julia did an awesome job and were always on time, patient and professional. Highly recommend.

Taylor Loxley
02:33 11 Mar 21
This was the best training for our stubborn little Aussie Corgi mix. After three different trainers this one worked.

Love the changes Pono made! I highly recommend this training!

Yolanda Gonzales
20:23 09 Feb 21
Great results with training outside of appointments. Work with your pup with the passion that they have for training. Worth it!

Brennen Porter
19:53 07 Feb 21
Friendly & my dog loved the training.

Foundation College Ministry
23:39 05 Feb 21
Great experience with our large dog. I would highly recommend this to others who are looking for training.

Linzi Andersen
22:50 04 Feb 21
Awesome Training! We Originally thought Bear Was Untrainable!

Fantastic group of people! Very thankful for all the help.

Atticus Goodman-Johnson
00:27 07 Jan 21
Tip Top K-9 has been so great with our dogs! We have seen a total transformation in their behavior with the private lessons. The trainers have been so impressive and the dogs respond very well to them. And they give you all the tools to continue the dogs training. Highly recommend!!

Jordan Skyles
03:18 05 Jan 21
Loved working with Tip Top K9. All the trainers are very friendly and knowledgeable. Our two toy aussies are completely different dogs after training with Tip Top. Very pleased with the results and excited to be able to utilize the life time group classes that came with their package. Would highly recommend if you are looking for a friendly, reliable dog training company!

Kennedi Ferraro
03:14 05 Jan 21
We had an amazing experience working with the ladies the came out and helped us train our puppies. I felt great about all we got with our package and would highly recommend them to anyone. Thanks tip top K9 trading!!!

Tiffany Kyle
22:11 04 Jan 21
We Just finished the K9 scholar program with our two puppies. Tip Top has been great to work with and we look forward to using them in the future for any future training needs.

Great working with the trainers. Elliot is becoming more well behaved! Highly recommend them for hard to train dogs.

Lorie Spear
01:29 24 Dec 20
This company is beyond amazing and so great with our dogs. In just 6 sessions both our dogs gained clarity, knowledge, and trust with listening and responding so well to the commands! We can't recommend this company enough for any level or any age of dog.

Joanna Stevens
02:56 23 Dec 20
Our little puppy was so sweet but was being possessive over items. She is still super sweet but now is very obedient and enjoys following commands! Darcy was very great with us and our pup! The price is worth the outcome!

Levi Hewitt
20:38 22 Dec 20
Tip Top K9 is so amazing! They brought out the very best in our little chihuahua. I cannot thank them enough. Darcy is so knowledgeable and kind. She made our little Amora excited to learn and proud to do her commands. We are so happy! Worth every penny!

Amariah was great with my little guy. He is very stubborn and I always wanted to let him off leash to have fun but couldn't trust him to come back when called. He had multiple close calls with cars and no other training I tried worked. I am thrilled with his training and that he now comes when called! So so grateful for Amariah and all the work she put in with Muggsey! Would 100% recommend tip top, wish I'd done it sooner!

Kaitlyn Loveland
01:28 20 Dec 20
Darcy is an absolutely amazing trainer. She has helped me gain confidence and control over my very curious and stubborn 2 year old Great Dane. Thank you so much for your patience and gentle guidance. We are so very grateful!

Jennifer Elmore
19:42 18 Dec 20
Excellent results. I had a shoulder injury and needed help. Boot camp was the best option for me. Crosby learned so much and came back well trained and happy (still loves to have fu).

Cynthia York
21:21 11 Dec 20
This training changed our lives! Thanks so much!

megan davis
01:10 11 Dec 20
Saved our family. Amazing peace of mind. Already signed up our second dog

Tip Top K9 trained my Irish Wolfhound and did a great job! With such a large dog, it was imperative that she be well trained, as she is too big to be able to force to do anything. After her training she responds to every command! I highly recommend Tip Top K9!

Jeff Denton
23:50 06 Dec 20
Tip Top K9 did an excellent job training our dog! They are very flexible with scheduling and it is obvious they love dogs. They made our Kinsey much more pleasant for everyone to be around and made her a happier dog, because she gets much more positive attention from everyone who sees her because she is so well trained. I highly recommend them!

Lorri Denton
23:29 06 Dec 20
My dog just got back from boot camp and is a different dog! I am so happy with the results.

Christi Johnson
21:14 22 Nov 20
Tip Top is absolutely amazing. My dog came back a brand new dog! From first one on one meet to final graduation day delivery, they kept you informed with weekly updates, pictures and videos. If you need a trainer I highly recommend giving them a call.

Shiho Tanaka
00:03 15 Nov 20
What a complete change I have seen in my dogs! My husband and I did training for our chow mutt and mixed Shepherd Husky and they have gone from wild and mischievous to obedient pups that we love to take into public! We can't wait to do more group classes with these amazing trainers! So many thank you's ❤️

Great at home personal training! Highly recommend their service. We are very thankful of the outcome of their training 😊

Sharon Kierulf
03:00 07 Nov 20
Great training! My dog was nipping at heels prior to training. The training corrected this behavior and more!

Laura Biss
02:59 07 Nov 20
They did such an amazing job training our reactive dog!! We are so happy with their service!

Christa Botros
17:59 06 Nov 20
Awesome instructor. Flexible with time schedules. Would highly recommend! Thank you!

Sue Hartford
23:41 02 Nov 20
Amariah was a great trainer and we accomplished everything I wanted to get done!

Brent Schiller
02:23 02 Nov 20
Fantastic training with quality trainers. Our dog Beau has become a phenomenal dog and his training has made us able to take him to so many more places than before. Highly recommend this to any and everyone!

Justin Delgado
18:13 24 Oct 20
Amariah with Tip Top K9 is an excellent dog trainer! She is very customer focused (to both the canine and their human). She is very patient, is an excellent communicator, and is professional in her demeanor and delivery. My Clara is a less anxious, and more mindful and happier dog thanks to Amariah's training. The staff at Tip Top K9 are to be commended for their attention to customer satisfaction.

Roslyn Muller
21:53 20 Oct 20
They are amazing!!! So attentive and helpful!! Would recommend 100 times!!

Cami Evans
20:17 11 Oct 20
At our Meridian dog training location you will find professional dog trainers that have been named the 2020 Best of Treasure Valley Dog Trainer and the Best in State dog trainer!
We love to help our clients bring the best out of their dogs!  Wether you want to hike around with your dog off leash or if you are looking for general obedience and manners our Meridian team is here to help you out!  We can get most dogs coming off leash and fix general behavior problems in just a few weeks and all of our packages come with life time group class and guarantees!
If you are in the Treasure Valley give us a call today at (208) 308-8778 and we would love to do a lesson with your dog for only $1.00!  Call us today and we can show you what made us the best dog trainer in the state of Idaho!
Real Meridian Dog Training Clients:
Meridian Dog Training Photos:
Meridian Dog Training client wins!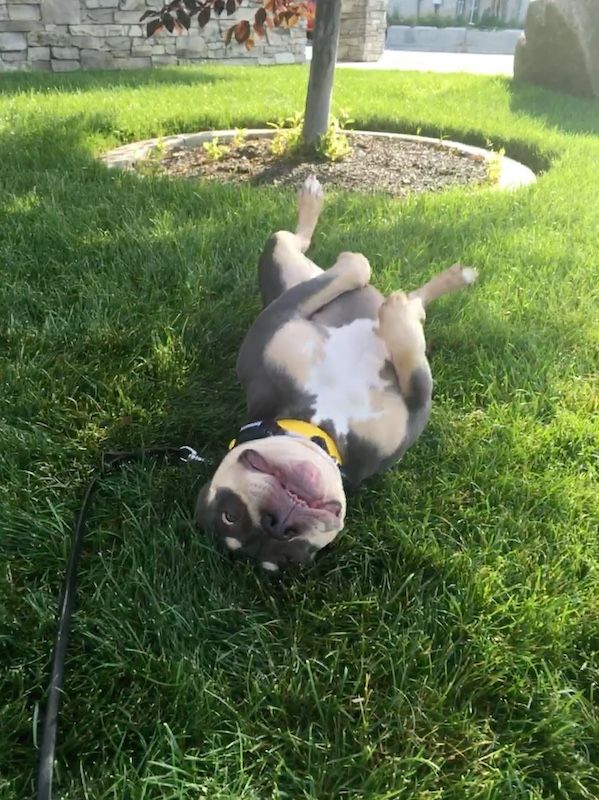 Cookie the Exotic Pitbull
Cookie is a super sweet and adorable Exotic Pitbull with an amazing personality! Cookie loves to cuddle, but is dog and human aggressive. She wouldn't listen, she would snap, bite, and growl when given commands or told to do something she didn't particularly want to do in the moment and her family wasn't able to trust her. The neighbors were even starting to get nervous and threaten that she couldn't live there anymore! She would go crazy any time a dog would walk by her and would bite and attack them and start fights at home and out and about and would bark and attack the fence to try and get to the dog next door. 
We are so glad Cookie's owner found our Meridian dog training team because now Cookie is able to be taken out and about around other dogs off-leash and listens to commands without hesitation! Things are much more peaceful when Cookie is around now and everyone is able to see her sweet, soft, cuddly side now!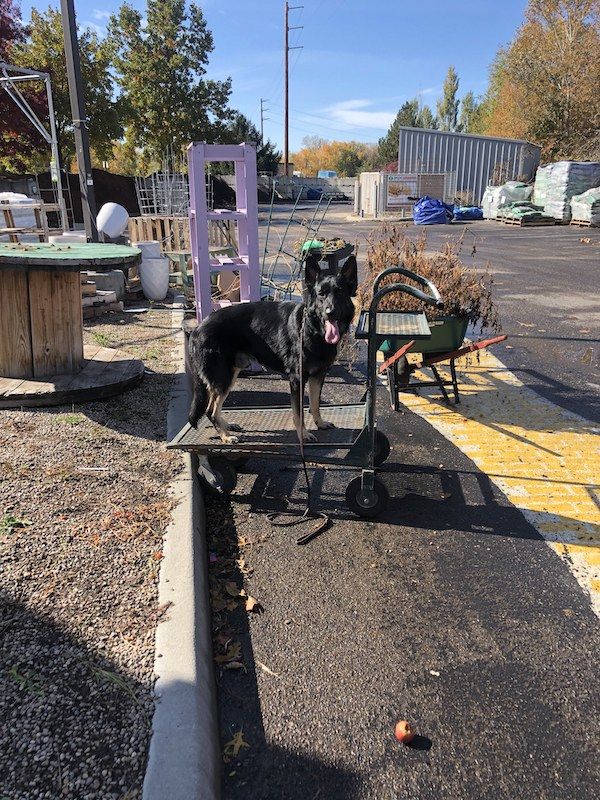 Groot the German Shepherd
Groot is a handsome, smart, German Shepherd dog with some serious insecurities! Groot used to bark, lunge, pull, and nip at every person or animal that would walk by the house, yard, or down the street scaring everyone out of being able to approach him or his family. He thought he was just doing his job and was caught in his head thinking he needed to be afraid of the big, wide world out there. After bootcamp with our Meridian dog training team, Groot's parents are able to take him on walks in public without being pulled around or fret with anxiety about his behavior! They can call him to come from a distance and have him stay on his safe bench or bed off-leash or sit stay while people
and animals walk by the house and park!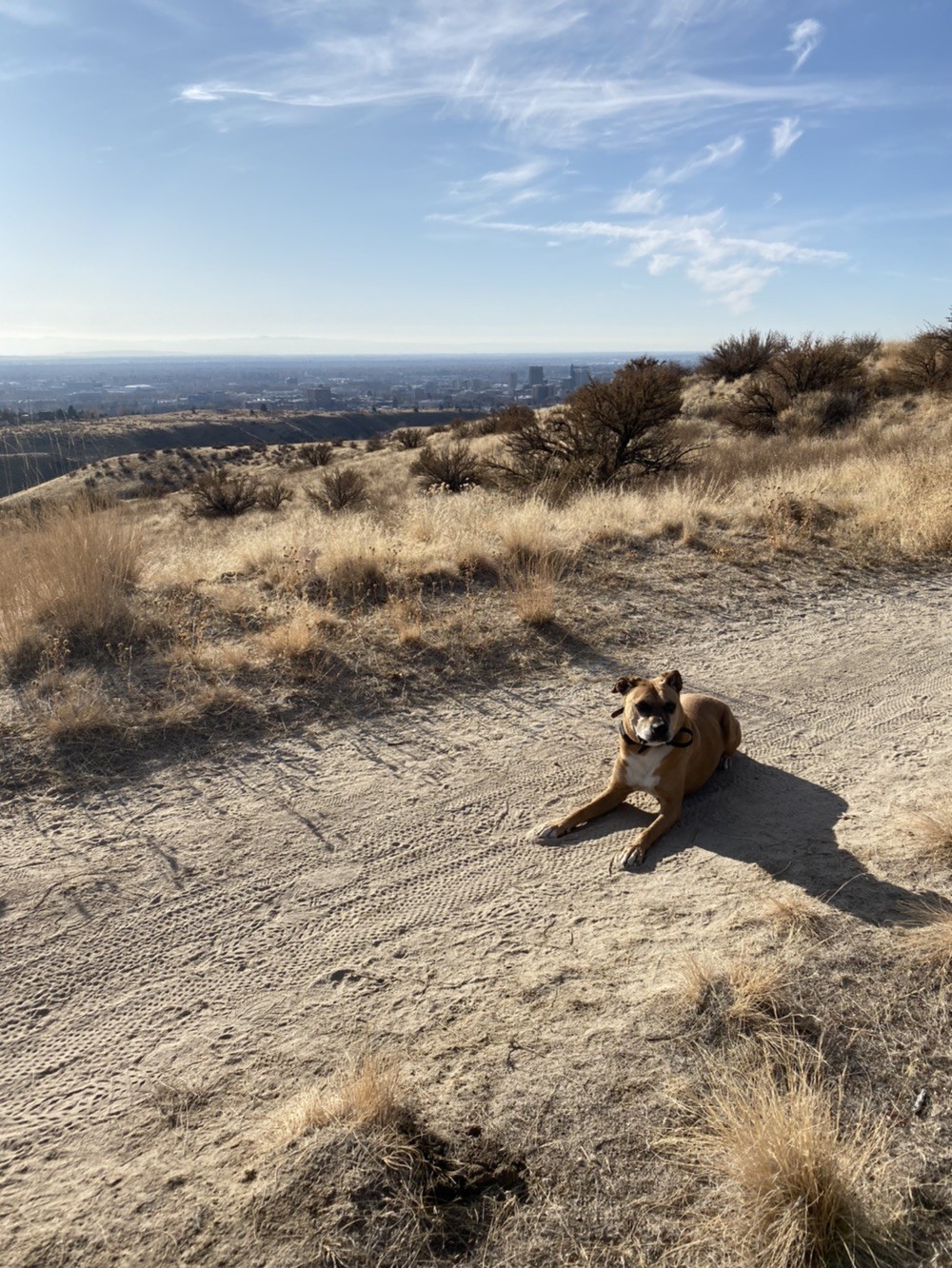 Rufus the Labrador/Boxer Mix
Rufus is a smart and stubborn Labrador/Boxer mix that needed some help when people came to the house or approached his family. His parents called our Meridian dog training team and when we met with him we found that he struggled with anxiety and would be ferocious if anyone knocked on the door. He would chase people down the street and even nip at them if they came close to him, his family, or the house. Rufus didn't especially want to listen to his family's requests and was beginning to struggle with anxiety as well. After boot camp, Rufus is able to run off-leash in the foothills, stay on his bed while his boy has his young friends over and is no longer attacking the door when someone knocks! They are also able to walk Rufus on leash which was always a struggle before! Rufus is enjoying significantly less stress and anxiety and is living a much more happy and fulfilling doggy life with his family!
Talk With a Trainer Today!