Amariah with Tip Top K9 is an excellent dog trainer! She is very customer focused (to both the canine and their human). She is very patient, is an excellent communicator, and is professional in her demeanor and delivery. My Clara is a less anxious, and more mindful and happier dog thanks to Amariah's training. The staff at Tip Top K9 are to be commended for their attention to customer satisfaction.

Roslyn Muller
21:53 20 Oct 20
They are amazing!!! So attentive and helpful!! Would recommend 100 times!!

Cami Evans
20:17 11 Oct 20
We appreciated so much Amariah's skill and thoroughness in teaching us how to gain control of our aggressive and unruly Airedale terrier. He is a joy now, and we are so grateful for her help!

John Eshelman
00:14 09 Oct 20
Tip Top K9 saved me and my dog! I was afraid that because of the issues he struggled with that one day I would have to give him up or lose him, but this amazing training facility has given my sweet pitty, Cye, a second chance and I am forever grateful for everything they did for him and I.

Teagan Smith
02:50 04 Oct 20
We are so thrilled with the results we received from Tip Top K9 Dog Training! Our dog was having aggression issues, and after Taking him to the good manners boot camp, we are happy to say he is well behaved and a much better listener. We highly recommend!

Christine Ages
23:26 02 Oct 20
Ripley is a completely different dog! So happy with the experience and the professionalism 😁

Super professional and reliable! My dog is a whole new dog!

edie munch
20:38 30 Sep 20
So happy with how far Gryff has come in his training! The trainers with tip top are so caring and treat my dog like their own! Couldn't have asked for a better experience! I'm so impressed with their aggression training methods. Would recommend!

Michelle Moon
02:25 28 Sep 20
Tip Top K9 exceeded all expectations! Well worth the money and the trainers are super friendly and very knowledgeable. Our dog has been treated super well and his training has delivered results!

We were extremely impressed!!!! It was super worth it and our dog loved every classes! Highly recommend!

Austin Arnell
00:44 16 Sep 20
Amariah was incredible. She worked well with our schedule, she was knowledgeable, kind and easy to work with. Our pup is a different dog completely. So much more confident and obedient. Highly recommend.

Tom Wheeler
17:50 26 Aug 20
Amariah was absolutely wonderful! She transformed our dog, Captain, from an anxious, misbehaved puppy to a happy puppy who responds to commands and can be left alone in a kennel! We can't thank her enough for helping Captain and his parents!

Oliver Cowan
20:40 18 Aug 20
Got a stray dog and thought that there was no way to undo all of the bad habits, and everyone at Tip top k9 were very helpful and dedicated. You can tell that they know what they are talking about and they took my dog from a dog that was bad behaved to a well behaved. They were always responsive which was nice, and very on top of things. Overall the price is worth it, and what comes with it is worth it. I was hesitant at first but I'm glad that I have done it. Very happy with the results

Just another Aesthetic
18:31 09 Aug 20
Tip Top K9 did a fantastic job with our lab puppies! Loved the in home "interview" before training. Very professional and informative. They demonstrated the tools and techniques they would be using to work with our puppies and were really great with the dogs. We looked forward to our weekly email updates on their progress and were thoroughly impressed with the instruction we received when they came home. Looking forward to the freedom well behaved dogs will bring! Thank you Tip Top K9!

Trisha Jones
19:34 07 Aug 20
I never would have believed my dog was capable of this. I would recommend Tip TopK9 to everyone. Very happy!

Holly Wester
20:58 01 Aug 20
Our 4 month old puppy was more than we could handle. In 4 weeks TipTop coached our dog to be responsive, relaxed, and fun our family to interact with. No more jumping and biting! Our dog is happier too!

Scott Robertson
20:34 31 Jul 20
Amaríah helped us out so much! She was patient and very helpful with us. 10/10 would recommend 👌

Jhon Garcia
01:20 19 Jul 20
Never would have thought my dog could be such a good girl! Thanks! Worth the money for sure!

Kristin Gentry
20:34 09 Jul 20
What a lifesaver!! We sent our big lab Oakley to boot camp where he learned all kinds of new tricks and smarts. We are so happy with our results and most definitely recommend!

Mikayla Searle
23:44 05 Jul 20
Awesome experience with the trainers and staff. Very professional and they do good work. Got our dog back and he is completely different dog now.

Colton McGee
23:44 05 Jul 20
We are very happy with TipTop K9! They kept in touch every week and gave us amazing pictures with the progress of Ruger. Whenever I had any questions, Tip-top K9 answered within minutes. We are very happy with the end results and the last training session! Thank you so much TipTop K9!

Ashton Moreno
00:01 15 Jun 20
This place is top notch !!! I would definitely recommend to anybody who has a stubborn nervous dog that need training. We have a miniature Aussie and he was so nervous and his confidence is finally growing. The staff is so friendly and helpful !! Thank you !!!

Jaime Callen
00:18 01 Jun 20
Love how well the trained my puppy, great company and awesome workers (:

April Ramos
23:29 30 May 20
I am so happy with Tip Top K9! From the first communication with Darcy to the final training with Amariyah, it has been a joy to work with them. Their weekly communication with updates, pics, and status of my puppy, Sophie, I always felt that she was in good hands! When Sophie showed up at just 4 months, she was jumping, mouthy and destructive, like EVERY puppy is. She returned yesterday after boot camp and was respectful and responsive to me and her commands. I so look forward to the group classes for ongoing training and more social interactions with owners and her dog friends. I would HIGHLY recommend TTK for all your dog training needs. They know what their doing and I'm thrilled with the results!

Kelley Stevens
14:24 10 May 20
Very easy, calm way to train my dog! Amrya was an excellent trainer! I love that it is a lifetime training, and will recommend tip top k9 to everyone!💜

Enid Laursen
02:00 02 May 20
Very impressive! Darcy went through all Gemmas new commands with us and answered all of our questions. Can't wait to start using all the new tools! Highly recommend TipTopK9.

Sganzinis fitness
23:32 29 Apr 20
Amazing work done with our pup! Friendly commited staff. Transformed! Worth every dollar!

Had a wonderful experience with Tip Top. Friendly service and the trainer was so knowledgeable and patient. We have tools now to use with our dog that make a world of difference, especially heel and off. We are so happy we can enjoy Jäger and allow him to be off leash without constantly worrying about aggression and his reactions!

Shaina Cales
22:16 22 Apr 20
Our fur babies had a great time learning at Tip Top K9! We LOVED getting weekly updates. The bring home was great for us to learn the commands and see how much our fur babies have learned! The trainers were very easy to work with and you could fill the love they have for our fur babies! Thanks Tip Top K9 for all that you do! We are looking forward to the group classes.

Melissa Williams
21:05 18 Apr 20
Copper is like a new dog! They did such an amazing job training him. We loved hearing about how much fun he had at their mini boot camp! If we ever get another dog, we will definitely be calling them again!

Eric Pratt
20:14 10 Apr 20
My dad was a veterinarian for 40 years and has shared a lot of knowledge with me about the best ways to train dogs and these trainers were the absolute best.I wouldn't go anywhere else. Worth every penny!

Belle Sante
23:31 08 Apr 20
The trainers are wonderful and really take the time to explain things to make sure they succeed.

cute and funny pets
23:29 22 Mar 20
Everyone I met with tip top K9 was absolutely awesome! All of my dogs issues were completely fixed or had very manageable tactics of working through them.

Tanner Burke
23:52 20 Mar 20
Amaraih was a great trainer for us and for out dog. Our 9 month old puppy has learned many things. The more we work with her the better she obeys. Thank you, Tip Top K9

Edith Daniels
18:43 11 Mar 20
At our Meridian dog training location you will find professional dog trainers that have been named the 2020 Best of Treasure Valley Dog Trainer and the Best in State dog trainer!
We love to help our clients bring the best out of their dogs!  Wether you want to hike around with your dog off leash or if you are looking for general obedience and manners our Meridian team is here to help you out!  We can get most dogs coming off leash and fix general behavior problems in just a few weeks and all of our packages come with life time group class and guarantees!
If you are in the Treasure Valley give us a call today at (208) 308-8778 and we would love to do a lesson with your dog for only $1.00!  Call us today and we can show you what made us the best dog trainer in the state of Idaho!
Real Meridian Dog Training Clients:
Meridian Dog Training Photos:
Meridian Dog Training client wins!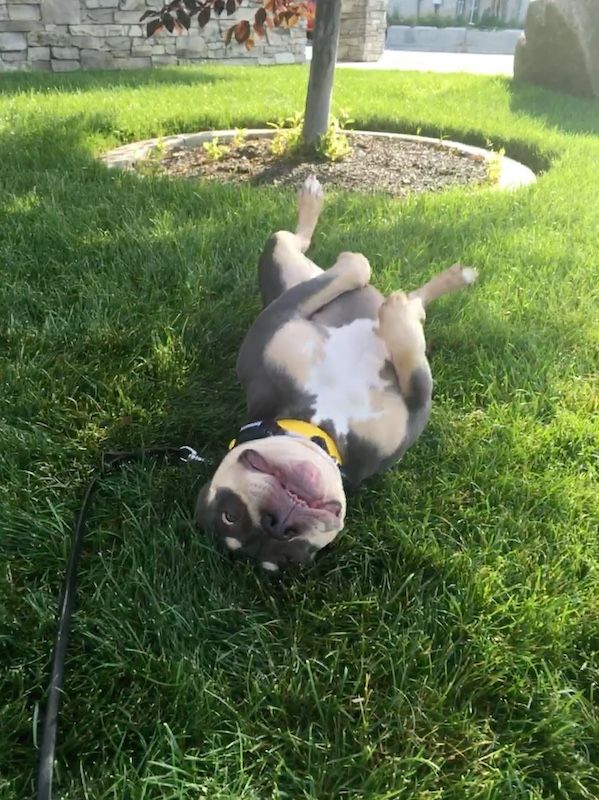 Cookie the Exotic Pitbull
Cookie is a super sweet and adorable Exotic Pitbull with an amazing personality! Cookie loves to cuddle, but is dog and human aggressive. She wouldn't listen, she would snap, bite, and growl when given commands or told to do something she didn't particularly want to do in the moment and her family wasn't able to trust her. The neighbors were even starting to get nervous and threaten that she couldn't live there anymore! She would go crazy any time a dog would walk by her and would bite and attack them and start fights at home and out and about and would bark and attack the fence to try and get to the dog next door. 
We are so glad Cookie's owner found our Meridian dog training team because now Cookie is able to be taken out and about around other dogs off-leash and listens to commands without hesitation! Things are much more peaceful when Cookie is around now and everyone is able to see her sweet, soft, cuddly side now!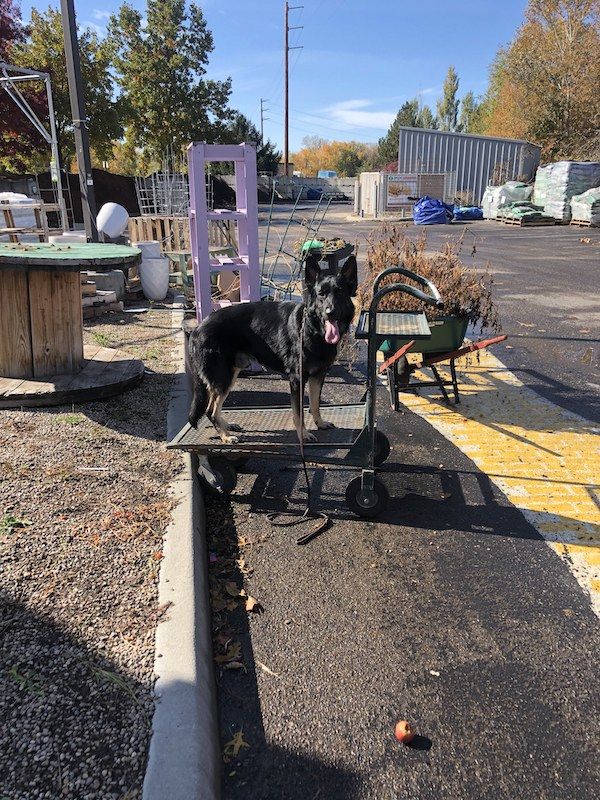 Groot the German Shepherd
Groot is a handsome, smart, German Shepherd dog with some serious insecurities! Groot used to bark, lunge, pull, and nip at every person or animal that would walk by the house, yard, or down the street scaring everyone out of being able to approach him or his family. He thought he was just doing his job and was caught in his head thinking he needed to be afraid of the big, wide world out there. After bootcamp with our Meridian dog training team, Groot's parents are able to take him on walks in public without being pulled around or fret with anxiety about his behavior! They can call him to come from a distance and have him stay on his safe bench or bed off-leash or sit stay while people
and animals walk by the house and park!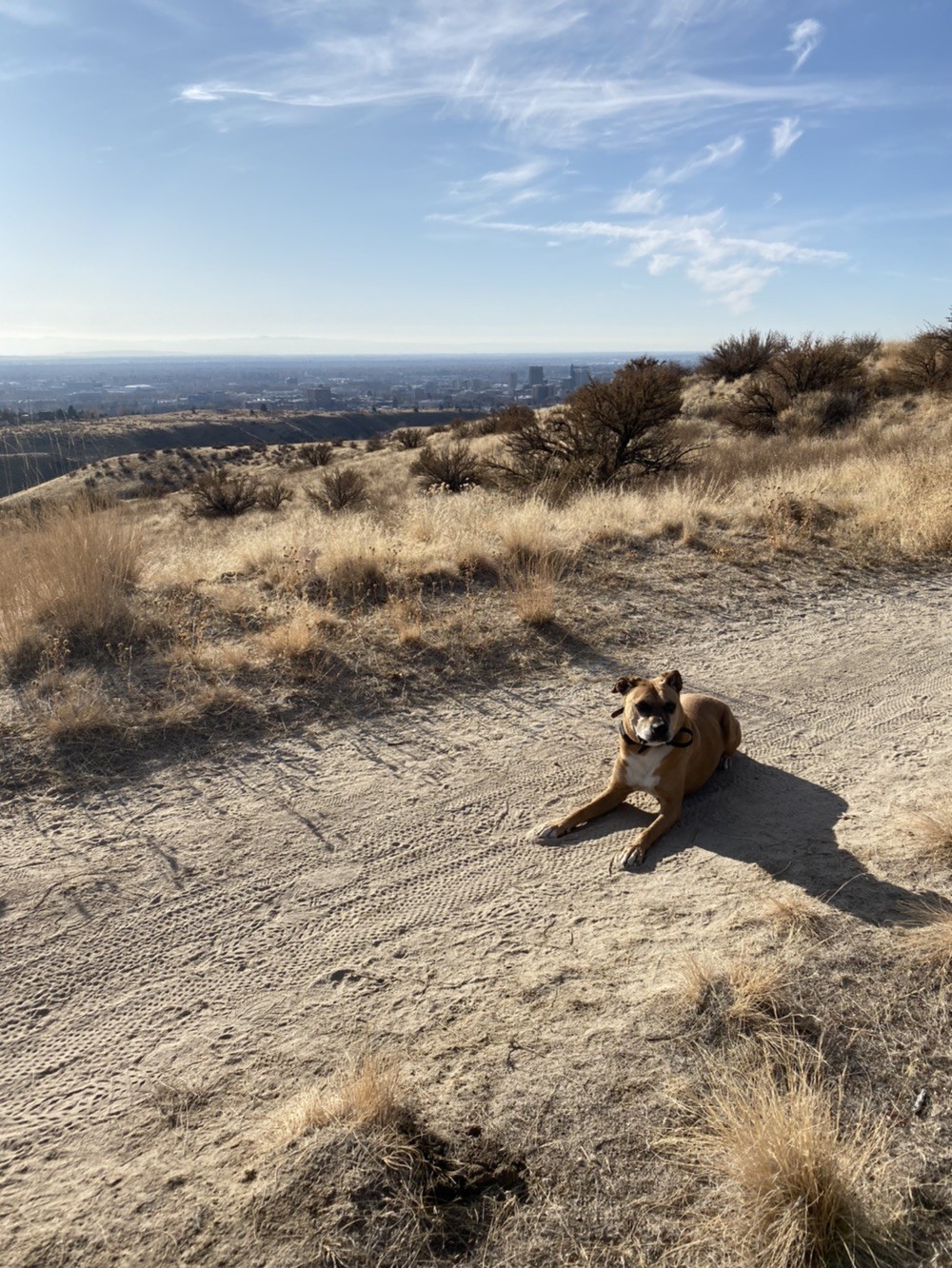 Rufus the Labrador/Boxer Mix
Rufus is a smart and stubborn Labrador/Boxer mix that needed some help when people came to the house or approached his family. His parents called our Meridian dog training team and when we met with him we found that he struggled with anxiety and would be ferocious if anyone knocked on the door. He would chase people down the street and even nip at them if they came close to him, his family, or the house. Rufus didn't especially want to listen to his family's requests and was beginning to struggle with anxiety as well. After boot camp, Rufus is able to run off-leash in the foothills, stay on his bed while his boy has his young friends over and is no longer attacking the door when someone knocks! They are also able to walk Rufus on leash which was always a struggle before! Rufus is enjoying significantly less stress and anxiety and is living a much more happy and fulfilling doggy life with his family!
Talk With a Trainer Today!