We are so impressed with this entire experience and all of the services they provide! The trainers are amazing and now we have a well behaved dog. Thank you so much!

Kyle and Melissa Ellig
17:52 12 May 22
Trainers are amazing! They are so patient and understanding!

Rhea Burlingame
14:10 03 May 22
Awesome experience the whole way through! Tyler was super informative and thorough and simply the best with our baby Baloo!

Cassidy Rutledge
00:03 27 Apr 22
Koda is a changed boy. Tyler was so good to work with . He gave Koda and myself our confidence back. As you can see in the picture. Look at that place stay! I can't thank him enough for everything he has done for Koda.I couldn't have people over and now Koda just loves everyone especially Tyler's pretty girl Nova.Thank you for everything.

Tanya Gaynor
01:21 22 Apr 22
Our Maggie came back a new dog! Great experience and Remington was fantastic.

Josh Cantwell
00:27 21 Apr 22
Tyler did amazing with our big ol' hard headed German Shepard! Thank you so much!

Jennifer Willis
18:55 07 Apr 22
Tyler helped us immensely with our Oscar! We didn't know where to start with our crazy little mess, but feel we are on the right track for having a better dog for both him and us. Can't wait to join group class 💙

Terrie Hyland
23:30 16 Mar 22
It only took 3 sessions to turn my crazy and stubborn dog into a very impressive dog that listens to the first command, has a great recall, and loves to train. I have no doubts that all other training options would have taken longer to achieve these results, if at all.

Nicole Thomas
19:53 07 Mar 22
We have used TipTop for almost 2 years and are very pleased with them. Adam, Jeremy, and Tyler are all great with our German Shepard and patient when working with us.

Cynthia McNitt
18:42 07 Mar 22
What I believed would never happen, happened! No more pulling and horrible walking experiences, no more door dashing and rushing any visitor that rings the doorbell, great manners with sit, off, place and the hardest one…HEEL! This is amazing with 3 big dogs in our house. Worth every Penny for us! Thanks Adam and Tyler!!!

Karen Stone
18:17 07 Mar 22
Two sessions and already seeing results. Tyler is great with Zeus. We are on our way to an obedient GSD. Looking forward to the next steps in this process!

Sharon Adams
23:14 04 Mar 22
We have both our dogs getting training my male Bear went through boot camp and our female Lilly is receiving private lessons. He came back home today and has a lot more manners really hoping it helps with the issues we had with him being afraid of our 1 year old.

We had a great experience with Tip Top K9 Owasso. The training has helped tremendously with our Husky & German Shepard! Our trainer was like an added member to our family.. We are kinda sad that our training is over but....We are looking forward to group training at the park!!!

Milissa Stowers
03:11 09 Feb 22
Night and day difference! These guys really bailed us out. 2 large dogs, German Shepherd are Siberian Husky, both still enjoying the experience.

Kenneth Stowers
21:15 08 Feb 22
Adam and his team helped both of our dogs — one 4-5mo Samoyed (3wk bootcamp) and another 4.5yo Rott mix (private lessons). Our puppy came back a brand new dog and our older dog was able to correct his bad behaviors. We'd choose tip top K9 over and over again with any of our future dogs and recommend them to our friends. Thank you!

Tyler and Adam did a great job training us and our Pyrenees and Olde English Bulldogge. They are very professional and they take pride in their work. You can tell they love your dogs as well and love what they do. We highly recommend Tip Top K9!!!

Faythe Barnett
00:19 09 Jan 22
Highly recommend! Tyler did an amazing job training us and our dog, Tuna. You have to be willing to put in the work and stick to the training for it to work, but they provide you with all the tools you need for success!

Ashley Applegate
23:10 06 Dec 21
We recently hired Tip Top K9 of Owasso for dog training of our six month golden doodle. We are very pleased with the service we received. It was a big investment, but the team at Tip Top K9 was excellent and we are thankful for the support and training they helped provide. They are very professional, knowledgeable, and friendly. I look forward to group classes that they offer for life and to continue to put the training we have learned into practice. It has made a big difference!

Rachelle Bertini
13:22 09 Nov 21
Adam and Remington were very responsive and professional. They worked with my dog for three weeks and I am so grateful how they trained her. I would highly recommend them!

Nancy Euer
22:35 26 Oct 21
Tyler is a fantastic trainer. I highly recommend Tip Top K9.

Linda Morton
01:39 22 Sep 21
All of the folks at Tip Top K9 Owasso are fantastic! We had a great experience and our dog has made a huge transformation. My husband doesn't believe he's the same dog. Highly, highly recommend these guys!

Rusty & Kristin Gott
20:21 31 Aug 21
Tip top k9 is amazing! I have an Aussie who was very protective and had some behavioral issues because of that. We tried lots of other training, but nothing would fix that specific issue. Tip top did a great job…. She is a completely new puppy! I 100% recommend them! Even if you're unsure, go for it, it is totally worth it!!

Jose Garcia
17:16 11 Aug 21
Amazing business will highly recommend. Tyler was an amazing teacher throughout the course.

Ryan Stombaugh
21:08 06 Aug 21
Tyler was awesome with our chocolate lab puppy! Highly recommend!!

Dayna Harvey
15:14 17 Jul 21
100% recommend this place for dog training!!! My Husky mix, Akela, came to them at 4 months old completely feral (never been touch by a human). The first $1 session they worked Akela for a bit and listened to my struggles and concerns with him. Then we decided on the best training option for us and got started!! Because of Adam and Tip Top K9, Akela over the past 2 months has transformed into a completely different dog!! No more hiding from humans or running the second me gets scared of his surroundings. Akela listens to commands so well and is so much more confident in all types of environments. We recently took Akela camping with us and a bunch our friends and he was so well behaved!! Tip Top K9 gave me the tools and direction to get Akela to where he is now! So thankful I found this place!!

Suzanne Bryant
16:47 03 Jul 21
My name is Kim. I have two pit bulls, Rosie which is 9, Koco who is 2-3 years old. I was nervous about introducing the two because of the age difference and Koco basically, is a pistol. Sweet but a pistol nonetheless. I thought training would be a good idea for both of them. Called Tip Top K-9 and scheduled the training sessions. Tyler was our trainer and he was great. He came to our house which was what I was looking for to help me acclimate the two together and get some manners started especially with Koco.Now they share the house and yard and get along great. Walking them is wonderful, no more pulling. I would recommend Tyler and Tip Top K-9 to anyone having dog issues. They are wonderful and I thank them for helping me with my two bully dogs.

Our bloodhound was returned from Bootcamp at the start of may. She is so well behaved with her training. We have had a great time walking with her instead of being pulled along by her. She is great with sitting and placing commands. Adam was so professional from the start. Our two drop off trainers, were also amazingly professional and patient with us. We will definitely use them for our future dogs. We look forward to attending our weekly training refresher class with other dogs graduates.

Anna Simmons
18:49 15 Jun 21
Tyler helped me get my pit bull in shape! Problems with chewing, jumping and biting, and now I have some hope. Glad we worked with Tip Top K9 to not only teach my dog how to behave, but also teach me how to handle her. Highly recommend. We used the 'good boy' package. Plan to continue with Tip Top K9 by attending follow-up classes.

amy richards
01:30 28 May 21
Our rescue dog Samoa developed some reactive behaviors around other dogs. Adam and the Tip Top K9 team gave us and Samoa new tools to have better success when around other animals.

Kirsten Cornay
13:19 15 May 21
Our trainer Tyler was local, professional, patient, kind and most importantly very good with our dog. He made it look easy and gave us the encouragement and confidence we needed(both us and the dog haha). We look forward to building on what we have learned and continue to fine tune our dog's skills.

Valerie Cates
17:37 03 May 21
Definitely worth the money! I've seen massive improvements with my 8 month old German Shepherd pup.

Dianna Fly
20:47 19 Apr 21
Tyler is amazing!! very professional and friendly. Luke and my old girl Maya love him too. I have already referred some friends to him. We will most likely join the group training 😀. Thank you so much Tyler for you help with Luke.Luke's mom Patti

Patti York
15:40 17 Apr 21
read this before use...Our 2 year old almost 3, black and white male dog named pickles, who is around 80 pounds and is very tall, has been very protective of my wife and I in different situations. Pickles had started showing signs of being almost over bearing, very aggressive barking at anyone he could see from the window, people who came over, and neighborhood dogs around. He was very aggressive towards our neighbor who we had tried to allow to give him a treat through the fence. The final straw was when he started territorial behavior towards our kids.We were at a lost, we love pickles and did not want him becoming so aggressive and violent that he had to be put down. We had came to a decision of training him and that is when we found Tip Top K9. Our first consultation was only $1.00 and I figured not only could they evaluate Pickles but I could evaluate them. I have familiar experience with K9 training.Adam came over and visited and to say Pickles was every aggressive towards him such as he was. Adam stayed very professional and calm and even explained to us Pickles behavior. This informed me that Adam knew what he was doing. Adam did not react or jump such as many do when a dog barks and lunges.Adam explained the options for training and the price. My wife and I decided to go for it. We paid half prior to Pickles being picked up, and the next day Adam came back and picked Pickles up. Pickles was at Tip Top K9 for around a month. Every week we were given a report card and photo of pickles (see below) and told how he was doing.Another dog at tip top K9 snipped at Pickles and got his ear he required medical visit and stiches, shortly after the bite, I was contacted directly by Adam who informed us by phone and text of what happen. Adam remained very professional and explained what had happen, and addressed that he would be coving the medical expenses. He keep us informed the remaining time of Pickles recovery and made my wife and I more at easy.Upon returning home the remain amount was paid to Tiptop and Pickles was brought home. His training and improvement was immediately noticed. We were shown his training and explained it would need to be enforced for about four months more.This only a short time in and already I have seen improvement on Pickles. I highly recommend Tip Top K9 training in Owasso Ok to anyone needing training.Please note report cards shown below may not being in correct order.

Jarrick Snyder
01:13 11 Apr 21
My husband and I couldn't be happier with our Stoney boy. He came back from boot camp a different dog. He was a rescue and we had him for about a month before he went to training. In the month we bonded but he didn't know any commands and was a jumper. He always would jump to play and pull me almost down when he wanted to go somewhere on the leash. We were afraid he would run so we kept him on a leash. Now I can take him outside he listens to all commands and places so well. I actually have to show that part off. We highly recommend Tip Tip K9 Owasso Adam, Tyler and their team. Priceless training! These are pictures from when we were outside and the deer were roaming. He looked and moved a couple of times but we said stay and he just stayed watching instead of running after them. :)

teresa morgan
14:56 07 Apr 21
We are very pleased! We sent our English Bulldog to boot camp and are very happy with the results.The staff is very professional and informative and we felt very comfortable leaving them with our puppy. After the training was completed they came to our home and trained us on how we needed to continue reinforcing his newly trained behaviors. It was definitely worth the price!

Cheryl Seever
16:58 26 Mar 21
I own a Jagdterrier with very high energy, and an extremely high prey drive. He is bred to hunt and track. I was told they don't make good pets. He's still a work in progress but, without a doubt he has made leaps and bounds through this training. He is now obedient, and fully controllable. This program works.

Darrell Shanholtzer
15:01 25 Mar 21
We gave in after years of begging, and got a Covid puppy for our youngest daughter. A female chi weenie puppy quickly became a "tiny terrorist". We loved her, but were at a complete loss in what and how to do. I googled dog training in Owasso, and Tip Top K9 was at the top of the list.We signed up for a $1 lesson, and were sold in the first 15 minutes. It has been a great experience for us as a family, and Kali has become such a well behaved dog.Tyler gave us the tools and training we needed to turn our terrorists into a family treasure.

Marissa Krispense
22:50 24 Mar 21
If your best friend hasn't been trained by Tip Top K9, your dog isn't living his/her best life. Adam and staff teach your dog the skills needed to be an enjoyable companion. Even more important they train you in the methods to continue the development of your dog. We're able to take our dog anywhere we want without worry. We have more control of our dog off leash than people have of their leashed dog. In addition, when she is leashed there is not tugging or pulling. She heel walks equally as well on or off the leash. My advice is enroll in the Boot Camp training. We did and would do it again in a heart beat. Money well spent.

Scott Thomas
13:47 13 Mar 21
Adam & Tyler are amazing! Our golden doodle puppy Hazel was out of control. She could be a champion counter surfer and I'm pretty sure her hearts desire was to be a sled dog. So thankful for the training she received at Tip Top K9! She learned so much in the 3 week boot camp definitely money very well spent!!

RHONDA ESTEP
19:32 05 Feb 21
Tip Top makes it easy to schedule and reschedule if needed and the trainer was available by phone if we had questions between sessions. We have a large, lazy, and stubborn dog (Great Pyrenees, Great Dane, St Bernard, Lab mix). The trainer was patient, helpful, and personable. I don't think the package with just 3 sessions and not the group sessions would have been enough because working with distractions is where we need the most help and the group sessions will keep us motivated to train.

Michelle Condren
02:09 27 Jan 21
We loved our experience with Tip Top K9! Tyler was great working my two older dogs with some long lasting negative behaviors. I appreciated how accessible our trainer was for questions as well as how friendly and willing to help the office team was. Tyler tailored our home training plan to fit all my goals for our dogs and I couldn't be happier. I will definitely continue to use Tip Top K9 with any future dogs we get!

Caitlin Hendrex
01:30 19 Jan 21
We knew getting an Australian Shepherd (Aussie) meant having a high-energy, smart, lovable companion. We thought we were prepared. But goodness gracious, high energy translated to some tough behavior issues.I went looking for professional help because I knew I needed it as much as our sweet puppy did. Tyler from Tip Top K9 Owasso was amazing. He was cheerful, friendly, familiar with our dog's breed and level of energy and intelligence. He worked with me, my husband, and our eleven-year old at our home. Each lesson was thoroughly enjoyable and helpful. The homework doable. And now we're all so much more confident with handling our dog at home and in public.She used to bolt out the front door when it opened and run down the street - she almost got hit once, right in front of me, and a kind stranger had to help me get her corralled. Now this sweet pup stays sitting inside the door unless she's invited to come, then she stays right with me walking out to the mailbox and back. She no longer jumps on people entering our home. She's super obedient and I know it's only going to get better as we practice and take her to the (life time access!) group classes.If you are on the fence about this AT ALL, let me assure you that these trainers know what they are doing. They're super professional. Encouraging. And supportive.

TipTop is TIP TOP!!! We had an EXCELLENT experience from beginning to end and expect that we will continue to have a great experience with the included group classes. We saw the results our neighbor had with the basic private lesson package. We did the $1 lesson and we were "sold"! We knew we would not be consistent enough to do what needed to be done for our pup. She is a 3YO Malinois mix - smart, but a very independent/strong willed girl, so we opted for boot camp. Her biggest problem was BOLTING out the door at 90 mph and not even pausing when you call her name. We were super nervous about sending our baby girl away for 7-10 days, but the TipTop staff was great! The office contacts were so understanding and patient with our apprehensiveness. They let us tour the facility - which was impressive and calmed some of the anxiety. We realized while she was away that we had a very unhealthy attachment to our dog! She came back and has been doing great! The girl can off leash heel at the park a week after coming home. When they brought her home, they patiently spent almost two hours training us humans. We can't wait to take her to the lake and not have to worry about her getting hit by a car or killing the neighbor's chickens! We were worried about her being "different" when she came home, but she still has her great personality, just with discipline - kind of like seeing your teenager turn into a fully functioning adult in the real world! Highly recommend these guys. They do pick up and drop off - we live 35 miles from the facility. They also do boarding and will pick up and drop off for that as well. Everyone we worked with was great! If your pup is part of your family - then you need to be a part of the TipTop family! THANK YOU Adam, Tyler, Megan, Rachel, Maci, Julia, Morgan!

Steph Martz
19:24 15 Jan 21
Such an awesome experience and incredibly client focused. We rescued a pit mix that had some issues with men and chewing on EVERYTHING. Tyler came and worked his magic. Incredibly professional and a great job with out pup. Was sad to be finished at the end.

darrin Shanholtzer
10:49 15 Jan 21
At our Owasso dog training location you will find professional dog trainers who truly live to give dogs a better quality of life.
The owner and head trainer of this location is a native Oklahoman.  Adam has been involved in pit bull rescue and rehabilitation for over 15 years and is used to dealing with aggressive dogs.
"Our team and location has been one of the top ranked dog trainers in the state of Oklahoma for the last few years and we are more than capable of dealing with all types of dogs!  From super aggressive to super cuddly I'm pretty sure we can help you out. If you are wondering if Tip Top K9 Owasso is for you then give us a call today.  Wether your dog is killing chickens or pottying in the house or jumping on your little ones we can help."
The Owasso, Oklahoma location serves all the surrounding area's dog training needs including Claremore, Bartlesville, Collinsville, and Verdigris.  We come out to your house and work your dog there so if your wondering stop wondering and give us a call on our local line 918-404-5985.
Owasso Dog Training Out And About:
Recent Owasso dog training success stories: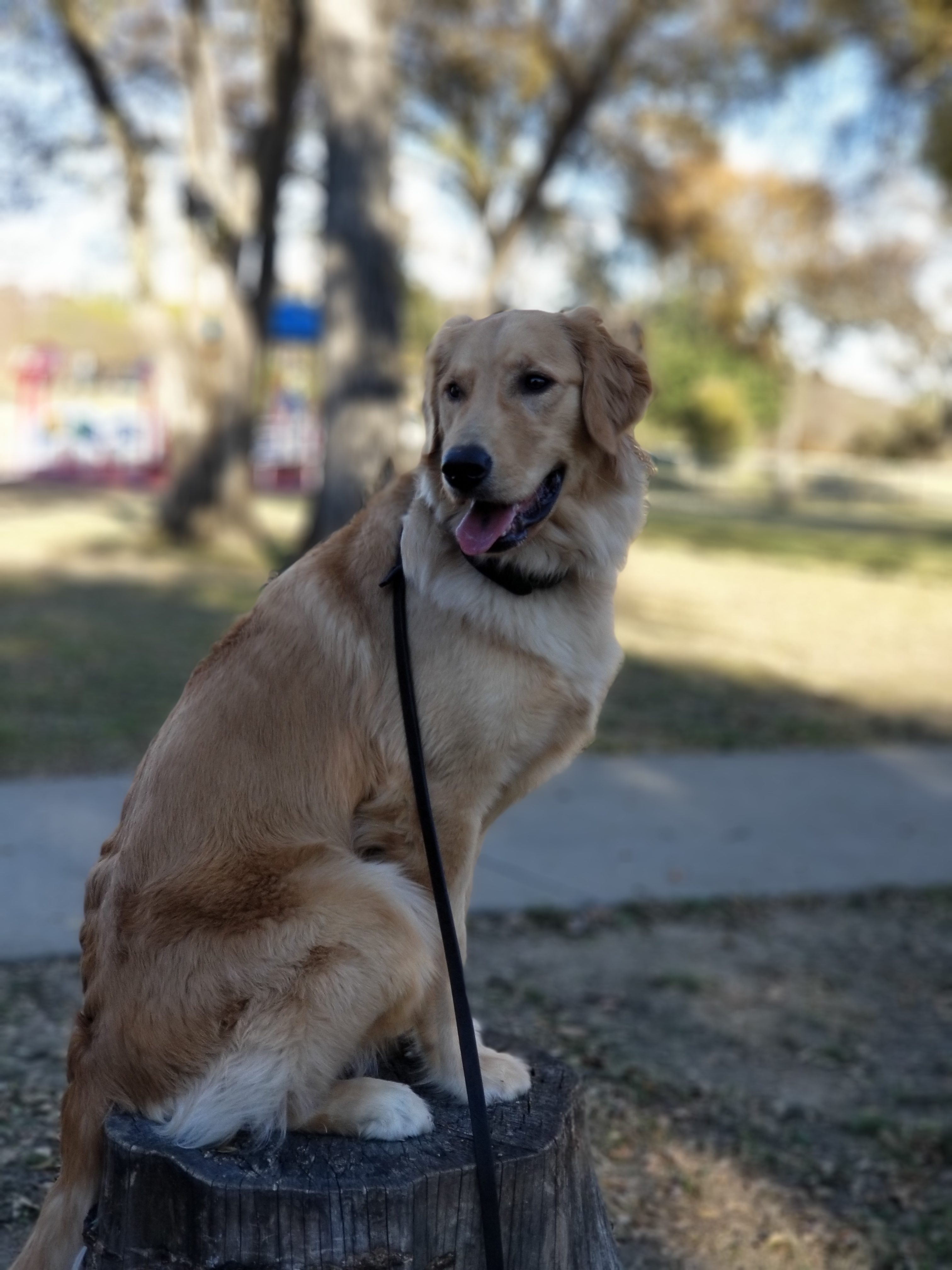 Bella the Golden Retriever
Bella was an out of control golden retriever puppy who couldn't wait to climb you then pull you down the street.  Her heart was in the right place, but she was definitely a handful.  Because of her bad habits her owners Mike and Nicole couldn't really take Bella for a walk or anywhere else for that matter!
After 4 weeks of Bootcamp, her life has drastically changed for the better.  Now instead of running to and jumping all over new people, she sits at your feet and waits for love to come to her.  No need to worry about pulling on the leash either, Bella is now 100% off leash!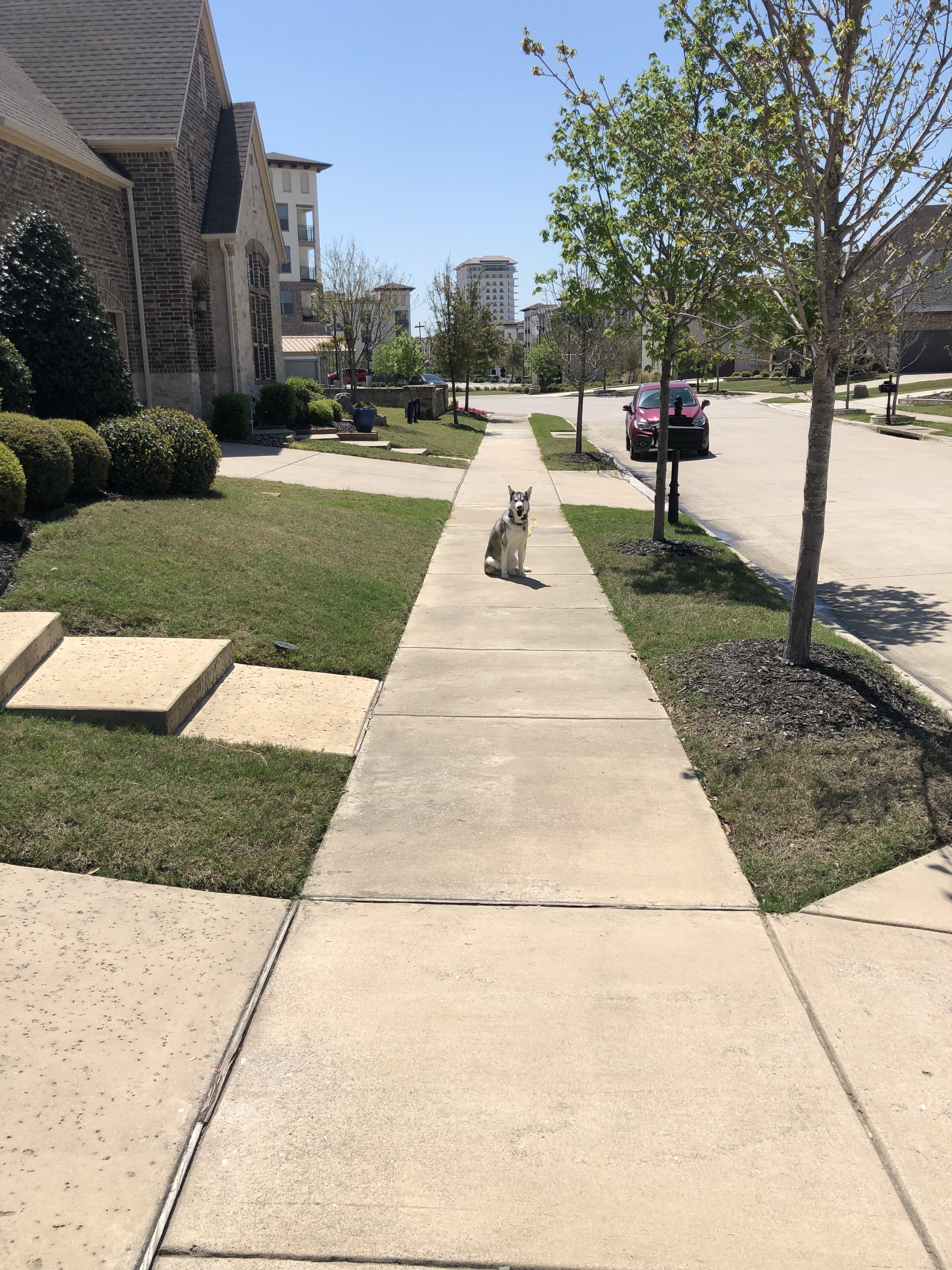 Lucy the Husky!
Lucy was just a small town pup trying to make it in the big city.  Her favorite hobbies were helping herself to the family dinner and long walks around the park pretending she was a sled dog. She hated car rides and listening to anyone who was talking to her. 
Now after 6 weeks of training, she has pulled herself together and is a model citizen.  She still loves walks around the park, but takes a relaxed stroll instead of sprinting to the end of the leash.  She no longer tries to sneak food from the counter when your back is turned, and can instead stay on her bed and watch dinner being made from the living room.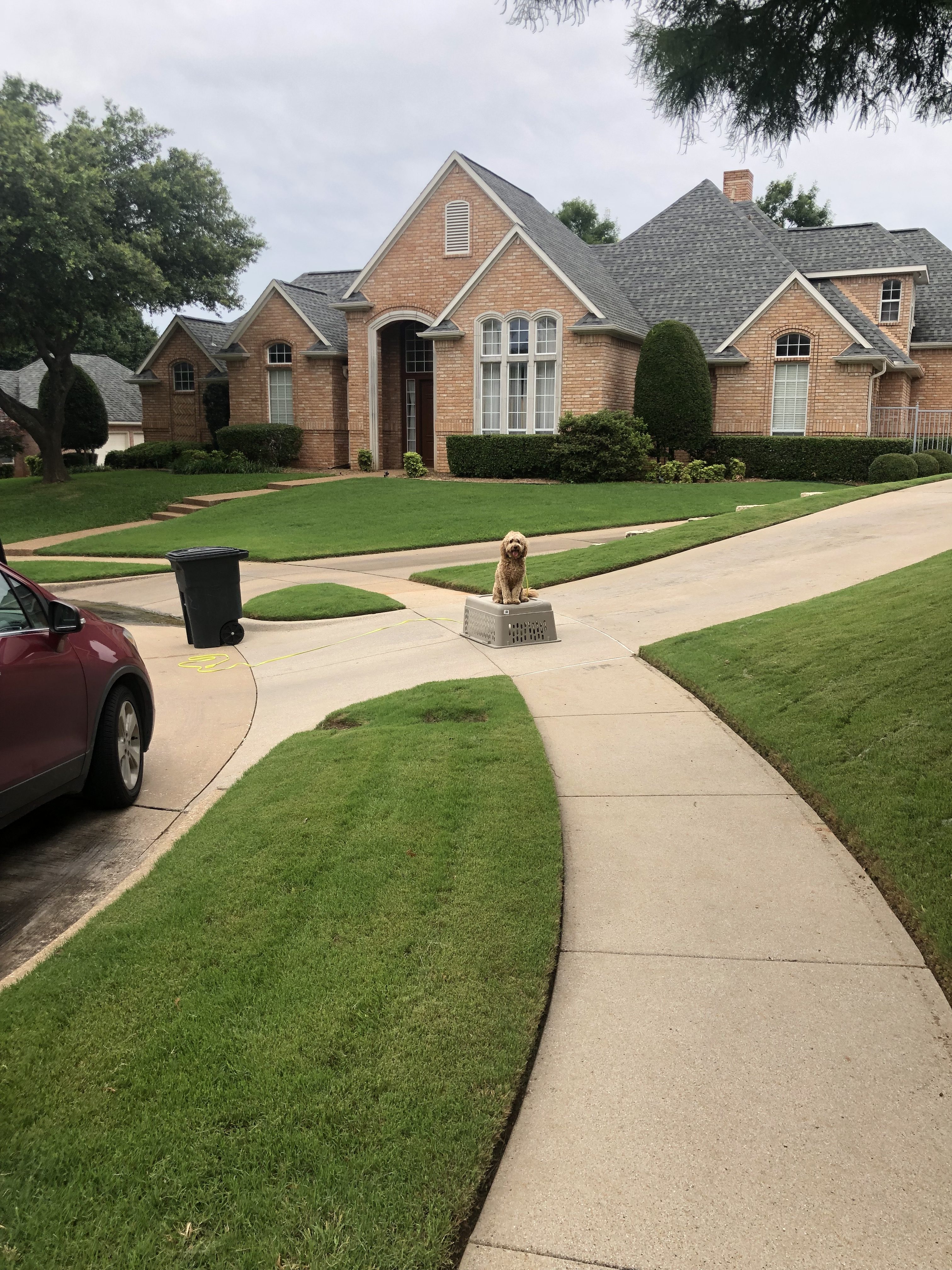 Lulu the Doodle!
Lulu was just your everyday Doodle puppy.  What she lacked in coordination, she more than made up for with crazy.  She was an escape artist and would love to be chased around the neighborhood and parkour through the house!
After just 4 weeks of private in-home training, she had a new lease on life.  Instead of taking off down the street every time the front door was opened, she now just stays on her cot.  Lulu still has her same loving and affectionate personality, but now channels her energy into running laps around the backyard pool instead of the neighborhood!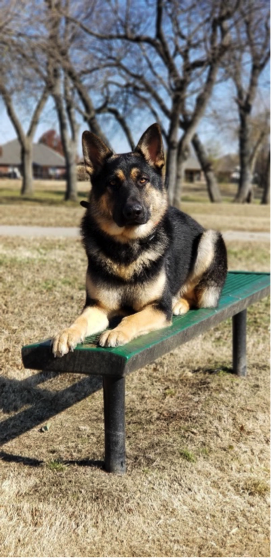 Adonis
Adonis, COMPLETELY UNRULY. The owner, Catrina, was at her wits end. There was never a moment when Adonis had all four feet on the ground. He was the provider of many a fat lip to anyone who dared enter his bubble. Completely unmanageable on and off leash. He played rough with both people and dogs alike.
After completing a rigorous 6-week bootcamp, Adonis, turned himself around. His attention fully at the task at hand, Adonis is becoming a model citizen. No longer the agent of chaos, he has been permitted a place on the couch to relax and cuddle.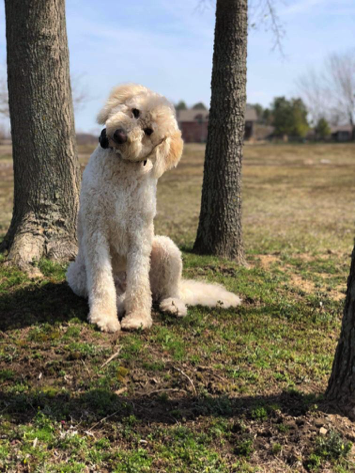 Salvy
Salvy the Goldendoodle, Destroyer of All Material Things. A sweet and lovable dog with a bit of a chewing problem. Salvy ruined thousands of dollars' worth of furniture and outdoor equipment. Salvy had a hard time sitting still and coming when called.
After 4 weeks in bootcamp, Salvy, has become a role model for doodles everywhere. Furniture has been saved from the jaws of doodledom. His owner, Michelle, enjoys his company now and no longer worries what she'll come home to.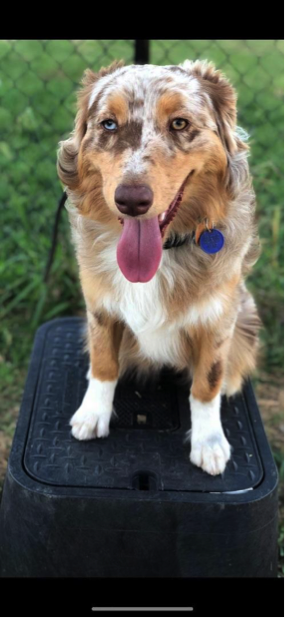 Scarlett
Scarlett was a lightning bolt with fur. A nonstop ball of energy that would do "zoomies" all day long. She loved to share her family's breakfast, helping herself to whatever they left on the counters. A favorite trick of hers was to take the owner's full hot cup of coffee off the table and run through out the house with it. If counter surfing was an Olympic sport, she would take the gold.
After 4 weeks of Bootcamp, Scarlett, was a brand-new pup. Her manners are impeccable. Countertops and coffee are understood to be off limits. Her lightning bolt energy is best served outside with plenty of play and exercise and the indoors are met with certain boundaries. She's become an overall , good girl.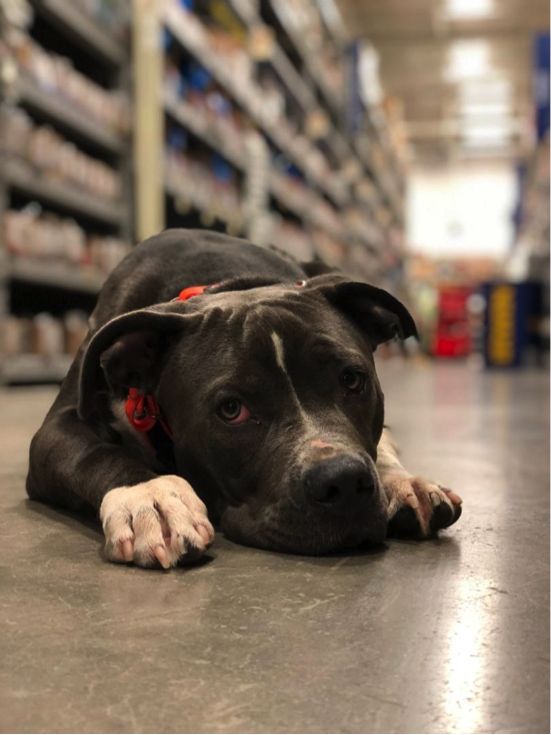 Snoop
A pit bull named, Snoop, was a freight train on a leash. Snoop was and is very good natured, very eager to please but had no idea what a leash meant or any understanding of boundaries. His size and strength made him nearly impossible to handle.
After 4 weeks at bootcamp Snoop heels like a champ even for the owner's young son! The owner, Meloni, was so confident in his behavior and what both they and snoop had learned that they were able to let him roam the office space at their family run business.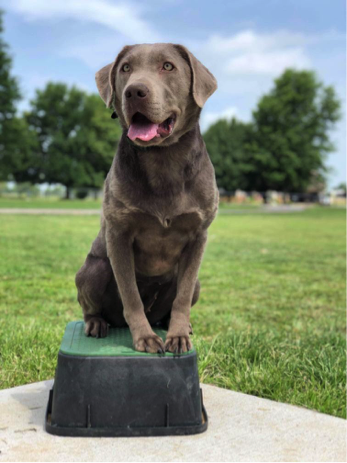 Winchester 
Winchester (Winnie) the lab was/ is a friendly and loveable dog, but the meaning of personal space was completely lost on her. The owner's, Kevin and Michelle, were hoping for a lovable, polite inside dog they could share with friends and family. What they got was a dog they had to tie to the coffee table to prevent her from assaulting guests with her overly affectionate ways. Pulling on a leash was a must for her and bolting out the front door was a fun adventure.
After 3 weeks of bootcamp training, Winnie, was a pro. No more jumping, no more bolting out the door and best of all she could off leash heel like a champ!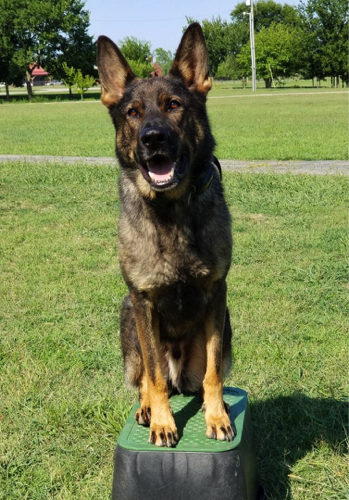 Coop
Coop, "The Terror of Tenkiller". A giant German Shepard that loved his family, but that's about all he loved. He was very protective of his family and his property. His favorite past times included:
Running visitors up trees.
Biting the daughter's boyfriend.
Flattening ATV tires, with his teeth, while it's moving.
After 4 vigorous weeks of Bootcamp training, Coop, turned over a new leaf. No longer a terror, Coop made amends with the daughter's boyfriend by letting him pet him for the first time. He no longer deflates ATV tires and he loves greeting visitors to their home.
Talk With a Trainer Today!