TYLER is awesome. Ollie loves him and learned so much!

Donna Boyle
22:50 23 Oct 20
Tyler helped us train both of our dogs who were a handful, he was amazing at explaining what to do and showing us as well. Moose and Anouke are more attentive now with commands and are more suitable to take out to public. They still need some work but, for what we paid, it was a steal! Thank you Tyler!

Austin Ridder
17:46 21 Oct 20
We have a rescue dog, Jubal (Pointer/Lab mix). He is a very sweet dog but had issues with being impulsive, jumping up stranger terrified and hard to handle while walking or someone coming to the door Jubal did not know. We called Tip Top K9 to see if we could get him some help more manners so to speak. We met with Adam and listened to an over view of the program if Jubal went to Boot Camp for 3-4 weeks. It is costly but so much better than giving the dog away to be rescued again :( Jubal went there 09/14 to 10/09. He came home yesterday. He is a much more relaxed dog and is doing well with all the commands learned at Boot Camp. He only started to jump up 3 times during initial coming home and caught himself. I think Tyler was trainer that came with him (forgive me if I did not hear his name right) The trainer was great! And Jubal came home a A- student. He is excited to be home but relearning rules of home but with an E-collar this time. We are pleased with the collar and Jubal remains his sweet self. There has been a 100% improvement. We will continue to reinforce what he has learned. Very Pleased!!! :)

Linda Gentry
17:12 10 Oct 20
Adam was amazing with our dog Charlie! Before training Charlie listened only when he felt like it, walked us, and jumped on everyone. He would trip people, on his one track mind of obtaining whatever critter ran by and would not come when called. He participated in bite play even when advised not to. After training Charlie is a very well behaved dog who is a pleasure to be around. Adam was patient but persistent leading to great results!

Samuel Myers
21:08 05 Oct 20
Great experience all around.

Sally Hare
00:32 04 Oct 20
We would highly recommend tip top for anyone looking to train your dog! We were very impressed with our results!!

Matthew Wood
17:03 03 Oct 20
We have a 5 year old Rotty with major Alpha Male issuesat home with 3 other dogs. Tip Top Owasso was highly recommended and we just finished our 8 lesson with him and he is a different dog completely. I call, he comes. I say sit, he sits. The wife and I are in total awe of the response from this teaiming. Thank You Tip Top K9 Owasso.

Creasy is our 7 month old Great Day. He is a big boy and needed help to walk on a leash without pulling. He will only get bigger and we need him to have good manners. We are so please with the training and care that Tip Top K9 gave Creasy. We would recommend them to anyone.

Carman West
23:14 27 Sep 20
They did an amazing job!!! They took care of my dog and she did so well! She was a completely different dog when she came home!

Chris Jones
16:57 27 Sep 20
We are SO happy with our results so far. We have a much more calm relaxed dog! We can't wait to see where she goes from here. We plan to consider having our other dogs be trained by them as well!

susannekoconnor
16:56 27 Sep 20
Excellent experience with Adam at Tip Top K9. He worked wonders with our chocolate lab! Highly recommended!

Kimberly Brogan
22:56 23 Sep 20
Best place to take your pit bulls.

Bill Wright
17:37 21 Sep 20
We have two 8 mth old border collies who preferred to listen to each other than us. By the end of their first lesson they were respectfully sat on their boxes and not moving. After completing the 6 week course we now have 2 well behaved, responsive puppies who are well on their way to becoming the kind of dog anyone would want. Responsive, listening to commands, walking to heel and no longer chasing the riding lawn mower.We highly recommend Owasso Tip top K9.

Sian Potrzuski
02:50 19 Sep 20
Before I worked with Tip Top K-9, my Mini Schnauzer would tangle me up in his leash while walking. Now he heals, sits & stays on command!

benexe gacha
15:04 17 Sep 20
my 1 year old labradoodle completed the one on one lessons. He is a very hyper and reactive dog and the lessons have done wonders. Definitely recommend for any dog training needs!

Ashley Pitts
15:12 05 Sep 20
Reggie, our 8 month old Australian Mountain Doodle, needed help that our work schedules weren't supporting. The methodology Tip Top uses was new to us and though we were hesitant we jumped in. The training has been so great for him and us! We now feel like we have the family member we hoped for when we brought him home.

Vince Gallagher
01:50 02 Sep 20
My 5 yr old German Shepherd attacked someone and was somewhat uncontrollable. I was not able to take him for walks and this was our last hope. Adam, Brandon and Jeremy gave me a new dog! We now go for a walk every day and im confident nobody will be bitten and I dont have to keep a death grip on the leash!

Stephanie Lord
16:29 30 Aug 20
Ollie our 6 month Aussiedoodle just finished boot camp. We were having issues with jumping on guests, chewing objects, not responding to us. Brandon brought Ollie home and went through all the commands and worked with us until we felt comfortable. We are very pleased with Ollie's training and behavior since coming home! Thank you Tip Top K9 Owasso! We have a trained puppy now.

erin smart
23:26 22 Aug 20
Adam was our trainer and he was fantastic! We have a young German shepherd puppy that's still less than a year old and he was in need of some training. Tip top is definitely worth the money. And we loved how flexible they are with scheduling. Our German shepherd is doing very well and is doing sit place and heel very well. Definitely recommend 100%!!!

Aaron Lightbody
22:00 21 Aug 20
We have 2 females, one a boxer and one a mixed breed lab/German Shepard, both 2 years old. We have had problems with them fighting and are hoping to get it under control. We have really enjoyed working with Brandon in trying to achieve this goal. He is great with our dogs and very knowledgeable. He is also very accommodating with schedules. We are still working on things at home, but with Brandon's help they are really improving. They have come a long ways from the beginning. We will be continuing to do some group lessons. I would highly recommend TipTop K9 in Owasso!

Lori Wedel
01:12 20 Aug 20
Brandon did a wonderful job helping us get our dogs aggression under control. We have a hyper 1 year old pembroke welsh corgi that is much easier to control after our lessons that we had with tip top k9!

Heidi Orpin
23:36 19 Aug 20
We have a 1 year old beagle mix who was always in your face and chewing on our kids toys. Now he is able to sit, let you pet him without jumping in your face and enjoy time outside with the family without running away or chewing on the toys. We had a great experience with Tip Top Owasso!

curtis Whalen
16:13 14 Aug 20
Brandon was amazing! Very professional and super helpful! I have a 1 1/2 year old border collie who I rescued. She was abused and has severe anxiety and he was a miracle worker in helping her to overcome her fears and improve her social skills! WORTH EVERY PENNY!!

Lauren Wolters
19:29 13 Aug 20
Had a great experience, would definitely recommend!

Dana Woller
23:56 08 Aug 20
Worked with Brandon. He did an excellent job training us. Which allowed us to train are puppy sadie. We needed more work than are pup and Brandon was great to work with. Sadie is on the road to being a well trained dog. Can't wait to see her future come into being.

Dan Markham
21:30 05 Aug 20
The entire process was very professional and the results are outstanding. We first met with the trainer for the initial consultation, then we decided on the boot camp option. We had a wait a few weeks until a spot came available, then the trainer came and picked up our 50 lb eight month old standard poodle (Lizzie) for boot camp. For about a month Lizzie trained for several hours during the day and slept in a kennel in a climate-controlled room at night. Each week we received an email that contained Lizzie's report card, then we were contacted to arrange for our scheduled a drop off time. We did not see her while she was at boot camp, so it was a happy reunion for everyone. This time two trainers came. One trainer worked Lizzie while the other trainer explained how the e-collar worked. They showed us how to use the transmitter then went through some reps with us and Lizzie, such as the "Come", "Sit" and "Heel" commands. The drop off lasted about two hours.We have only had her home for two days, but so far we're all doing very well. We plan to attend the weekly group training sessions that are included at no additional charge. Overall this has been an exceptional experience. We highly recommend Tip Top K9 to anyone looking for a "tip top" training experience.

Squeegee Squad Tulsa
17:23 05 Aug 20
Worked with our crazy schedules and were always very informative. They like what they do and it shows. Very thankful.

Jason Tippel
23:26 30 Jul 20
Zoe knew no commands at all when started training at 8 months old. With the private training Zoe has accomplished a lot. I am very pleased with the work Jeremy and Brandon has done with Zoe. I highly recommend Tiptopk9.

cathy vick
18:19 05 Jul 20
They offer great training sessions and availability! They make their schedule around yours so it is very convenient for busy people. They also offer a great price when you train two dogs at the same time I got one of them half off. I'd recommend it if you are looking for any kind of dog training.

Brandon Vick
18:11 05 Jul 20
Jeremy was phenomenal. Best dog trainer I have ever experienced, even with a stubborn husky! 🐺

Our young husky, Cerberus, had issues with food aggression and not listening to commands. Jeremy helped us and over the course of only three weeks our husky now sits, places, heels, and is not aggressive with food. Training with them was one of the best decisions we could make for ourselves and our dog.

Cheyanne Olson
15:55 29 Jun 20
Jeremy did an outstanding job training US! As first time dog owners, we didn't, but Jeremy has helped us feel so much more at ease and optimistic about having a well behaved dog. We look forward to the lifetime group classes!

Sara Ledford
14:15 29 Jun 20
Great trainers! Did everything we expected and then more with our coonhound!

Michael Johnson
23:01 25 Jun 20
Jeremy explains things thoroughly and makes the learning process comfortable and understandable. very professional and helpful. i am very pleased with the progress i have witnessed in such a short amount of time. if you want guaranteed results choose TIP TOP K9

triple u lab
18:11 23 Jun 20
Our 6 month old Jack Russel would lash out with aggressive behavior when he encountered other dogs, humans, and the occasional small child. With the help of TipTop K9 JoJo is now very well mannered and well behaved. These guys even helped us to train him to ride on a golf cart while we have our family outings at the golf course.

Gregg Harder
12:39 13 Jun 20
My first Jack Russel passed away in November. A month later my family decided to add a 6 month old Jack Russel to our clan. He was very much scared of all dogs, humans and the occasional child. He would lash out with aggression. With the help of TipTop K9 JoJo is a well behaved well mannered little guy. I highly recommend you give these guys a shout!

Jayla Harder
12:25 13 Jun 20
Jeremy was the brave soul to take on the task of my 8 year old pitty mix (who's a really good dog to start) and my one year old CRAZY pitty mix. I got the classes really just for the puppy, but decided to see if old dogs could still learn new tricks and he learned a ton.In just 6 at home lessons (and homework between) my 2 boys went from spastic jumping on people when they walked in the door to just being excited by them and placing away from the people on command. No more worrying about them running out the door when it opens. Dog aggression is at about a 2-3 when it was a 8-9. (Fence barking and freaking out, not any true fights). They both have a little ways to go, the puppy more so, but Jeremy gave them such a great foundation that I actually look forward to working with them Each day. So excited about the lifetime group sessions to keep getting more instructions.The last benefit I'll mention is how much happier they both seem by having some more structure and discipline. It slows their brain down to where they can think and look to me for direction.I cannot recommend Jeremy and TipTop K9 enough. Amazing and worth every penny.

mimi randolph
03:12 13 Jun 20
Our baby is an 8 month old Pit-lab mix, 75 lbs we rescued. He is very sweet but with his size he needed manners so he wouldn't hurt someone trying to play.Jeremy trained not only Bullet, but us too!We have been very pleased with how quickly our dog learned.I would highly recommend Tip Top K9.

Robin Smith
23:17 11 Jun 20
At our Owasso dog training location you will find professional dog trainers who truly live to give dogs a better quality of life.
The owner and head trainer of this location is a native Oklahoman.  Adam has been involved in pit bull rescue and rehabilitation for over 15 years and is used to dealing with aggressive dogs.
"Our team and location has been one of the top ranked dog trainers in the state of Oklahoma for the last few years and we are more than capable of dealing with all types of dogs!  From super aggressive to super cuddly I'm pretty sure we can help you out. If you are wondering if Tip Top K9 Owasso is for you then give us a call today.  Wether your dog is killing chickens or pottying in the house or jumping on your little ones we can help."
The Owasso, Oklahoma location serves all the surrounding area's dog training needs including Claremore, Bartlesville, Collinsville, and Verdigris.  We come out to your house and work your dog there so if your wondering stop wondering and give us a call on our local line 918-404-5985.
Owasso Dog Training Out And About:
Recent Owasso dog training success stories: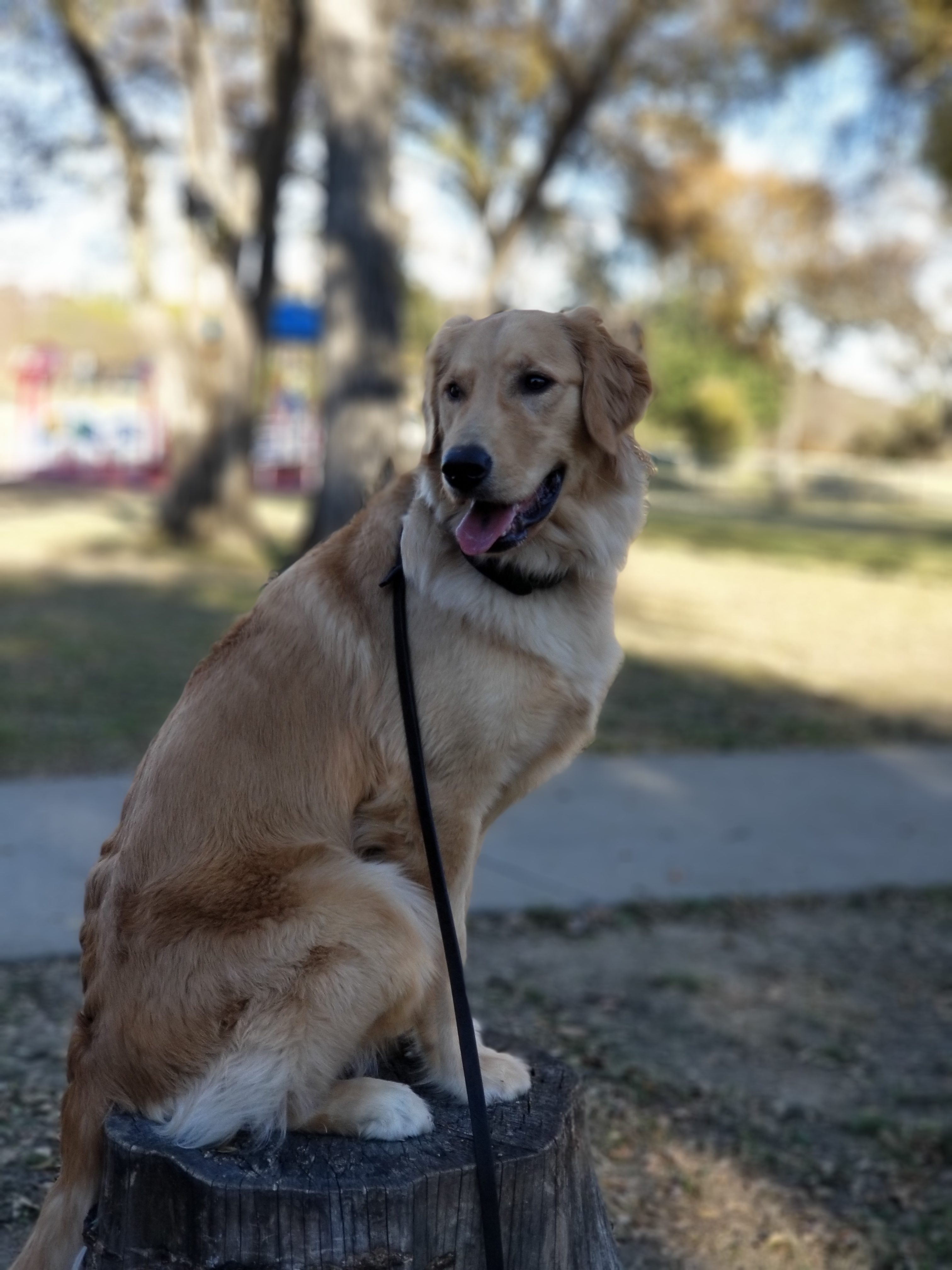 Bella the Golden Retriever
Bella was an out of control golden retriever puppy who couldn't wait to climb you then pull you down the street.  Her heart was in the right place, but she was definitely a handful.  Because of her bad habits her owners Mike and Nicole couldn't really take Bella for a walk or anywhere else for that matter!
After 4 weeks of Bootcamp, her life has drastically changed for the better.  Now instead of running to and jumping all over new people, she sits at your feet and waits for love to come to her.  No need to worry about pulling on the leash either, Bella is now 100% off leash!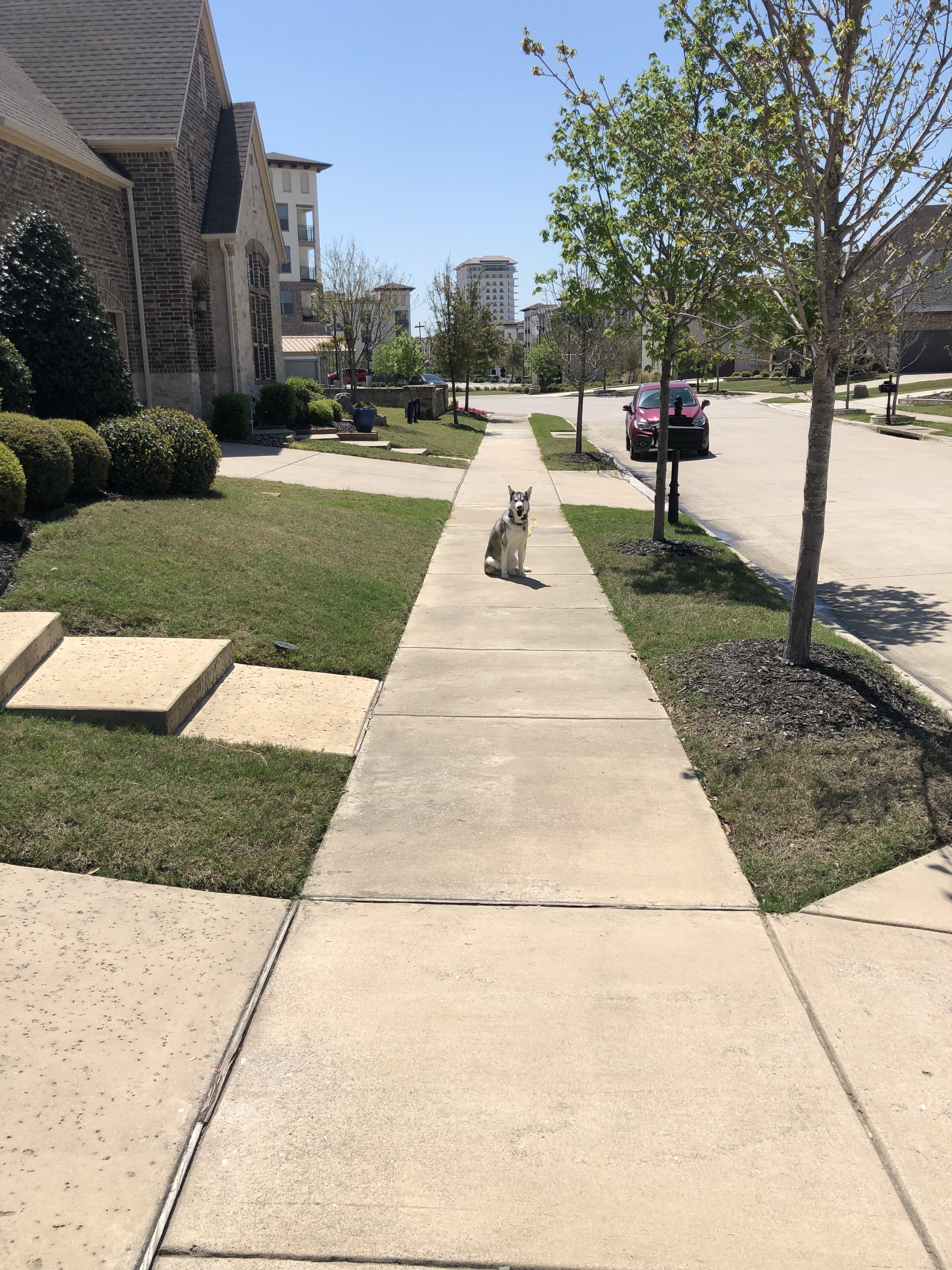 Lucy the Husky!
Lucy was just a small town pup trying to make it in the big city.  Her favorite hobbies were helping herself to the family dinner and long walks around the park pretending she was a sled dog. She hated car rides and listening to anyone who was talking to her. 
Now after 6 weeks of training, she has pulled herself together and is a model citizen.  She still loves walks around the park, but takes a relaxed stroll instead of sprinting to the end of the leash.  She no longer tries to sneak food from the counter when your back is turned, and can instead stay on her bed and watch dinner being made from the living room.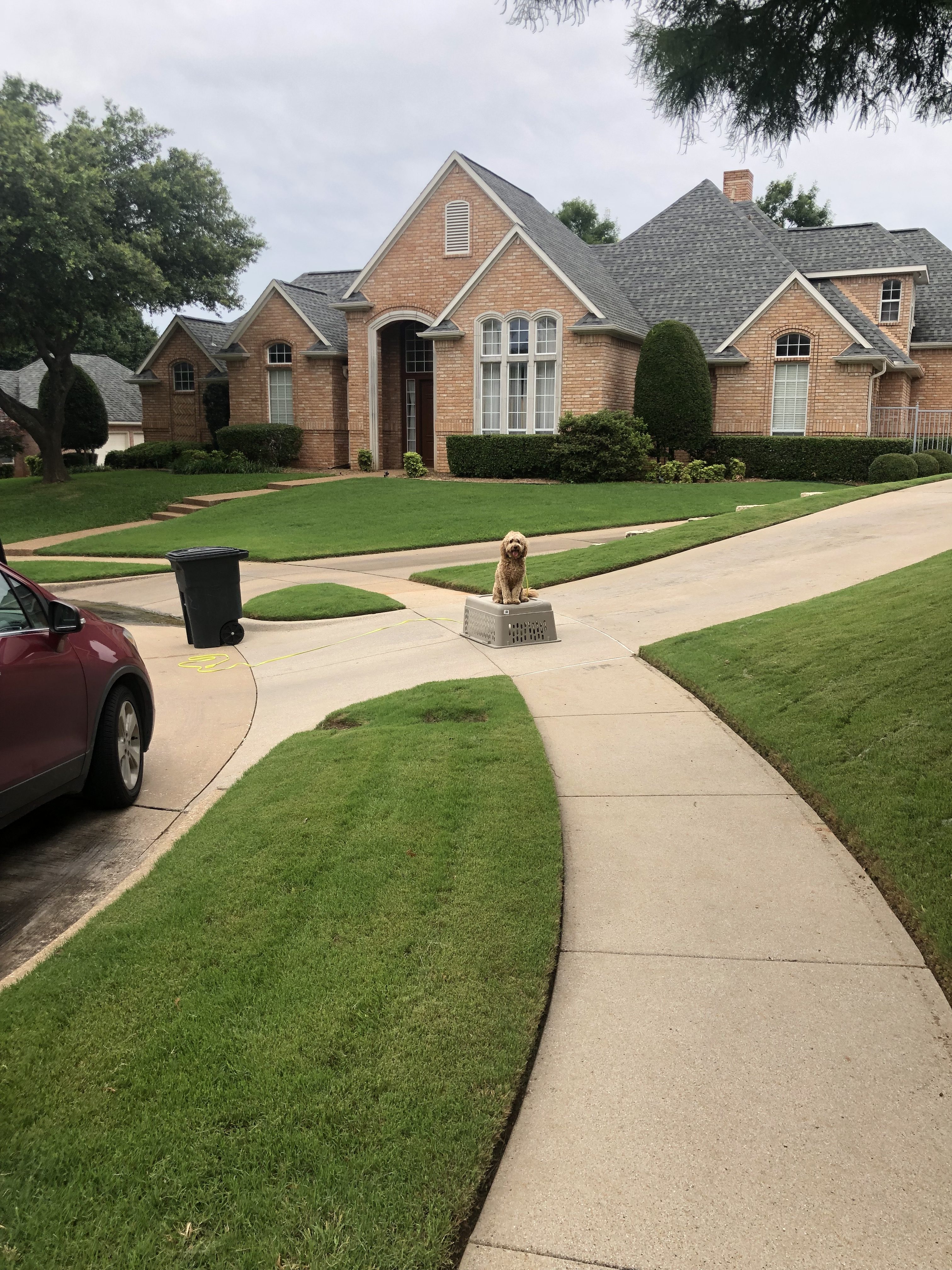 Lulu the Doodle!
Lulu was just your everyday Doodle puppy.  What she lacked in coordination, she more than made up for with crazy.  She was an escape artist and would love to be chased around the neighborhood and parkour through the house!
After just 4 weeks of private in-home training, she had a new lease on life.  Instead of taking off down the street every time the front door was opened, she now just stays on her cot.  Lulu still has her same loving and affectionate personality, but now channels her energy into running laps around the backyard pool instead of the neighborhood!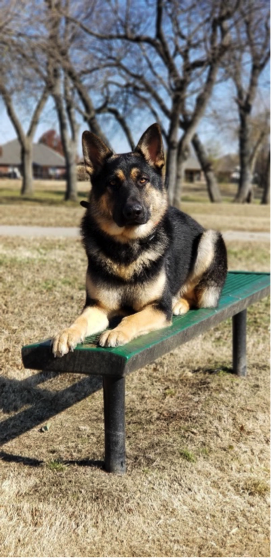 Adonis
Adonis, COMPLETELY UNRULY. The owner, Catrina, was at her wits end. There was never a moment when Adonis had all four feet on the ground. He was the provider of many a fat lip to anyone who dared enter his bubble. Completely unmanageable on and off leash. He played rough with both people and dogs alike.
After completing a rigorous 6-week bootcamp, Adonis, turned himself around. His attention fully at the task at hand, Adonis is becoming a model citizen. No longer the agent of chaos, he has been permitted a place on the couch to relax and cuddle.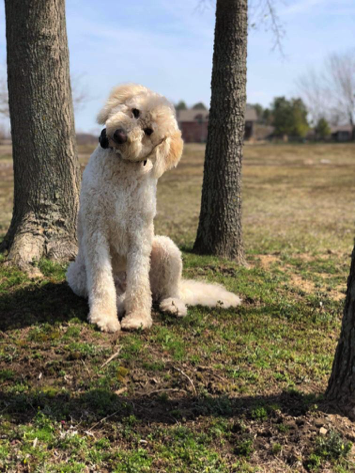 Salvy
Salvy the Goldendoodle, Destroyer of All Material Things. A sweet and lovable dog with a bit of a chewing problem. Salvy ruined thousands of dollars' worth of furniture and outdoor equipment. Salvy had a hard time sitting still and coming when called.
After 4 weeks in bootcamp, Salvy, has become a role model for doodles everywhere. Furniture has been saved from the jaws of doodledom. His owner, Michelle, enjoys his company now and no longer worries what she'll come home to.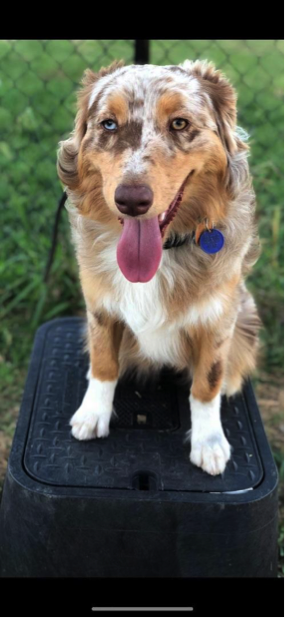 Scarlett
Scarlett was a lightning bolt with fur. A nonstop ball of energy that would do "zoomies" all day long. She loved to share her family's breakfast, helping herself to whatever they left on the counters. A favorite trick of hers was to take the owner's full hot cup of coffee off the table and run through out the house with it. If counter surfing was an Olympic sport, she would take the gold.
After 4 weeks of Bootcamp, Scarlett, was a brand-new pup. Her manners are impeccable. Countertops and coffee are understood to be off limits. Her lightning bolt energy is best served outside with plenty of play and exercise and the indoors are met with certain boundaries. She's become an overall , good girl.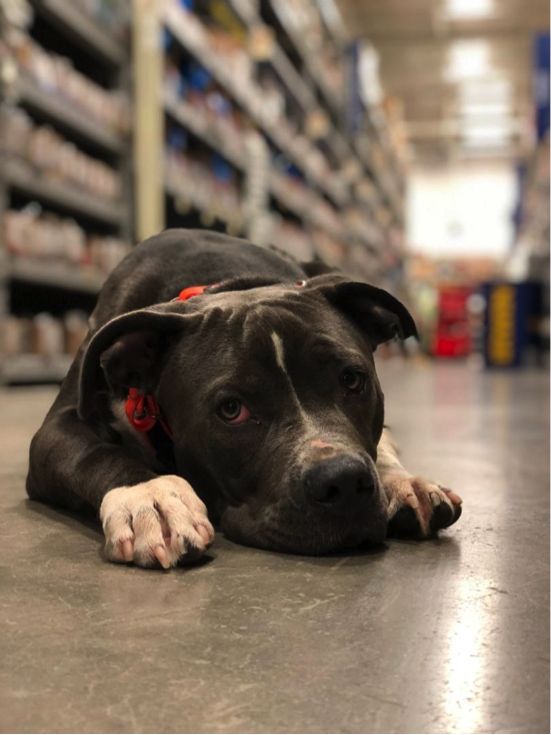 Snoop
A pit bull named, Snoop, was a freight train on a leash. Snoop was and is very good natured, very eager to please but had no idea what a leash meant or any understanding of boundaries. His size and strength made him nearly impossible to handle.
After 4 weeks at bootcamp Snoop heels like a champ even for the owner's young son! The owner, Meloni, was so confident in his behavior and what both they and snoop had learned that they were able to let him roam the office space at their family run business.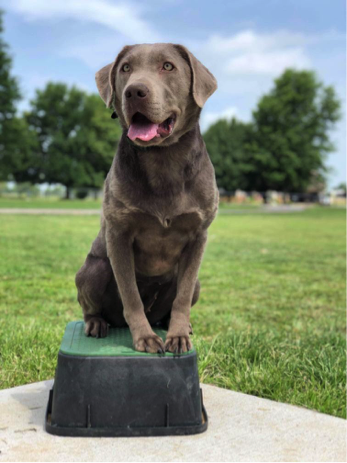 Winchester 
Winchester (Winnie) the lab was/ is a friendly and loveable dog, but the meaning of personal space was completely lost on her. The owner's, Kevin and Michelle, were hoping for a lovable, polite inside dog they could share with friends and family. What they got was a dog they had to tie to the coffee table to prevent her from assaulting guests with her overly affectionate ways. Pulling on a leash was a must for her and bolting out the front door was a fun adventure.
After 3 weeks of bootcamp training, Winnie, was a pro. No more jumping, no more bolting out the door and best of all she could off leash heel like a champ!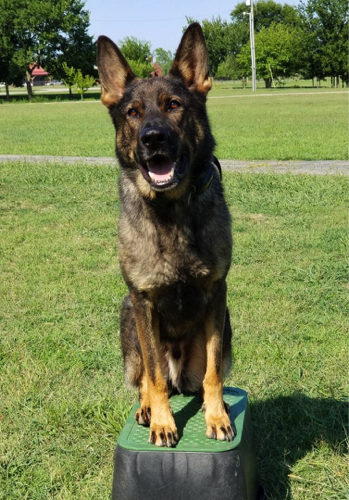 Coop
Coop, "The Terror of Tenkiller". A giant German Shepard that loved his family, but that's about all he loved. He was very protective of his family and his property. His favorite past times included:
Running visitors up trees.
Biting the daughter's boyfriend.
Flattening ATV tires, with his teeth, while it's moving.
After 4 vigorous weeks of Bootcamp training, Coop, turned over a new leaf. No longer a terror, Coop made amends with the daughter's boyfriend by letting him pet him for the first time. He no longer deflates ATV tires and he loves greeting visitors to their home.
Talk With a Trainer Today!