Tip Top K9 – Carrollton, TX
Our Yorkie mix was just trained by the experts at tiptopk9 Arkansas! She did amazing and she did well with the training. She came home looking well taken care of and happy. We couldn't be more pleased with our trainer Sara and her team!!!

Very great team that trained our dog. You definitely get what you pay for!

Our Mini Aussie is doing awesome! We had a great time

We just got our one year old Chocolate Lab, Millie, back from 4 weeks with Tip Top K9, and she's made SO much progress! She has so much more confidence in herself and listens better than I ever could have imagined. We're so happy with our experience and highly recommend Tip Top K9!

Just picked up our dog Korben and couldn't be happier!

Very dependable and helpful. Milo does as he is told.

We just finished our Quick Fix training sessions - Jax did great, mainly because he got along with our great trainer, Sara!

Our mini Aussie just finished her boot camp and we are very pleased! We loved the updates that they sent us and looked forward to them every week. They did a fantastic job with her and she is amazing! She came home happy and well taken care of, and I would recommend tiptopk9 Arkansas to everyone!!!!

Got our dog as a stray that walked up to our door. He was very skittish, and took a long time to get a collar on him. After trying different local trainers, I got a hold of Tip Top. Major has since done a complete 180 after going through doggy boot camp. I couldn't be happier with his transformation. I highly recommend the trainers And this company.

Tip top has been great! You can tell that they love what they do. They put you at ease and really work with you and your dog. My dog is still a pup, and they have helped on his behavior even at this stage.

So supportive, excellent follow up, great results!

Training here was the best decision I've ever made! Before, I couldn't take my dog out in public because of how anxious she was around people, and I couldn't trust her around other dogs at all because of aggression. Now that her training is complete she's so much better! Her aggression is now manageable and I don't have to worry. Not only is she well behaved, but she is so much happier and healthier. I take her with me everywhere now!

We really enjoyed the training

They did an amazing job training my Australian Shepherd! I got thorough updates on her progress. She came back home a different dog. I was very surprised when she came home after bootcamp.

Our dog Journey loves Tip Top K9 Arkansas. We can't wait to continue her training with them!

They trained my dog SO well in just 5 weeks. Their training methods are amazing and I will forever trust Tip Top K9!

We couldn't be happier with Tip Top K9. Our dog was treated very well and she is such a well trained girl now. Thanks!!

They trainer my German Sheppard and I am no longer worried about taking her out. My husband and I both have mobility issues and no we can control her. And she longer jumps on my 98 years old grams

Very pleased with Tip Top K9 Fort Smith would recommend them to anyone.

Amazing job and we feel they change our dog from become apart from us because his past behavior. Now I am confident my family have a piece of mind the dog will play with the kids and no worries about safety issues. Thanks Tip Top K9 team.

I did the quick fix with Denver - he did an awesome job in training me how to train my dog. Would highly recommend - do not hesitate.Ian BullockFort smith

Our American Bully just came back from Boot Camp and we are SO ecstatic about his transformation! Tip Top K9 did an awesome job at training him, he came back knowing so much! He no longer jumps on people, or pulls on the leash! We can't wait to take him out in public and not worry about him pulling towards anyone or anything he sees! Bring your dogs here, I highly recommend them! We love all of their trainers!

Awesome attention to owners and our dogs, especially to make sure we understand the steps!

Tip Top K9 has done an absolutely amazing job with your our fur baby Jake! We highly recommend them to anyone looking for a caring environment to help train their pup.

Everyone was so helpful and kind to our Sophia. They have made our time with her much more enjoyable.

I had a really good experience with Tip Top K9. My dog did the boot camp training and has learned so much. I'm excited to continue doing the group class trainings.

Very pleased with how well our Dog Lily has been trained by these kind, pet loving trainers and highly recommend their services

Excelente Servicio. Cada viernes los updates eran excelentes. Y la induccion cuando la entregaron en casa fue muy explication. Muy recomendado. Buena calidad....

Tip Top K9 is amazing. I don't even recognize my dog. Before, he was very dog reactive and aggressive. I couldn't even have him in the same general area as other dogs without him reacting. Today he sat with another dog, in my house, side by side and he was calm and collected. Highly recommend!

My dog Nira is still the same fun girl, but more obedient.

I am very pleased with the results of my dog Bella's training at Tip Top Boot Camp. Sara did a awesome job of going through all of the commands and what was effective was having me repeatedly doing the commands and all the actions such as heeling. I'm anxious to follow through and visit the group training at the Veterans Park.

I watched calahoula Bella today after her training. And i was so impressed with how how nuch she has learned. Can't wait to babysit with her and show her off.

They provide top of the line training, and make it easy to get your pup to be the best they can be! My great dane puppy started at 16 weeks and is so perfectly well behaved that he will hopefully even become a therapy dog! The commands were easy to learn and practice. I felt like they always were going to make sure we both felt comfortable and understood how to do and practice every command. Their guarantees helped me make the commitment and it is 1000% worth it! Especially the lifetime group classes, we can't wait to start!

Amazing with you forever friends! Highly recommend 👌

They helped my great dane to listen to my command and listen to us as before he barely listen and was to hyper with other dogs

I can't thank Tip Top K9 enough for making our dachshund the smartest boy ever! We are forever grateful!

We have had a great experience with Tip Top K9! We can seem the improvements with our 2 wild dogs and can't wait to have them more obedient. The staff is very patient and we greatly enjoy working with them!

Oh my goodness! It's even better now that we're home. She's not trying to "mouth" me anymore and is so much calmer! Derrick, Sam, and their team did an excellent job. Still loving but so much calmer.

Howdy! Tip Top K9 is Awesome!! In just 3 weeks my dog whent from aggressive barking at passerby an nipping at people's legs who got to close to me. To waiting paitently and quietly when conversing with someone..weather in a public space or a private residential.. I am very pleased with the results Tip Top K9 goes over everything .. just give them a shout and check them out! CHOW!

Before Boot Camp at Tip Top K9, Atlas was my "OK Dane". He was a little out of control, was becoming dog aggressive and just not listening to commands. Now he knows all of his commands, even ones I would've never expected and he has become the GREAT Dane he was always meant to be.

Very thorough, patient and easy to understand! A wonderful experience! Wish I could give more then five stars!

Staff/trainers at Tip Top K-9 in Fort Smith, are excellent trainers. Very patient with difficult - strong willed dogs, such as my Goldendoodle, Shelby. I identified the specific issues I wanted addressed and they worked with Shelby on them over the 4 weeks she was in their care. At the end they trained me how to continue to instill the training protocols and further her training. Shelby was a handful and I hope the tools I received this evening will help me to continue the training received, as well introduce further obedience and behavior modification, eventually leading to no longer needing the E-collar and giving a command once without having to repeat the command until release. It was unfortunate that Shelby could not stay in training longer. I appreciate all the knowledge the staff provided.Sincerely,Brenda Kachel

Tip Top K9 changed our lives!! Our pup Loch used to run away when we called him, he jumped all over people, and pulled us around our neighborhood. NOW, he is the best pup!! He walks on a leash with no trouble, he comes when called, and he doesn't jump!! A completely different dog less than a month later. If you're on the fence about signing up- it's worth your time and the investment for your dog and your family. Huge thank you to Miss Sara and Miss Sam!! They're the BEST!!!

Really great communication and the results speak for themselves!

Very professional and great with animals. As an boarding facility owner and veterinarian I would recommend. My Beau came from not able to do anything to sitting and staying on command!!! Yay!!

Carrollton Dog Training Out And About:
Some of our recent Happy Carrollton dog training cients: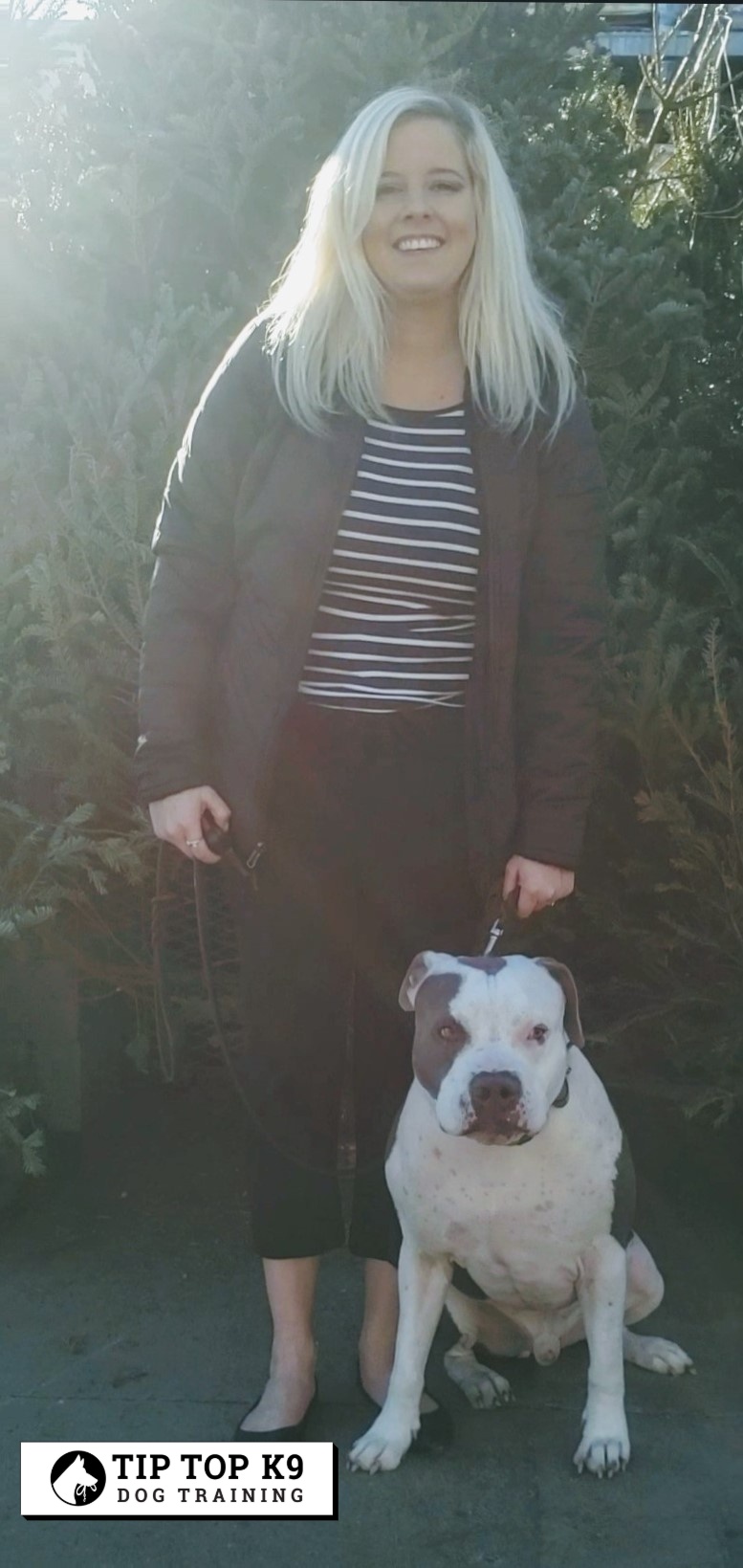 Bella the Golden Retriever
Bella was an out of control golden retriever puppy who couldn't wait to climb you then pull you down the street.  Her heart was in the right place, but she was definitely a handful.  Because of her bad habits her owners Mike and Nicole couldn't really take Bella for a walk or anywhere else for that matter!
After 4 weeks of Bootcamp, her life has drastically changed for the better.  Now instead of running to and jumping all over new people, she sits at your feet and waits for love to come to her.  No need to worry about pulling on the leash either, Bella is now 100% off leash!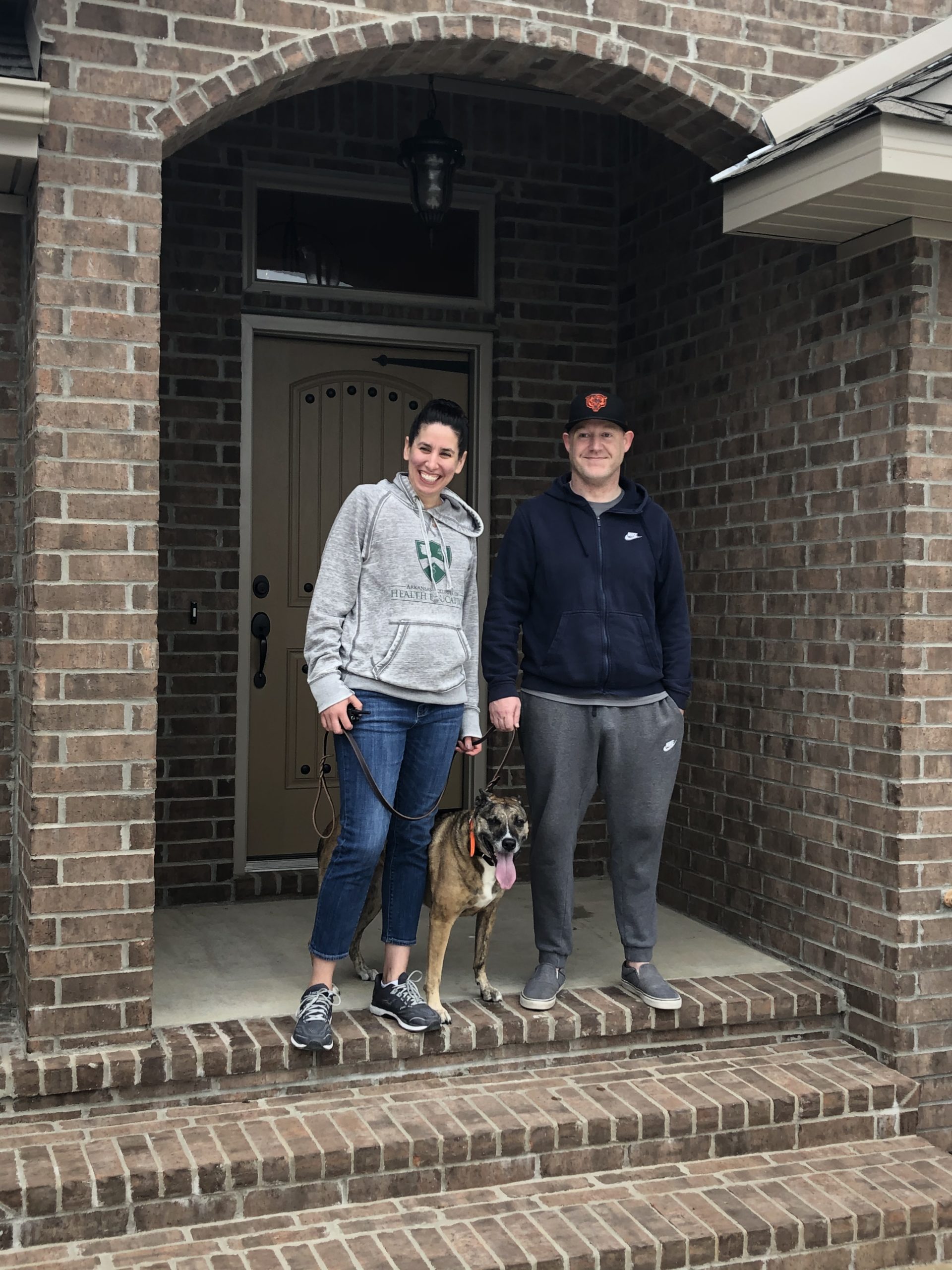 Lucy the Husky!
Lucy was just a small town pup trying to make it in the big city.  Her favorite hobbies were helping herself to the family dinner and long walks around the park pretending she was a sled dog. She hated car rides and listening to anyone who was talking to her. 
Now after 6 weeks of training, she has pulled herself together and is a model citizen.  She still loves walks around the park, but takes a relaxed stroll instead of sprinting to the end of the leash.  She no longer tries to sneak food from the counter when your back is turned, and can instead stay on her bed and watch dinner being made from the living room.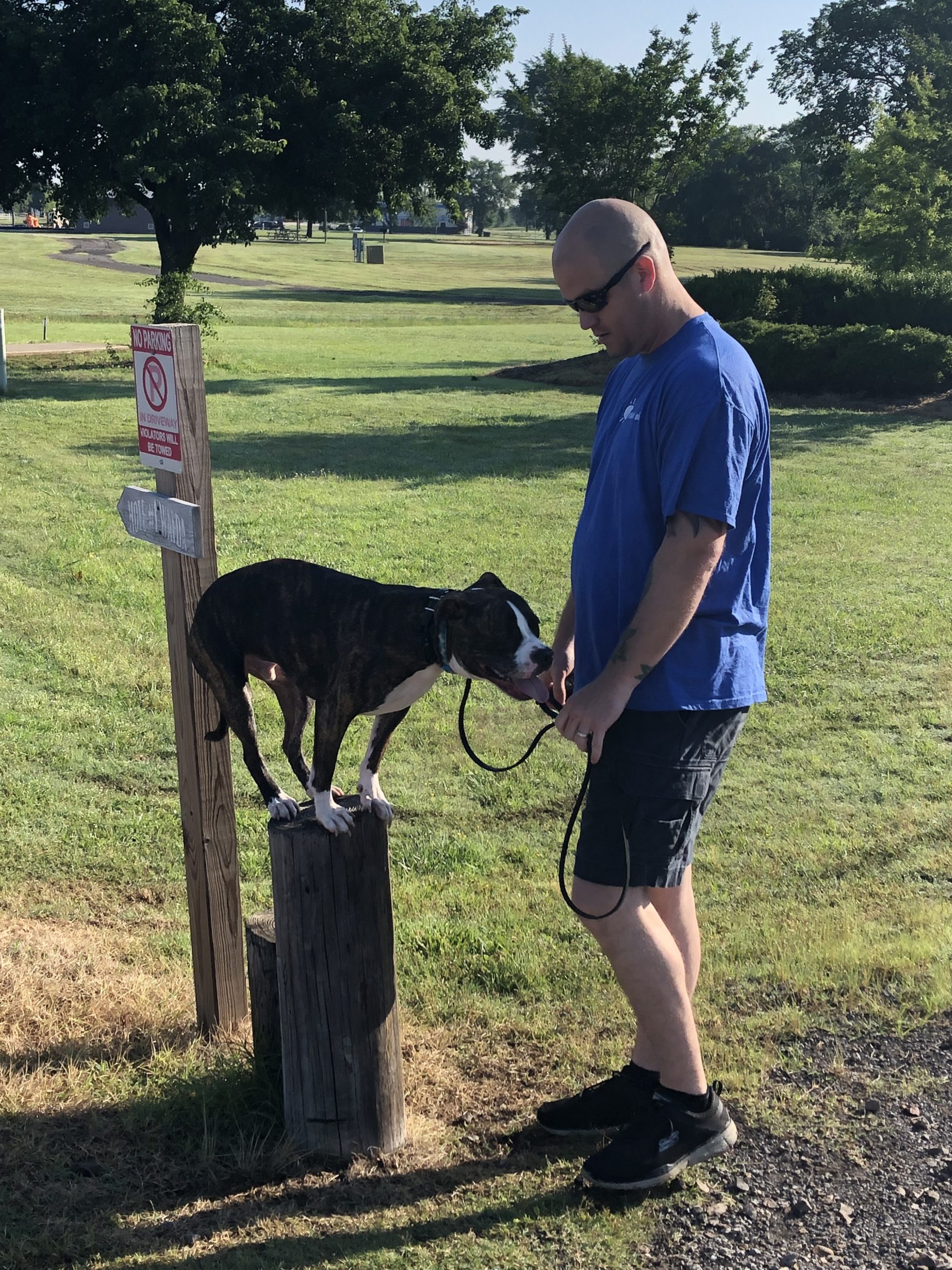 Lulu the Doodle!
Lulu was just your everyday Doodle puppy.  What she lacked in coordination, she more than made up for with crazy.  She was an escape artist and would love to be chased around the neighborhood and parkour through the house!
After just 4 weeks of private in-home training, she had a new lease on life.  Instead of taking off down the street every time the front door was opened, she now just stays on her cot.  Lulu still has her same loving and affectionate personality, but now channels her energy into running laps around the backyard pool instead of the neighborhood!
Talk With a Trainer Today!
DOG TRAINING BY PROFESSIONALS, NOT HOBBYIST!
Our Carrollton dog training team loves to see people get the very best out of their pack! We help people in the Carrollton / Lewisville area with all sorts of dog training issues from aggression and small dog syndrome, to stopping your puppy from constantly pulling on the leash. Whatever your dog training needs are our Carrollton location is here to help you out!
ABOUT OUR LOCATION:
At our Carrollton dog training location is full of dog trainers who are dog lovers that truly care about their clients results!
We love training dogs! We service clients all over the Carrollton / Lewisville area and even go all over Texas. We specialize in anxious dogs that need that soft touch. After rehabilitating anxious and aggressive dogs a major priority in our Carrollton location, we are truly obsessed with helping other people train their dogs. The most common dog training issues we see are running away, pulling, jumping and just a general lack of manners.
Your first lesson is just $1.00 and we will show you results on the spot with your dog or we will give you your $1.00 back!! Our location does a mixture of both in-home private lessons and doggie boot camps where your precious pup stays with us for 2-3 weeks and is fully trained by our trainers. Call us today at (469) 892-7111 and schedule your first lesson for only $1.00 and we will get you on the right path to enjoying your dog more!! Training your dog will literally make your pup so much more enjoyable to don't wait!
Cities we serve – Carrollton, Lewisville, Farmers Branch, Hebron, The Colony