Tip Top K9 – Southlake / Keller
We sent our puppy to the Tip Top K9 boarding program. When she left, she was aloof and stubborn. Now she's an attentive all star! We are so thankful for their training program, and I cannot recommend them enough!

Lissa Lenahan
23:04 20 Jun 21
Amazing staff! I'm a helicopter mom and one of the dog trainers was very responsive and texted back whenever I checked on him! They brought him home to us and did a training with us so he listened to us at home. Amazing results and will definitely board him here in the future because they love him so much!!!

alex Basden
00:57 19 Jun 21
Kat is amazing! Our rescue, Mr. Blue, had aggressive issues with people and other dogs and in just a few weeks he can greet people nicely and doesn't lunge and pull towards dogs any more! We now have all the tool to make sure he keeps up all the good work and becomes the perfectly behaved dog we know he can be.

Kim Jenkins
14:20 18 Jun 21
Kat transformed our "too much dog for us" rescue into a fabulous, fun, well-behaved family pet. We weren't sure we were going to be able to keep him after he bit me, but the training transformed our interaction and relationship, and we are getting along very well.

Donna Cobb
22:45 17 Jun 21
Our dog is greatly improved and pleasant to be around.

Great experience and professional experience with Boot camp training for our 1year Bullterrier. After 3 weeks with Tip Top K9 she made great progress. We are very happy with the results we are seeing so far. Excited to see how much more she can learn and improve with the skills they have taught her and us. Thank You Tip Top Team l!!

rberrios222
23:26 13 Jun 21
Very happy with today's free introductory session. Will return for additional training. Already seeing improvement in verbal commands with our dog.

Carol Josserand
20:07 12 Jun 21
Tip Top k9 helped our poodle actually listen to us! The instructors were great and super nice. We loved our experience!

Eunsung Lee
23:27 10 Jun 21
Absolutely amazing! Totally transformed our dogs and our quality of life! Kat and Adam are so professional'. Highly recommend!!!

Laurie Liszewski
00:51 08 Jun 21
Amazing trainers who listen and have a solution for our naught dogs!

Michelle Gutierrez
00:50 08 Jun 21
Kat was absolutely amazing! I recommend her to all of my family and friends.

Al Liszewski
00:49 08 Jun 21
Everything was SO great! Our dogs are all getting along great 😍

Alyssa Liszewski
00:48 08 Jun 21
Got our puppy here for training. They have been great at explaining training methods, have a good training facility to even practice with other dogs. They even offer free post-training group practice at the nearby dog parks, where you even have the opportunity to socialize with other dogs.Give these folks a try and you wouldn't be disappointed!!!

Jay Mohanraam
23:46 05 Jun 21
Awesome experience, now our sheppard is well trained and instructions and training are easy to follow. Will always recommend for everyone.

Michael Martinez
16:56 05 Jun 21
They taught my stubborn yorkipoo to finally obey many commands. We are so happy!

Pure Body, Mind, Soul
20:28 01 Jun 21
We are so happy with our results from our golden doodles 2 week boot camp! Her place is already looking amazing! We are so excited and can't wait for the follow up classes! Thanks for everything!

Chase Cauley
23:34 28 May 21
We are so happy with our results! Olive just came home from 2 weeks at boot camp and she is so well behaved! We are so excited and can't wait to join in on the refresher courses! Thank you so much Tip Top K9 Southlake!!!

Sadie Wright
23:31 28 May 21
We have a 3 year old Catahoula with a VERY challenging personality. She would not come to us when we called her after 3 years of trying and other training programs. This training really gave us back our sanity and lowered stress for us as well as our furbaby. She is on her way to the next level of training. Tyler was our trainer and we loved her. She is awesome. Our puppy adored her. We couldn't be happier. Thank you Tip Top K9

Anita Brown
23:35 20 May 21
Everyone was wonderful and our doggy is so smart now!!! Highly recommend Kat and Adam and everyone at tip top k9!

Stacey Simms
22:38 18 May 21
Amazing experience with training! I got my 8 month old golden retriever trained and had an excellent experience. Kat & Adam were so helpful and personable. I was nervous sending my dog to training but the calmed all my nerves and were very responsive every time I got in contact. Cannot recommend them enough!

Shaley Witt
22:37 18 May 21
Night and day for my dog after his training. Great results

Lester Robinson
22:42 16 May 21
Excellent experience. My dog learned immediately with their technique. I would recommend.

Rex & Beth Roe
15:26 15 May 21
Loved that they spent as much time as needed to work with my dog.

Amazing results with our Doberman puppy! Super responsive, communicative, and flexible. Would absolutely recommend without hesitation.

Sean McClure
18:09 12 May 21
Fantastic training! Our Doberman pup is such a great listener now!

Dallas Plates
18:09 12 May 21
Highly recommend Tip Top K9 southlake. Matilda is a 12 month old f1b goldendoodle. Adam helped us correct her incessant barking, leash walking, jumping on people, listening to basic commands, etc. We got more than we expected. She want from being the almost perfect pet, to the perfect pet!

Mary Youngmark
15:42 12 May 21
They are amazing! We have a 5 month old puppy that wouldn't listen to us. Now she heels, stays for 20 minutes, will come, and much more! They are great with the dogs! You can tell they are trained with love!

sandy barr
22:25 09 May 21
Had a great experience working with Tip Top K9 to fix some behavioral issues with our rescue, Nash. He's already made a lot of great progress after going through Bootcamp and we're excited to see how much progress he makes as we continue attending weekly group classes.

Erin Harklerode
01:24 08 May 21
Brought my young Aussie puppy here and he did fantastic! He accepted the training very quickly and they are very generous and flexible with scheduling. They also offer group classes for free so that's amazing. I loved the whole team they were all very kind and patient!

Savanna Anderson
20:57 07 May 21
I wasn't confident to walk my big dog around other dogs because he showed dog aggression. I now confident to take him out on walks.

Kristine Leathers
18:25 05 May 21
We started the training with our two 4-month old German Shepherds, and once the 3rd session hit it was obvious this was going to work. The money-back guarantee is what sold me at the beginning and their training is something I can keep with me forever. You are not just training your dog(s), you yourself are receiving a formal education and training that you will keep for a lifetime. The trainers are great will work with you as much as you need so that you really learn how to do the training and the experience has also brought me to have such a close bond with my dogs I feel this process has given me two family members.

Aaron Ross
23:22 04 May 21
Such a wonderful experience with this company! We trained our german shepherd puppies with them and noticed results just after the initial consultation! will recommend to all friends and family for sure!

Corinna Goforth
23:18 04 May 21
Awesome service! Highly recommend Tip top Southlake. I had a Husky that would dart after a squirrel and now have a husky that walks without a leash. Tiptop Met all of my expectations and some. While he was away they took care of my dog as if it were their own. They ran out of food and just went and got some more, they didn't just feed him what they had laying around. They also brought my Husky back bathed and winter coat brushed out. Truly a VIP service.

Joey Wischerman
20:25 01 May 21
Such a great experience! Everyone is extremely helpful and friendly !!!

Stephanie silva
15:55 01 May 21
Worth it. This is our third dog trainer. Our girl has improved and listens to us now. She's more confident around other people and comfortable in different environments.

Tip Top took great care of our Sherphard/Pyrenees pup! He came back so well behaved and I would recommend this to anyone who's looking to train their dog!

Jason Reynolds
00:25 17 Apr 21
Wow! This training has changed our dog in the best way possible. She went from uncontrollable to a focused, well-trained dog. They have packages for every need and they do not try to overcharge you or make you pay for something you don't need. Worth every penny! Shoutout to Kat, who was AMAZING! Patient, professional, and kind! Thank you!

HA EUN Wee
15:05 14 Apr 21
We had Kat help me train my crazy puppers and now she's a different doggie. Kat changed Zoes life as well as mine as a dog owner! 10/10 recommend and the office is very responsive with you, it was easy communicating via text.

Our trainer helped us get our 6 month old puppy's bad manners under control so that he stopped jumping up on everyone and stopped nipping our two little kids. She also worked with us on his food aggression, which has gotten much better and is almost resolved as we've been doing the techniques she taught us.

Cherie Miller, MS, LPC
19:16 10 Apr 21
At our Southlake dog training location you will find professional dog trainers with years of experience that know how to handle behavior issues as well as common obedience needs.
We love to help people with their dogs!  We serve dog training needs all over Southlake and Grapevine, Texas!  We specialize in spoiled rotten dogs that need more manners!  The most common problems we help our clients with are obedience issues such as coming when called, loose leash walking, and learning not to jump.
We do a mix of private in-home lessons as well as doggie boot camps where your baby lives with us for a few weeks (pampered of course) and gets 3-4 hours of training a day!  Then we come back and train mom and dad.  Not all dog trainers are the same!  Give us a call on our local line today 817-761-5037.
Hear what some of our Southlake dog training clients have to say about us:
"Tip Top K9 has helped me soooo much get better control over my husky."
"This has been the best training I have ever had and I have worked with 5 other trainers before with different dogs."
"We have seen great improvement in Cupid, she wasn't always responsive to come and other commands and we have seen a vast improvement.  The training makes owning Cupid a lot easier!
"Tip Top K9 took Banjo for 3 weeks and trained him up to be an absolutely amazing dog!  Now he is a brand new dog!
"Adam and his group did an outstanding job training Gypsy and it has been a very successful experience!"
" I have a dog that was very playful but highly disobedient and wouldn't obey commands.  After a few weeks at boot camp Charlie "Comes" "Stays" "Places" and "Heels" like a champ!  We appreciate Tip Top K9!"
Southlake Dog Training Out And About:
Some of our recent Southlake dog training success stories: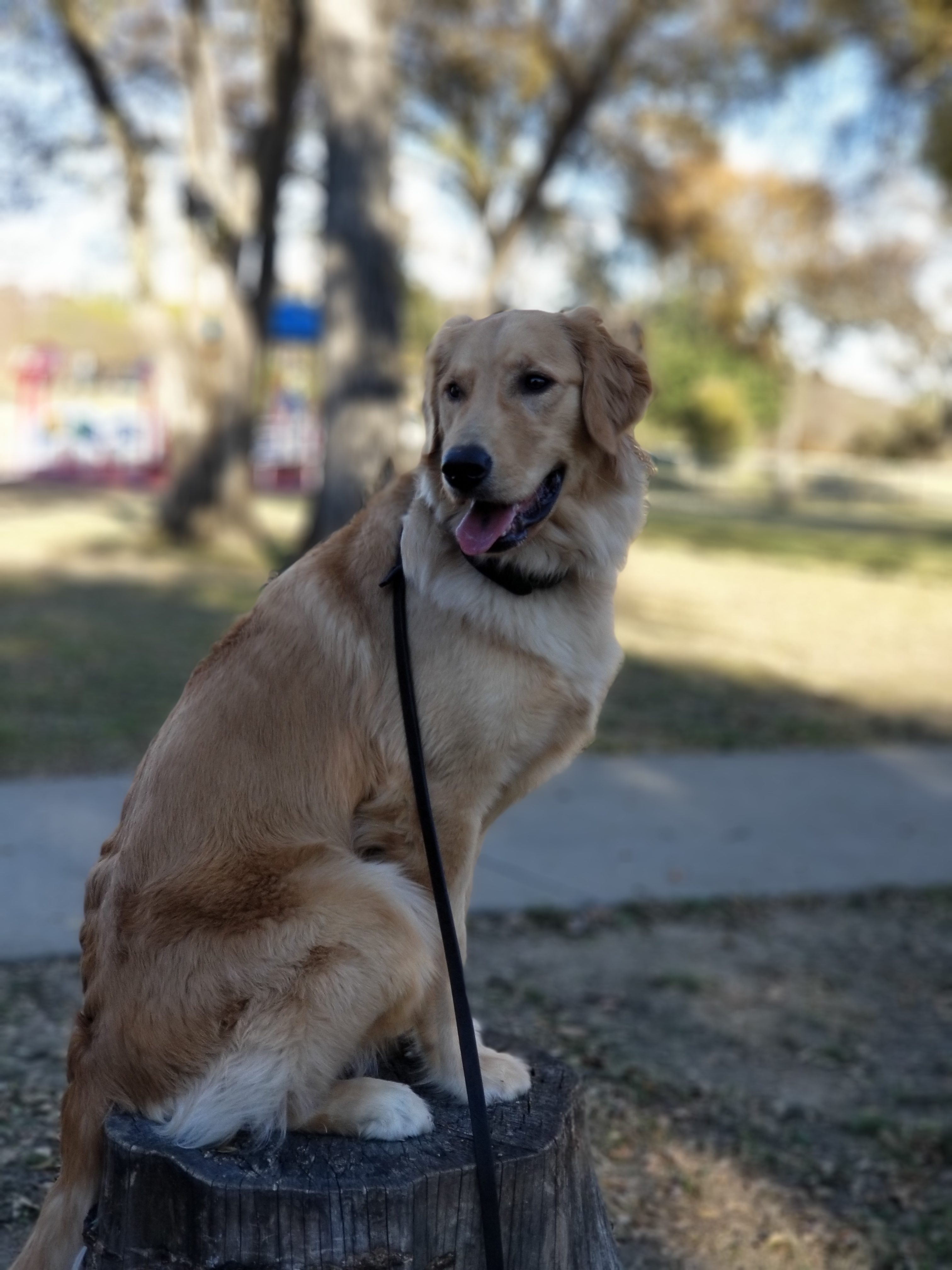 Bella the Golden Retriever
Bella was an out of control golden retriever puppy who couldn't wait to climb you then pull you down the street.  Her heart was in the right place, but she was definitely a handful.  Because of her bad habits her owners Mike and Nicole couldn't really take Bella for a walk or anywhere else for that matter!
After 4 weeks of Bootcamp, her life has drastically changed for the better.  Now instead of running to and jumping all over new people, she sits at your feet and waits for love to come to her.  No need to worry about pulling on the leash either, Bella is now 100% off leash!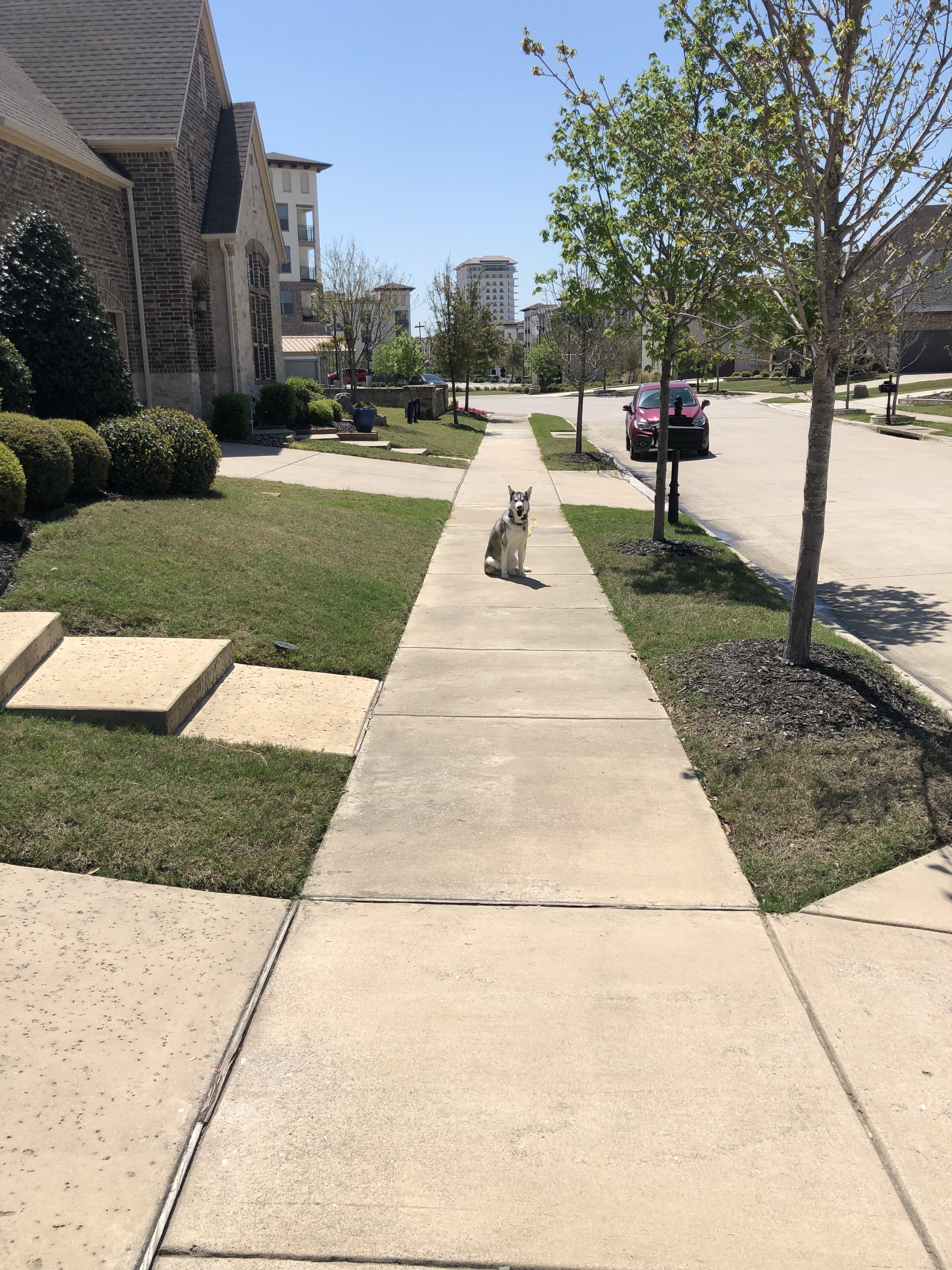 Lucy the Husky!
Lucy was just a small town pup trying to make it in the big city.  Her favorite hobbies were helping herself to the family dinner and long walks around the park pretending she was a sled dog. She hated car rides and listening to anyone who was talking to her. 
Now after 6 weeks of training, she has pulled herself together and is a model citizen.  She still loves walks around the park, but takes a relaxed stroll instead of sprinting to the end of the leash.  She no longer tries to sneak food from the counter when your back is turned, and can instead stay on her bed and watch dinner being made from the living room.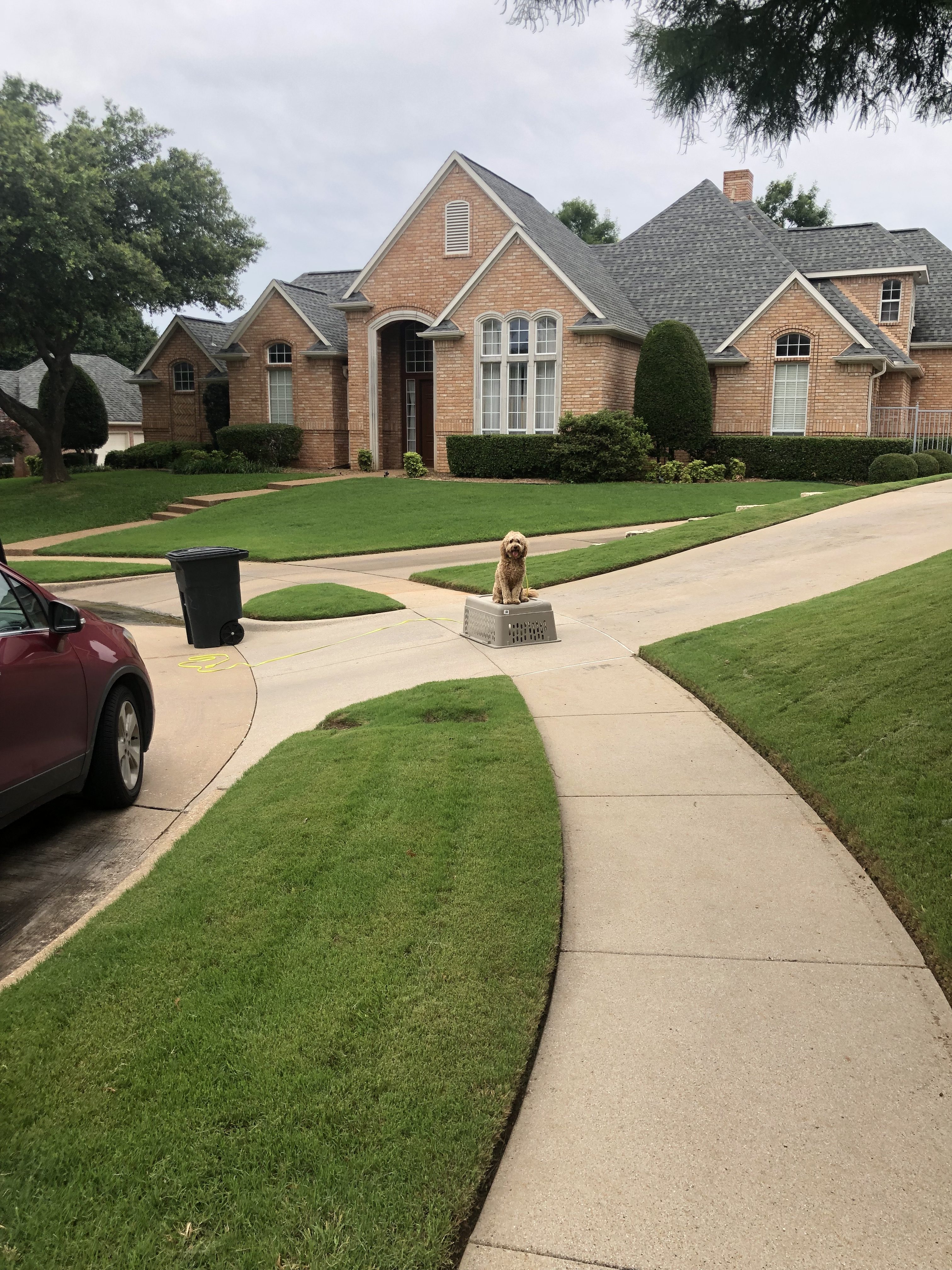 Lulu the Doodle!
Lulu was just your everyday Doodle puppy.  What she lacked in coordination, she more than made up for with crazy.  She was an escape artist and would love to be chased around the neighborhood and parkour through the house!
After just 4 weeks of private in-home training, she had a new lease on life.  Instead of taking off down the street every time the front door was opened, she now just stays on her cot.  Lulu still has her same loving and affectionate personality, but now channels her energy into running laps around the backyard pool instead of the neighborhood!
Talk With a Trainer Today!