Tip Top K9 – Southlake / Keller
Tyler made everything so easy and clear to understand. Such a calm, soothing way with the animals. Loved it!!!

Needed this so much! Lily, our Great Pyrenees/Lab Mix was a handful! Thanks to Tip Top K9, we have so much hope for a calm life. She's showing great progress and we are very happy.

Paige Hocker
20:50 06 Apr 21
I took my pup and she has been doing a great job!! The trainers are wonderful and kind. We are upgrading our package to include group classes because we love it so much! Definitely recommend.

Lucy Teems
18:16 06 Apr 21
Can't say enough good things about our experience with Tip Top K9. Our little pup, Rey, left slightly wild and came back an angel. I'm blown away by the transformation. They sent weekly updates with pictures and were super accommodating in scheduling Rey's welcome home party. We spent almost two hours going over everything she was taught and felt very confident implementing all the new commands and tricks our pup learned. Our investment was slightly over $2K but it was WELL worth it. Wouldn't hesitate doing it again!!!

Matt Cretzman
23:11 04 Apr 21
My little Oliver is a rescue and would get very aggressive when other dogs were near and incessantly barking when he would just hear other dogs bar (even in the distance) He was so stubborn that the training I used with my other dogs in the past had no impact on him. It got to the point it was too stressful to walk him because he was so obnoxious when we saw or heard other dogs. That's when I turned to TipTop for help. We had immediate success (after 1st lesson). and I was able to start walking him again. He is no longer aggressive when dogs are around and can be in the backyard without constantly barking at sounds of others dogs. Tyler did a great job with him and was so patient when he was being extremely stubborn. Thank you TipTop.

Jill Pigman
03:21 04 Apr 21
Worked with my 8 month old Maltipoo with severe separation anxiety, he's now the ideal puppy. 10/10 would recommend.

Zain Khurshid
18:21 03 Apr 21
Top outfit. From the time they came to evaluate to the time my dog was brought home was professional. They sent report cards and kept us informed. Could not be more happy. Worth every penny.

Kristy McFarland
19:15 28 Mar 21
I sent my very naughty 7 month old English setter for a 2 week board and stay and he came back a completely different dog! I never thought I would be able to walk him without him yanking my arm off and they managed to teach him heel and now we enjoy our walks together! Highly recommend!!!

Katlyn Donnell
17:22 21 Mar 21
I've only had the consultation so far but definitely impressed and already saw improvement! Can't wait to start the actual training!

Aaron Child
15:20 20 Mar 21
Adam and Kat and their team were terrific! We wanted our Labradoodle to be obedient and be a pleasure to be around for our family and guests. They came thru with flying colors and we couldn't be happier.

Todd Bockenfeld
22:30 16 Mar 21
Sent two of our dogs to their doggie boot camp and 2 weeks later they came back and knew so many commands. With three dogs and 2 kids we need well behaved dogs. We'll be doing a couple private lessons for our 3rd dog.

Geoff Kreiling
01:23 02 Mar 21
We are so grateful for doggy Boot Camp. It changed our crazy dogs from barking, chewing, and not being able to walk on a leash to well behaved doggies. We are so grateful and so glad this will make our lives so much easier!

Lauren Kreiling
01:19 02 Mar 21
We did the three private lessons and it was fantastic! The trainer had our lab Pup responding to commands and gave us weekly goals. She trained how to train our dog!

benjamin kavanagh
03:06 28 Feb 21
Our trainer, Taylor was great. She helped our 4 month old Goldendoodle, Jaxx, through all of her basics and was able to progress to some advanced training. Training was easily transferable to all members of the family. Jaxx is a very good well mannered pup. Thanks for helping Jaxx get on the right track.

Tommy Gregg
19:49 26 Feb 21
Fantastic experience.. Thank you Kat and Adam!

Brian Jones
00:01 24 Feb 21
Tip Top K9 transformed our dogs in just a few weeks. Amazing results for discipline, commands and walking on leash. Can't wait to attend group classes to refresh current skills and learn new ones!

Charl Lombard
22:34 16 Feb 21
Tip TopK9 is hands down the BEST! Our 90 pound baby came home and now walks on a loose leash beautifully. They addressed and corrected all of our concerns, from chewing, jumping, place, stay, etc. Worth every penny.

Stefanie Bashore
23:21 13 Feb 21
Our little Sven was being so bad. We called Tip Top K9 and they came showed up a few thing that started everything off and then we sent him to training for 3 weeks and he came back a new man! Listens to commands and is much better.Thank you Tip Top K9

Brian Baier
22:58 12 Feb 21
Exceeded all expectations, Mayer is truly a different, better version of himself. Recommend to everyone for your fur babies!

Alex Mayes
22:18 06 Feb 21
Sent our puppy into bootcamp and had a stellar experience :)

Sahil Khoja
18:26 06 Feb 21
Super great dog training! Helped our puppy with eating, loose-leash walking and more.

Sarah Khoja
18:25 06 Feb 21
We sent our dog to the problem solver boot camp and it was great!

I had a great experience working with Tip Top K9, the trainers were really helpful and provide a full high quality service. 10/10 recommend!

Sameer Khoja
18:23 06 Feb 21
We brought our 1 year old Doberman, Rocky, in for one on one training and in 6 lessons he is a completely different dog. I can now walk him on a leash without fear of his incessant barking and pulling me down the street towards other dogs or people. The training was wonderful and since it's not treat based, I am confident that he will (and does) follow commands when I give them. I am ecstatic at how far he has come in such a short amount of time. I would highly recommend them and their training methods. We are definitely Tip Top customers for life.

Austin Taylor
18:37 05 Feb 21
Tyler's instructions were clear and kind. She undoubtedly cared for the success of Peggy who has become so much calmer and willing to please after just three classes.

Andrew Nagel
20:15 30 Jan 21
Tip Top K9 did a wonderful job with our mini golden doodle! He went to boot camp for 2 weeks and came back with so many manners! Communication was awesome and we highly recommend them.

Megan Buetow
00:11 26 Jan 21
Our dog came back great! Really excited we did this.

Trent Clark
00:11 26 Jan 21
We hired Tip Top K9 for our unruly German shepherd puppy and Adam helped us tremendously!! She is now well trained and able to heal, walk on her leash, stay in place and obey several commands. Thank you, Adam, for helping us gain "control" of our dog. 🙂

Cindy Harris
23:12 25 Jan 21
We loved our experience! Maisy has such good manners now and has come out of her shell :) We're so thankful for Tip Top K9!

Rebecca Nguyen
23:58 24 Jan 21
Absolutely life changing! My mini schnauzer has shown shown so much more progression in socializing over a few weeks than the years I had him. I 100% recommend Tip Top K9 for any dog with any issues!

I love the training! Gizmo is so much more well behaved. I'm so appreciative, thank you!

Malaina Herrington
17:03 16 Jan 21
I took my pit bull that I had adopted from the shelter and they did an amazing job welcoming & training her. Tyler, Sam and Adam were very friendly people to work with and I am happy with how they handled my puppy's training! Thank you

Denise Estrada
22:46 09 Jan 21
Amazing business!!! Lovely trainer and very responsible!!!!

Gail Leyko
21:01 09 Jan 21
Best dog training in Texas!!!! Loved this business so much. Our dog Stella has changed to a whole new pup!!! Defintley recommend.

Zoey Leyko
21:00 09 Jan 21
Tyler was terrific with our 2 huskies! Huskies are bred to pull and while it wasn't a big deal when they were puppies, at one year old and each over 60 pounds...their strength and combined weight was getting dangerous to take them on walks as they wanted to pull constantly and chase squirrels, birds, rabbits whatever they encountered, pulling at passing dogs and people too. What a difference when you can walk them without being pulled or them trying to chase squirrels!! Thanks, Tyler great job!

Petra Dean
01:09 09 Jan 21
Tip Top of South Lake is great. Bullet is a changed man! He's an older dog but learned new tricks. We are looking forward to continuing his training at home. Thank you Adam and Sam for the dog and people training.- Chris T.

Christopher Tovar
23:37 07 Jan 21
My aussie has been doing amazing after just a couple months with them and they make you feel really comfortable being with them as well!

Alexis Ramirez
21:56 05 Jan 21
At our Southlake dog training location you will find professional dog trainers with years of experience that know how to handle behavior issues as well as common obedience needs.
We love to help people with their dogs!  We serve dog training needs all over Southlake and Grapevine, Texas!  We specialize in spoiled rotten dogs that need more manners!  The most common problems we help our clients with are obedience issues such as coming when called, loose leash walking, and learning not to jump.
We do a mix of private in-home lessons as well as doggie boot camps where your baby lives with us for a few weeks (pampered of course) and gets 3-4 hours of training a day!  Then we come back and train mom and dad.  Not all dog trainers are the same!  Give us a call on our local line today 817-761-5037.
Hear what some of our Southlake dog training clients have to say about us:
"Tip Top K9 has helped me soooo much get better control over my husky."
"This has been the best training I have ever had and I have worked with 5 other trainers before with different dogs."
"We have seen great improvement in Cupid, she wasn't always responsive to come and other commands and we have seen a vast improvement.  The training makes owning Cupid a lot easier!
"Tip Top K9 took Banjo for 3 weeks and trained him up to be an absolutely amazing dog!  Now he is a brand new dog!
"Adam and his group did an outstanding job training Gypsy and it has been a very successful experience!"
" I have a dog that was very playful but highly disobedient and wouldn't obey commands.  After a few weeks at boot camp Charlie "Comes" "Stays" "Places" and "Heels" like a champ!  We appreciate Tip Top K9!"
Southlake Dog Training Out And About:
Some of our recent Southlake dog training success stories: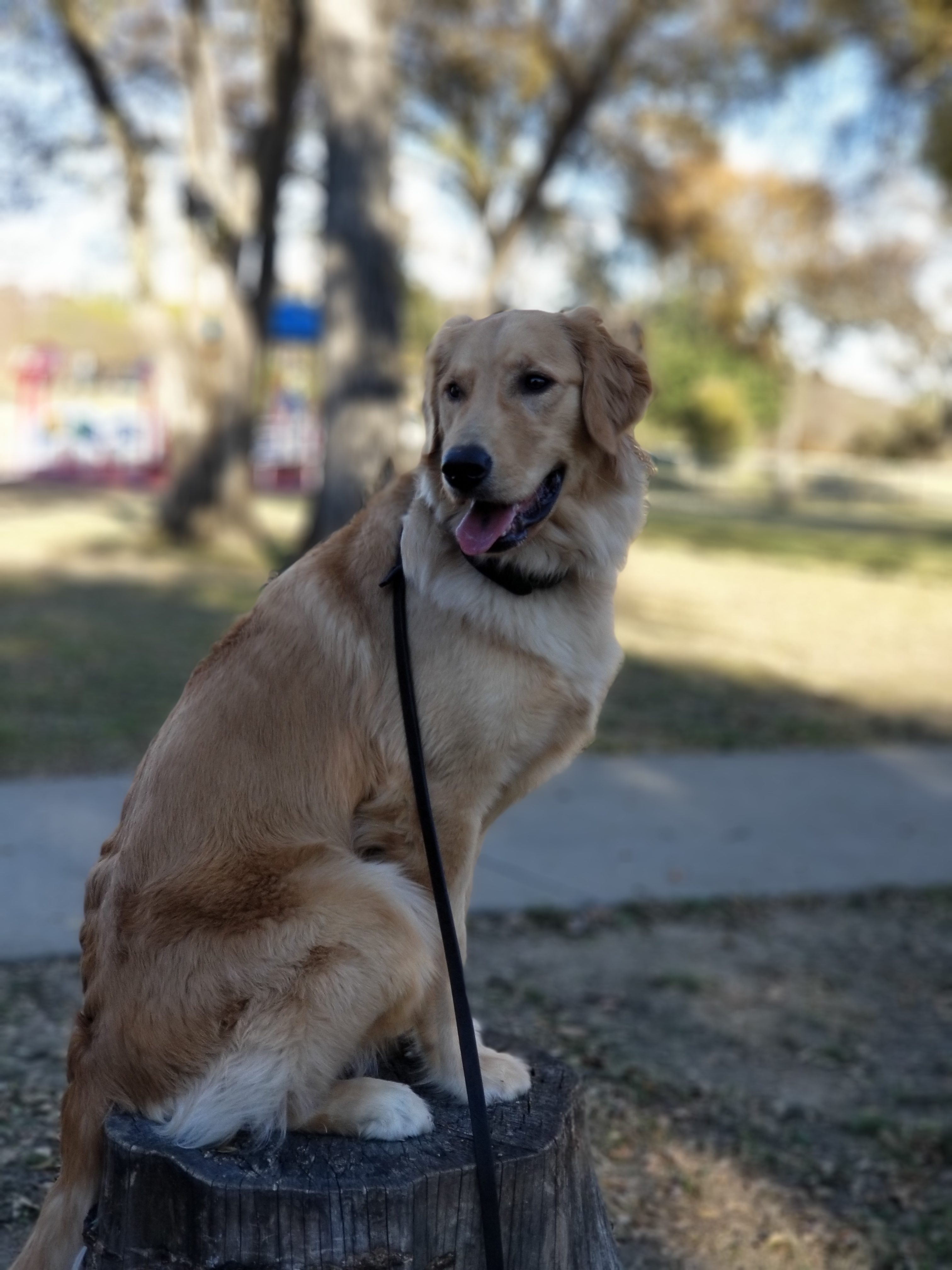 Bella the Golden Retriever
Bella was an out of control golden retriever puppy who couldn't wait to climb you then pull you down the street.  Her heart was in the right place, but she was definitely a handful.  Because of her bad habits her owners Mike and Nicole couldn't really take Bella for a walk or anywhere else for that matter!
After 4 weeks of Bootcamp, her life has drastically changed for the better.  Now instead of running to and jumping all over new people, she sits at your feet and waits for love to come to her.  No need to worry about pulling on the leash either, Bella is now 100% off leash!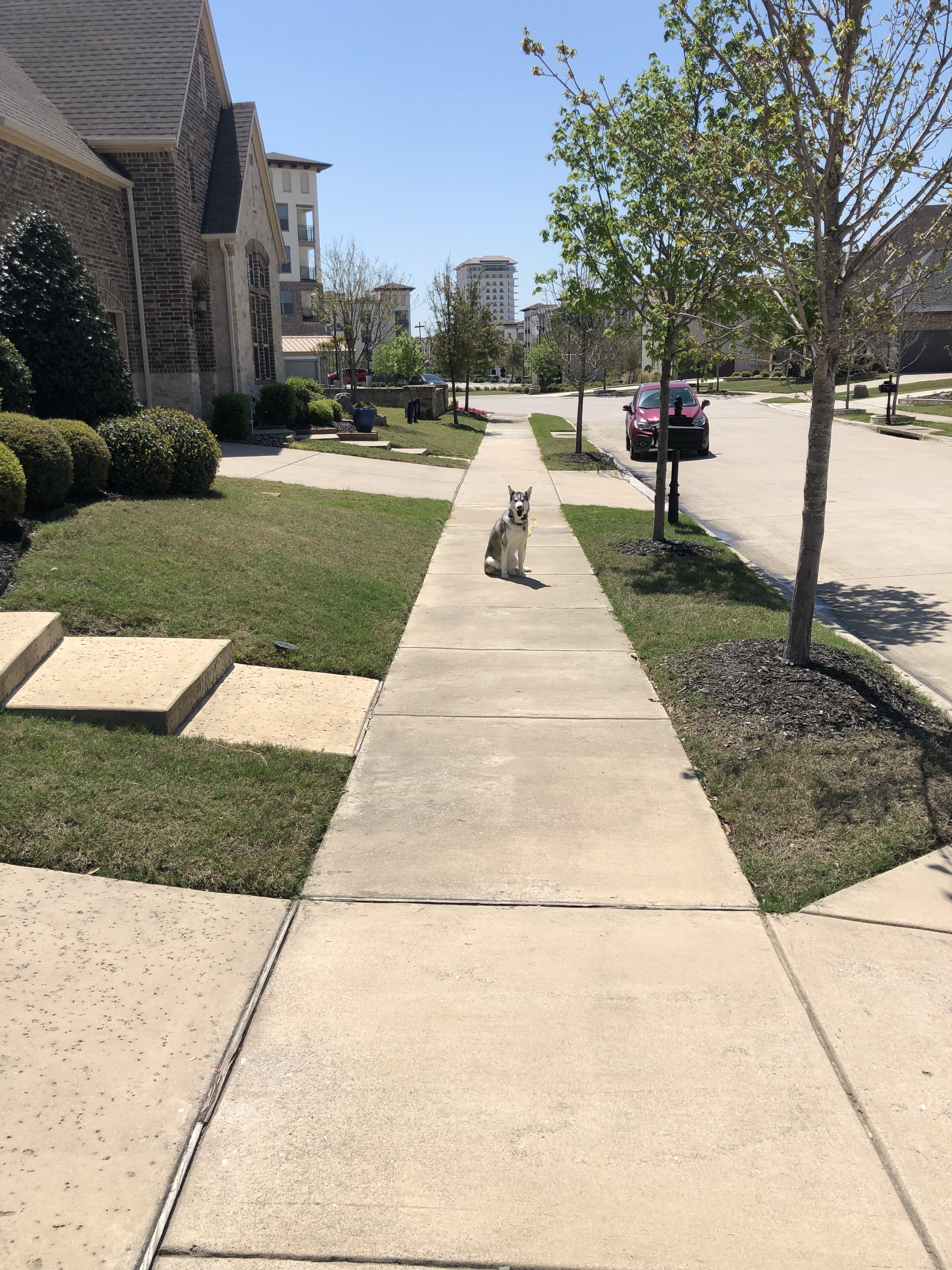 Lucy the Husky!
Lucy was just a small town pup trying to make it in the big city.  Her favorite hobbies were helping herself to the family dinner and long walks around the park pretending she was a sled dog. She hated car rides and listening to anyone who was talking to her. 
Now after 6 weeks of training, she has pulled herself together and is a model citizen.  She still loves walks around the park, but takes a relaxed stroll instead of sprinting to the end of the leash.  She no longer tries to sneak food from the counter when your back is turned, and can instead stay on her bed and watch dinner being made from the living room.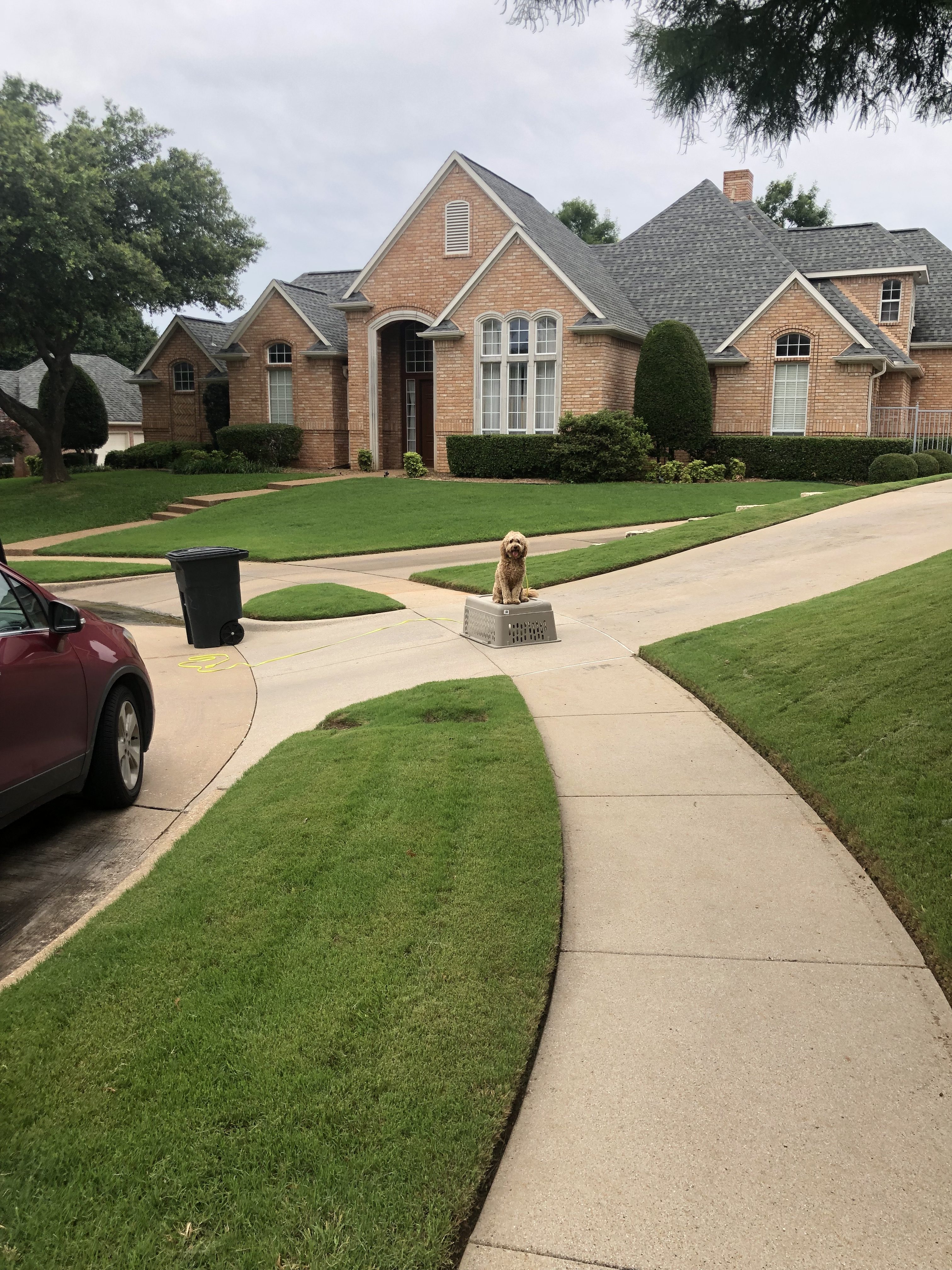 Lulu the Doodle!
Lulu was just your everyday Doodle puppy.  What she lacked in coordination, she more than made up for with crazy.  She was an escape artist and would love to be chased around the neighborhood and parkour through the house!
After just 4 weeks of private in-home training, she had a new lease on life.  Instead of taking off down the street every time the front door was opened, she now just stays on her cot.  Lulu still has her same loving and affectionate personality, but now channels her energy into running laps around the backyard pool instead of the neighborhood!
Talk With a Trainer Today!