Josh is AWESOME. I would highly recommend. The best investment. Our dog is completely different after just 6 lessons!

Robert Gudgell
20:54 19 Jun 21
Josh Johnson .. hands down the best dog trainer . Our fur kids love him. I highly recommend him and there services the best in town .. thank you Josh

Rosemary Julander
21:45 12 Jun 21
Josh was good and very professional, this is the last dog training place we will ever need very awesome and they know their dog stuff in and out!

Chris Julander
21:41 12 Jun 21
Great class and great trainer!!!!

Mike Julander
21:40 12 Jun 21
Josh has been great! Our pups Zoey and Nala have learned so much from him, more importantly we did. I would highly recommend him if you have a pup that needs training! He is knowledgeable, friendly and loves dogs ❤️

Cindy Fisher
21:03 12 Jun 21
My dog, Moose, and I have had so much fun working one-on-one with Josh! Having Pete along as a play buddy when breaking or a distraction when training has been a huge plus. We accomplished all of our goals in our package. Having Moose off-leash when camping and hiking has made it more enjoyable for both of us. We are looking forward to future group classes as well! Highly highly recommend working with Josh!

Bethany Watson
18:57 12 Jun 21
Josh at Tip Top K9 Dog Training is a MIRACLE WORKER! We had a naughty English Bulldog that was 4 years old, we thought it was too late for training…. We did the 6 private lesson program and group classes for life, she was a new dog after the first lesson and has been the very best, sweetest dog ever since going through training! We ♥️ Tip Top K9 Dog Training! We are so happy we did the dog classes!

Jennifer Mayne, Realtor 801-718-2794
01:28 09 Jun 21
Would recommend josh as a trainer to anyone, well worth the time and money

Ryan Mayne
01:25 09 Jun 21
This boy got trained by tip top! Josh is seriously the best, he loves dogs, he's knowledgeable and always happy and friendly. Awesome dude and great company! Check them out!

Jeff T. Baker
20:17 05 Jun 21
Josh did a wonderful job training our dog. He was patient with him. The training is a good value because our dog is a different dog than before. Josh was professional and always explained the expectations of the training. Thanks Josh!

Bailynn Hardcastle
18:45 05 Jun 21
Josh was awesome! He trained us well :) . We are so happy with the results. Our dog is so much easier to interact with and take with us wherever we go. Great at place, come and stay. He is now also a champ.at heal.

Jeremy Meredith
17:53 05 Jun 21
We loved Josh as our dogs trainer! We learned so much and we are so happy we did this. Worth every penny.

Jodie Meredith
17:50 05 Jun 21
I'm so glad I found this training program! Our golden retriever has become more obedient to commands and leash walking. Definitely recommend!

Karol Penate
16:47 29 May 21
Josh, was really great with our golden retriever. He's very knowledgeable and friendly! We learned a great deal and our golden is so much well trained!

Debbie Penate
16:35 29 May 21
Amazing and fun!! Would highly recommend!!

Des Minton
17:18 25 May 21
Great training lessons and the customer service team is super cooperative!

Josh has done wonders for our dog. He was such a pill trying to come when we called him. Now he comes with ease and is the best dog our of the bunch. Fantastic work! Thank you!

Nancy Farnes
01:57 22 May 21
Josh was exactly what I needed for my dog. Within three lessons I could see a night and day difference. I would recommend him to anyone.

Craig Farnes
01:43 22 May 21
We have really enjoyed working with Josh. He has made a huge difference with our dog. Best investment I've made in the last year for sure!

Amber Partridge
22:36 21 May 21
Josh is very experienced in training dogs! My dogs had some major barking problems and would drag me along on their 'walks'. They've drastically improved with his training.Josh is personable, professional and a pleasure to work with. Thanks for helping me enjoy my dogs more!

Wendee Pease
21:51 18 May 21
I would highly recommend Tip Top K9. Josh suggested at home training options in the best interest of my dogs. He is definitely not in it for the money. He is very professional and is amazing with dogs.

We had an aggressive dog that I had a hard time even walking. She is a completely different dog. We went to the dog park with no issues and I am a better dog parent because of Josh. I cannot recommend highly enough. Thank you!

NaTasha Lleras
17:18 08 May 21
This service transformed our dogs and we couldn't be happier with the results!

CONNOR ZIERSE
23:08 07 May 21
We loved working with Tip Top k9 West Jordan! Always on time and our sessions were thorough! Our pups loved them too!

Megan Zierse
23:06 07 May 21
Josh was very professional and personal! He was very good at explaining things and making sure we did our "homework." Thanks from Rocco and the Hubbs family!

Courtney Hubbs
00:58 29 Apr 21
Josh is really a professional trainer. My puppy simba which is lab and shepherd mix is kind of intimidating, leash pulling and barking at people and other dogs. But as we go through our training classes day by day, we can see a lot of improvement in his behavior.Now he listens to all of our commands that we taught him during the training which is really helpful in our daily busy routine. I would really love to recommend Josh!!

Chandra Kommineni
17:37 10 Apr 21
Josh is really professional with our dog and as a first time pet owner Josh's training our dog really helped us to feel confident with our pup.Thank you Josh 😊

morampudi dheeraj
17:22 10 Apr 21
Josh is amazing - our puppy Luna and the family loved working with him. Highly recommend using Josh for your training - phenomenal

Stephen Byron
01:23 08 Apr 21
Josh helped us train our Blue Heeler (Pepper) and Boxer/Lab (Polly). They went from not getting along or listening to doing all commands. I would highly recommend Tip Top K9 and Josh. He has worked very well with both of them.

Angela Dignan
18:53 01 Apr 21
Josh was amazing with our dogs! We have learned so much and our dogs are now so well behaved and follow commands every time! I would recommend this service to anyone who needs help training their dog!

Matt Dignan
18:53 01 Apr 21
I was under so much stress trying to get my dog to be able to take out to the park, ride in the car, take on walks without my arm getting torn off and the barking to minimize. I saw this company and figured I had nothing to lose with the money back guarantee. It was worth every penny!!!

Logan McPherson
21:31 30 Mar 21
Josh did an amazing job with my two girls Bronx and Jeter. I couldn't be happier with the training that was provided. I would recommend him to anyone looking for training services.

Derek Green
20:51 30 Mar 21
Josh was excellent in training our puppy! Thanks so much!!

Renu Bakshi
18:48 29 Mar 21
Josh was very helpful with training our puppy. Our puppy is very receptive to everything we say and he is so well behaved! Josh is amazing!

Vinay Bandiatmakur
18:47 29 Mar 21
These guys are great! They trained my Golden Doodle and did a really good job! Had no idea she could listen so well! Well Worth it!

Boulder Bluffs
13:26 29 Mar 21
Josh was great with Maui Our almost 2 yr old cane corso. We found that our baby was not aggressive thanks to Josh.

Stephanie Welch
16:02 28 Mar 21
Josh is an excellent trainer who has helped us train our 7 month old Golden Retriever, Charlie. What I loved about the way he works is that he takes the time to build a relationship with your dog before beginning the training and the focus is on training the owners to properly handle their dog.I appreciated that in the beginning, his focus was on finding the right training path for Charlie. Josh was honest, fair and transparent about pricing and is genuinely in this because he loves dogs and wants them & their owners to have a better, happier life. It shows.My goal at the beginning of training was to be able to take Charlie into the office with me and at 7 months old he handles the office like a champ.I 10000% recommend training with Josh. If you are consistent with doing training sessions every single day and listen to his feedback - I believe he can help any dog.Thank you Josh and Pete!

Kayla Davis
20:45 27 Mar 21
This has been the best dog training, josh is super informative and has made training our dog a great experience.

Jacob Beckstrom
20:26 27 Mar 21
Working with Josh has been amazing and completely turned my dog Archie into the best version he could be. I would highly recommend Tip Top K9 and Josh to anyone and everyone! Thank you!!!

Leah Tinnin
17:55 27 Mar 21
Working with Josh has been such a fantastic experience for us and our dogs.During our consultation he made us feel so relaxed, and provided us with answers to all of our questions, eliminating any doubt that we were making the right decision.That feeling carried over to our lessons. Each and every one of the lessons Josh would spend time focusing on each of our pups individually, as well as working with them both together. He was patient, kind, and loving every step of the way.Not only did Josh work with our pups, but he provided us with the foundation and tools necessary to continue the success we have already seen.I would highly recommend Josh to help train you and your pup(s) for any dog related reason or concern you have.THANK YOU JOSH!!

Erick Henrie
00:40 23 Mar 21
Josh is an amazing dog trainer. He is calm and compassionate. He is also very understanding of each dog's unique needs. We highly recommend Tip Top and Josh for any dog training needs.

Becca Henrie
00:19 23 Mar 21
Josh is great! Bella loved him! He even gave attention to my other dogs and my cats.

Brooke Bos
18:44 22 Mar 21
Totally worth the money. My dog was getting aggressive around children and other dogs and Josh helped us turn it around. Now everyone can see the sweet loving dog she is. We can go in stores, to dog parks, and on walks without her barking, lunging, or snapping and she is a much happier dog overall.

Maren Mower
14:03 20 Mar 21
Josh was so great with my dog Barkley! I appreciate everything josh has taught us!! Thank you!

Tiffany Thiede
22:24 19 Mar 21
Josh has been a life saver! We've struggled taking our pit anywhere because of how he has acted and now we get to look forward to our future adventures with him! Thanks so much! Definitely worth it all!

Absolutely amazing experience, worth every penny. My dog has completely changed and I can now have piece mind. Josh is more than professional as well as super personable. Thank you so much!

Wyatte Hancey
00:18 11 Mar 21
My trainor Josh is a miracle worker! He has helped us turn out German Shepard into a wonderful dog that doesn't pull or bark anymore. 10/10 would definitely recommend!

Josh was great to work with. Our dog has improved immensely, and is way more fun to be around now with the training we received.

Terilynn Noble
23:49 05 Mar 21
We bought a puppy at the beginning of the pandemic on a whim. 6 months later I wanted to sell that cute puppy because we had no idea how to get him to behave and he was making us miserable acting like he was the boss of the family! We made an appointment with Tip Top K9 and Josh helped us completely turn things around! Our dog is so well behaved now and we all love him even more! The delivered on everything they promised and more!

Britney Nelson
20:14 05 Mar 21
Our West Jordan dog training location is one of the top rated locations in the state of Utah!
There are many dog training options in Utah but at Tip Top K9 West Jordan your first lesson is only $1.00!  We specialize in a 2 – 4 week board and train program where your precious fur baby comes and lives with us and then we bring you back a well behaved citizen!  We also do private lessons at your house if that is an avenue you would like to investigate. 
We always start with a $1.00 first lesson so call us today at (801) 889-2710.
Real West Jordan dog training clients:

"She's completely different in her behaviors."
"I totally would recommend Tip Top to anyone who has a stubborn dog."
West Jordan Dog Training Out And About:
West Jordan dog training success stories: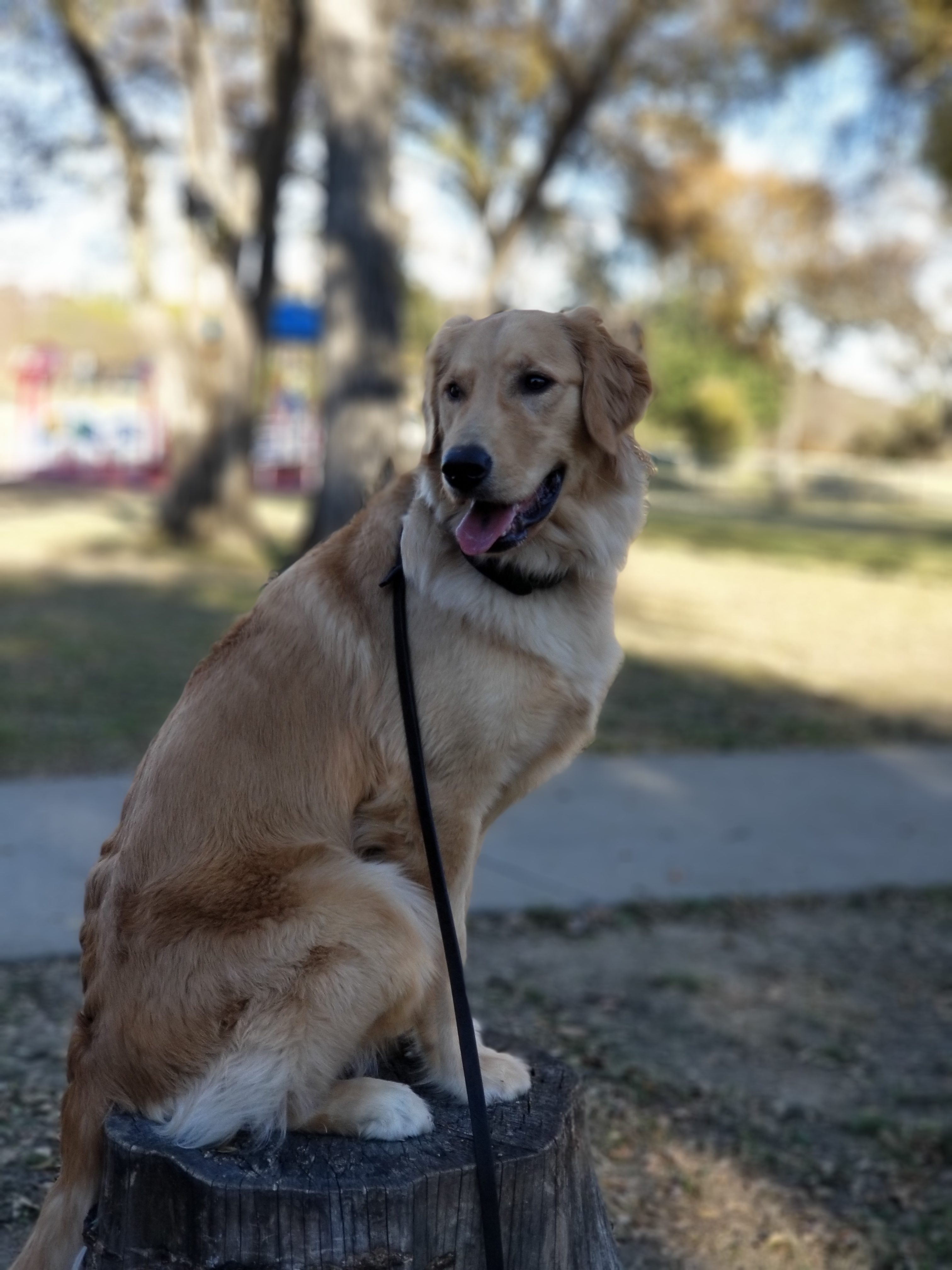 Bella the Golden Retriever
Bella was an out of control golden retriever puppy who couldn't wait to climb you then pull you down the street.  Her heart was in the right place, but she was definitely a handful.  Because of her bad habits her owners Mike and Nicole couldn't really take Bella for a walk or anywhere else for that matter!
After 4 weeks of Bootcamp, her life has drastically changed for the better.  Now instead of running to and jumping all over new people, she sits at your feet and waits for love to come to her.  No need to worry about pulling on the leash either, Bella is now 100% off leash!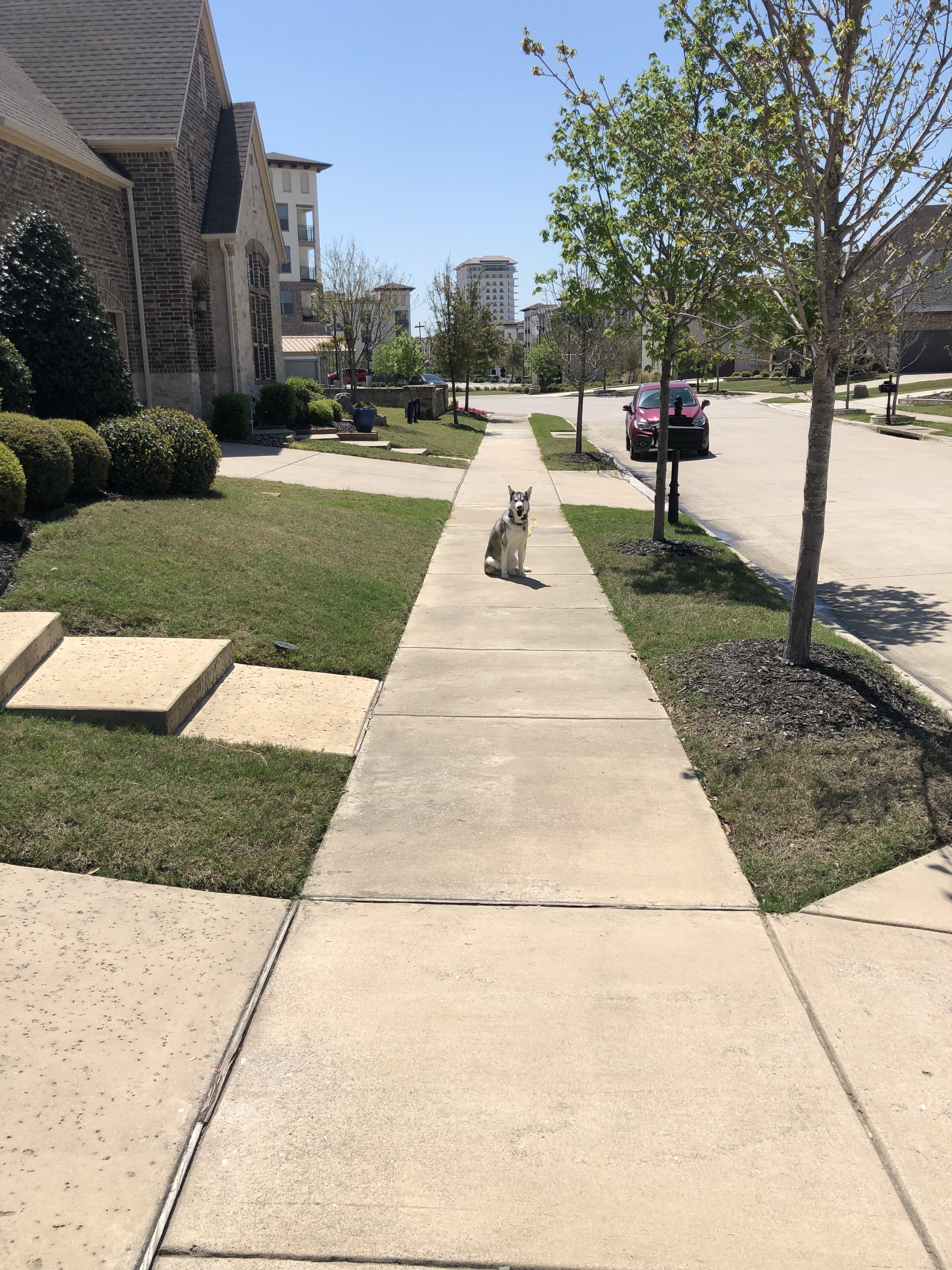 Lucy the Husky!
Lucy was just a small town pup trying to make it in the big city.  Her favorite hobbies were helping herself to the family dinner and long walks around the park pretending she was a sled dog. She hated car rides and listening to anyone who was talking to her. 
Now after 6 weeks of training, she has pulled herself together and is a model citizen.  She still loves walks around the park, but takes a relaxed stroll instead of sprinting to the end of the leash.  She no longer tries to sneak food from the counter when your back is turned, and can instead stay on her bed and watch dinner being made from the living room.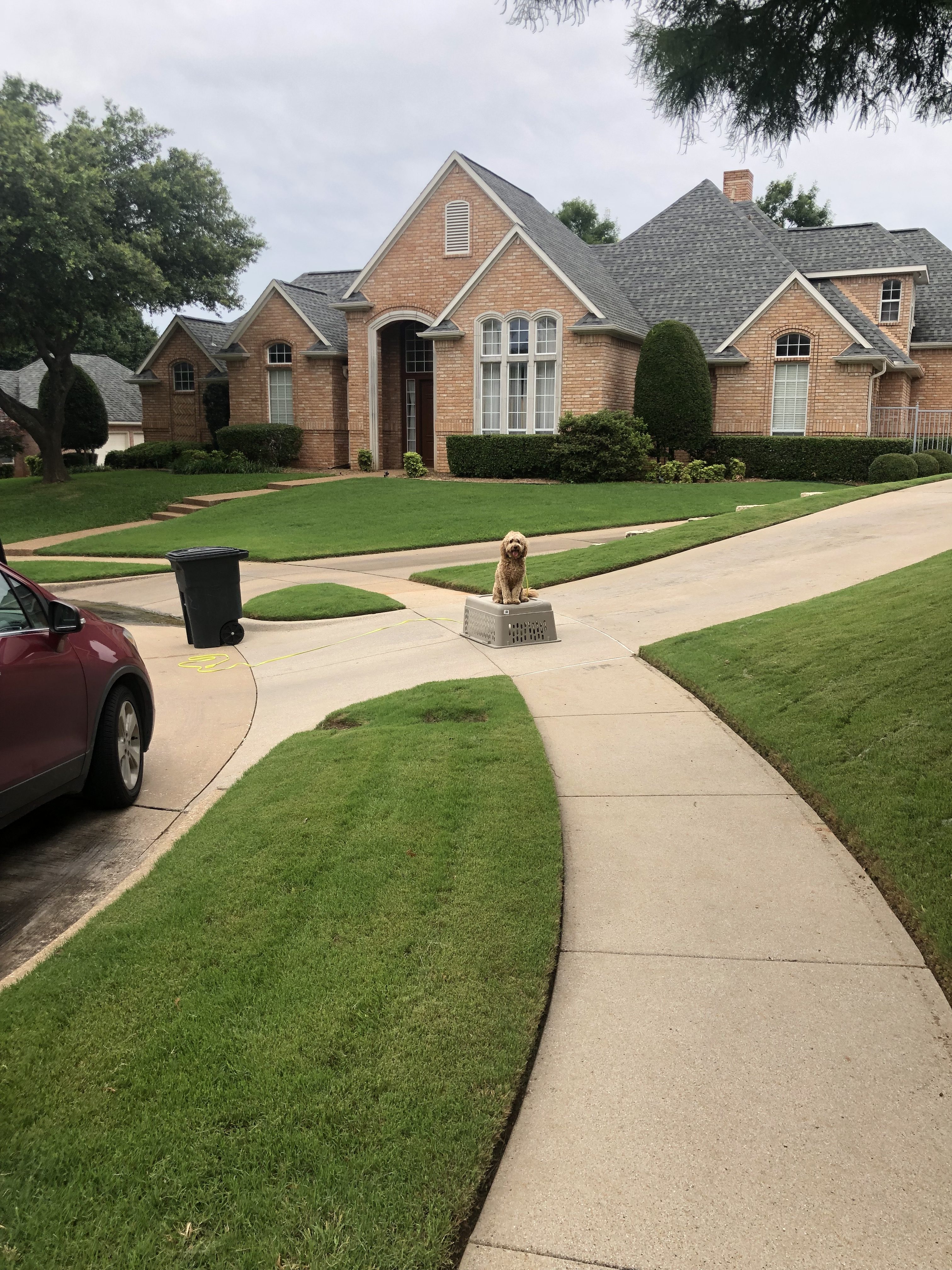 Lulu the Doodle!
Lulu was just your everyday Doodle puppy.  What she lacked in coordination, she more than made up for with crazy.  She was an escape artist and would love to be chased around the neighborhood and parkour through the house!
After just 4 weeks of private in-home training, she had a new lease on life.  Instead of taking off down the street every time the front door was opened, she now just stays on her cot.  Lulu still has her same loving and affectionate personality, but now channels her energy into running laps around the backyard pool instead of the neighborhood!