I can't express my thank you enough! This experience has been LIFE CHANGING! Josh worked amazing with my dog Ingles. Thank you Josh for not making me feel stupid about not knowing how to properly control and train my dog. I will recommend Tip Top K9 to all my friends and family with dogs! Thank you again.

Logan Gordon
00:30 08 May 20
Josh is amazing! He's good with out pup he's good at his work! I would definitely recommend him and I have recommended him! 10 outta 5 stars! Changed our life!

Scarlett Kelsch
00:03 08 May 20
Josh was excellent to work with! Treated our puppy like his own and appreciated all the progress updates. We are excited to see all the progress our puppy has made!! Would definitely recommend tip top k9!

annalee hawkins
17:25 04 May 20
Josh was great to work with. They kept us informed of the progress through the training. Sadie has made such progress in such a short amount of time.

Jake Hawkins
17:25 04 May 20
Wow..! What an experience! Josh was our trainer and he is phenomenal. We had three families, each with a dog and we are forever thankful for his expertise and insights. Look forward to the ongoing group classes that are provided for free ... anytime we want to go!

Mike Wilson
05:56 03 May 20
Had incredible progress with our poodle Gus. He has been much more confident and well behaved since our very first lesson. We've already had family do the same training and having great success as well. Not only will your dog obey your commands but anyone's. Josh will train your dog as well as teach you how to get the best results at home and in public. Worth every penny!

Johnnie Salimbene
21:07 02 May 20
Had a great experience with Josh! He's very knowledgeable and experienced in what he does. Noticed immediate results after the first lesson and have continued to see progress from our dog. We plan to take any future dogs that we may have to Josh and refer our friends and family to him.

Madison Salimbene
20:59 02 May 20
Josh was great with Lady and was very good at giving direction and being open to questions. Extremely satisfied with the results and plan to continue training and attending lifetime group classes to improve Lady's results even more.

Kyler Wilson
20:55 02 May 20
Josh has helped my baby King so much!! Before our training king wouldn't sit still, we couldn't go on walks without him pulling my arm off and so many other issues. Now he is a changed dog and it's made my life as a dog owner so much easier. I'm truly thankful to him for all his help. If you're looking for a dog trainer this is the place to go! A picture of King placing to show what a good boy he's become.❤️

Jossy Schow
16:55 25 Apr 20
Josh and TipTop K9 have been amazing to work with! Not only does Josh wonderfully train your dog, but he teaches great skills to us dog parents too! In only 3 training sessions with our Boxer Bodhi, we have seen amazing results! Thank you Josh and your team at TipTop K9! Can't wait for you to train our other dog Indy next week!

Summer Pollard
23:41 20 Apr 20
Josh was amazing! He was patient, caring and dedicated to helping our pup be the best that he could be. His love for dogs and passion for helping dog parents thrive truly shows. 10/10 would recommended!

Kristen Krueger
00:49 18 Apr 20
Josh was patient and a wonderful trainer for Bori, our Golden retriever puppy. We are beyond happy with how things have turned out!

Cole Swiston
00:43 18 Apr 20
We are so pleased with tip top k9 training, Josh the trainer did an amazing job with our puppy. He was able to meet all of our concerns with our puppy and we could tell he did all of her training with professionalism and love for dogs.

Heather Cheshire
18:54 16 Apr 20
Josh did an excellent job with Lany. She was a completely different dog when she came back in a good way. He taught her all the things we wanted her to learn. I highly recommend Josh.

Josh is the man!!!!!! He did everything promised and more!! Answered all our questions, even the ones we didn't realize we had! Our dog wasn't loved or even liked by my wife..... not the case any more. So glad we found tip top K-9!

Rick Stanton
00:39 16 Apr 20
Josh was great to work with. We have a very hyper dog and we learned to channel her behavior. She is great at come, place and heel.

brian mclane
22:06 11 Apr 20
Game changer. Our stubborn Sheepadoodle is a such a good boy now! Will recall for us even when chasing another dog. This was our third time getting him trained and no one else could get him to do recall until these guys!

Ben Wagner
20:36 11 Apr 20
Josh Johnson trained our lil frenchie Moose this March and my husband and I are so impressed with how well our gig is doing. We look forward to group training and keeping Moose socializing with other dogs. Josh was extremely professional, kept us up to date with progress and report cards including videos of Moose's training. Highly recommend Tip Top K9

Jeremy Ayala
16:59 26 Mar 20
Josh was super friendly and helpful while teaching us to work with our dog Zoey! We were able to meet all of our expectations and we are excited to continue working with him in the group classes!

Austin Gleed
00:18 26 Mar 20
This training has been so awesome in helping us train our Zoey! We finally feel comfortable taking her out in public and letting her mingle with other dogs😊 Thank you!!

Paige Burnham
00:17 26 Mar 20
Awesome impact on our relationship with our girl. Improved compliance and consistency. Thanks Josh!

Casey Luke
20:58 21 Mar 20
Josh with Tip Top K9 training is awesome. He made easy work of training Marlie. You will not regret using him.

Beckie Luke
20:58 21 Mar 20
Thank you! Thank you! Thank you! Josh worked wonders with our coonhound! We appreciated the constant video and message updates. Would absolutely recommend Tip top & Josh for training needs!

andrea frisch
18:55 15 Mar 20
Josh with Tip Top K9 was absolutely amazing! Our pup was quite the stubborn boy (mini dachshund) He used to bark constantly around the house and especially at other dogs and people. He is now much more obedient and social! We saw improvement in our pup even before his first official lesson after his consultation! Through their training, he can now sit, stay, come, heal, place, and as I mentioned before, his incessant barking has improved tenfold! He has even learned a few tricks. We had a fantastic experience with Tip Top K9 and would recommend their services to anyone!

Matt Sweet
23:01 14 Mar 20
Our dog Pickle (dachshund) started out as a ferocious ankle biter, barking at anything and everything. Pickle is now more social and sweet to other dogs and people. We can't thank Josh and the people of Tip Top K9 enough! If you have a stubborn, territorial , and vocal dog we highly recommend you take that pup to Tip Top K9!!!

Lindsay Trevino
22:47 14 Mar 20
My puppy Lady just retuned and I can't believe the change. She's so sweet and now listens and follow the commands Josh taught her during her boot camp. Her training was with every penny and I knew she was in excellent hands with Josh and his puppy Pete. Thank you Josh for making my dog even better!

Nicki Dittemore
02:01 04 Mar 20
Josh has been amazing to work with. Our ultimate goal was to train our dog to behave well with new dogs and prepare him for the CGC. Josh was sure to accommodate all of our needs through our private lessons and provided an effective solution for every situation I brought up. One of the things that stood out most to me about Josh was the way he involved the handler in the training process. He took the time to ensure I could execute all of the training he provided to my dog. With his help, I've been able to implement some of the training on our older dog (who didn't go through the training). The money was well-spent.

Cassandra Fuentes
19:47 15 Feb 20
Josh with Tip Top K9 was amazing!!!! Finn is a new dog and yet still his playful self. So great to have off-leash confidence. So nice to be able to keep him from tackling little kids. Most of all, nice to have him back! We missed the little guy. Thank you Josh and @pete_the_sportdog for being his pal for the last 4 weeks.

We loved Josh at Tip Top K9. Finn was so well trained and taken care of. We had a thorough in home training session so we can keep working with him. I would highly recommend them to anyone!

Michelle Call
02:50 14 Feb 20
Josh is great. You can tell he loves what he does and he is great at it. The dogs love him. He is so patient and helpful. There is a huge difference with my dog and my daughters dog. Definitely recommend Josh with Tip Top K9.

Diana Sommer
22:16 13 Feb 20
Josh did amazing with our dog Nala that is a blue nose pit for obedience and food agression. He was very attentive with her and she love him which is always good. I definitely highly recommend Josh with Tip Top K9. I get text from the Tip Top K9 team for reminders and they always asked about her progress and how she was absolutely amazing!

Tasha Shurtleff
02:13 13 Feb 20
Josh is an amazing trainer and very patient and great with animals, communication was 100% no matter the time, if we had a question they got right back to us and I'm 110% satisfied with what we recieved in training and we have the tools and training to keep out dog on course with everything

riotofslc 801
02:08 13 Feb 20
The whole team at Tip Top K9 has been wonderful to work with! The people in the office were so friendly and were always easy to get a hold of. I did the bootcamp with my fur baby and the frequent updates I got made the training fun and I didn't miss him as much. This place was awesome!!

Ashlee Johnson
02:45 02 Feb 20
Didnt think my pomsky would ever listen but after working with Tip Top K9 he is doing amazing and even almost got him to place on an electrical box after only 3 lessons. Thanks for your help you guys are awesome

Steven Simister
18:04 01 Feb 20
Awesome!!! Tip top K9 is nothing short of being awesome. We did the boot camp training for a month with Josh. Josh was an amazing trainer. Helped my German Shepherd out with so much and more. She was fearful of other dogs which started to turn into aggression. Josh helped her so much. I feel like my GSD can enjoy life again. Thank you so much.

heidi spencer
00:47 31 Jan 20
Could not be happier! Our German Shepherd was terrified of other dogs and getting aggressive. Josh was incredible in taking us through the process and helping our girl adjust. We did the month long boot camp. TOTALLY WORTH IT! She got the time and attention she needed to be the family dog we needed. Can't recommend enough. Thanks, TipTop!

Wedell 515
00:41 31 Jan 20
Josh at Tip Top K9 was the best with our two pups. He got our stubborn puppy using the doggy door within one visit! Even worked with our 8 year old Shih-Tzu to learn stay, place and heal. You can tell Josh loves animals and what he does! Don't hesitate to call Tip Top K9 to help train your fur babies!

William Doidge
20:06 18 Jan 20
Great training! Awesomeness

Josh at Tip Top K9 in West Jordan has been fantastic at training Sully, our GoldenDoodle! The fact that Sully now obeys when asked to do something come, sit, place is just amazing in 3 short weeks. I can't say enough on how wonderful they have been with him while in their care. If you are thinking about puppy boot camp - this is the place to take your fur baby! 🐈🐕‍🦺🦮🐩🐕🐾🖤

Giovanna Brown
00:19 31 Dec 19
Our pup came back and listened to all commands. Thanks for all your help. Highly recommend

Jack Crockett
23:14 27 Dec 19
I would highly recommend Josh to anyone wanting training for their dog. He helped our little shih tzu with so many issues and delivered on every promise during her time with him. Josh has a kind and loving demeanor and I trusted him immediately with my little buddy. Some of the best money we have ever spent. Thanks Josh!

Ali Sumsion
02:35 05 Dec 19
This was a phenomenal experience for our dog and our family.

Zach Sumsion
02:14 05 Dec 19
Our dog Max used to be very aggressive with dogs and men. After going through other trainings programs nothing made a difference for him. Now that he is done with his one on one trainings with Josh he is able to go to dog parks/hikes off leash. This is the best money the we have ever spent.

Stephanie Gardunio
16:43 16 Nov 19
My dog from day one to final day are hardly comparable. Josh is amazing. You can tell he really puts his heart into it and really cares for the animals. He knows what he's doing! Such a great guy and great service all around. 10/10 would recommend and I've been recommending Tip Top to everyone I know!!

Spyder O'Neil
07:50 16 Nov 19
We were getting so frustrated with our new dog and a neighbor referred Tip Top K9 to us. It was worth every penny. We have a large breed dog and we needed him to listen and not jump on people. He learned everything we needed him to and he is much more obedient. Instead of wishing we didn't get a dog we are now thrilled to have him.

Jamie Kirkham
03:41 16 Nov 19
We are so happy with Josh and his training. Koda is responding so well despite being only 5 months old. We feel confident that with continued practice Koda's training will pay off. We also like the fact that our kids will have access to group classes free of charge as long as necessary.Thank you.

Kristina Law-Gross
23:05 26 Oct 19
Very personable with us and our dog. Very patient and knowledgeable. Our dog behaves and responds so well. We're very happy!

Alexander Gross
21:57 26 Oct 19
Josh is amazing and I would highly recommend this place for any training. The change in our puppy is amazing. We are super excited!! Thank You Josh!!

Myrna Weller
18:31 23 Oct 19
Josh has helped me out so much with my new dog!! He's only 7 months old but is so much better behaved than when I started. 10/10 recommend

Julia Holt
23:11 15 Oct 19
Josh was awesome with my dog scout! He was so sweet with him and trained him so so well at bootcamp! Highly recommend Tip Top k9!!

Britney Russell
01:26 13 Oct 19
I mean, why not give your own company a 5 star review? =)

Josh Johnson
00:17 11 Oct 19
100% recommend this place! I did at home trainings with my pitbull mix and after one lesson she was already learning so much! She is a changed dog who listens to me whenever I ask her too now! Josh has been a lifesaver and so pleasant to work with! He truly cares for your dog and shows them all the love! Thank you thank you thank you!

Cai Whipple
01:42 03 Oct 19
This place is amazing! I really like how the trainer doesn't just train your dog but they also teach you how to train your dog. They care for your dog and treat them as they are their own pet. 10/10 would recommend tip top to anybody!

Colton Keller
00:38 03 Oct 19
Josh was great! We are happy with our dog training.

Marvin Applegate
03:43 01 Oct 19
Josh has done a great job with our dog Dottie! She now listens and is well behaved. We are not scared to take her out in public anymore. Josh did a great job sending us updates and pictures of Dottie throughout the week. We couldn't have asked for a better experience!!

Kylee Leavitt
03:16 01 Oct 19
Josh and the Tip Top K9 program are amazing. Our husky went from being very moody and aggressive towards other dogs to being one of the most social and obedient dogs in the family. Josh is great. Would definitely recommend!

Steven Flores
00:31 01 Oct 19
Loved our experience with Josh! He did a great job training both of our golden doodles. I highly recommend him!!

If you are in need of training for your dogs, this is the training plan to use. We purchased private sessions and it was so helpful. We have a stubborn malamute and she took well to the training and has retained the information. Josh was informative and really helped us to be prepared to keep our dogs training going outside of classes. Excited to start group lessons, and continue getting these dogs in Tip Top K9 condition! Thank you!!!

Stacey Lignell
17:06 14 Sep 19
Tip Top K9 classes have been a life saver. Josh has been informative and truly loves the dogs and is excited for them to be successful in their training. If you need a trainer for simple to complex things, this is the trainer for you.

Brandon Lignell
16:58 14 Sep 19
Josh and his amazing dog Pete were absolutely fantastic! It was hard to believe how fast my borderdoodle puppy learned to sit, stay & heel! Within a matter a matter of 3 weeks, I could comfortably walk my dog off leash without any fear that she would run off. I feel like I can take my dog ANYWHERE after working with josh! I can't say enough good things! I highly recommend Josh and tip top k9 for dog training! THANK YOU!

Zoe Wolcott
02:48 13 Sep 19
Great experience with Tip Top K9. I was impressed the minute our dog Rocket got out of the car after training without a leash on. He has never been able to be trusted outside without a leash until now. Transferring the training over to us went even smoother than expected. The techniques used for training were easy to remember and apply. I appreciate the outcomes based approach to training and the ability Rocket had to replicate everything he had learned during his board and train.Most of all, we are grateful that he was being loved and taken care of by the trainers during his stay — you could tell that Rocket was given attention, care and lots of play in addition to the practice that went into learning all of the commands. Thank you so much for taking such great care of our little guy!

Matt Patrick
04:15 11 Sep 19
Tip Top K9 was absolutely AMAZING to work with! My dog is incredibly stubborn so I knew that investing in private training was going to be the best fit for us. Josh had my dog happily coming back to him on the first lesson!! It's evident that Josh loves dogs and my dog loved him just as much. Our training with Tip Top K9 has given us the freedom to enjoy more off leash adventures and the confidence to know my dog will always be safe due to his responsiveness. Make the investment to do it right the first time!!

Brandy Chenoweth
18:19 09 Sep 19
We couldn't be happier! Great experience great trainer!!!

Jeff Howes
15:35 09 Sep 19
Highly recommend! Trained my dog very well, 100% worth it! (:

Isaias Cota
01:06 05 Sep 19
Training has been absolutely life changing owning 2 Huskies is a challenge. Both dogs have learned & were taught not only the basics of training, but also we learned many other Helpful tips & tricks. Both of our dogs have progressed amazingly the Dogs can complete tasks with little & few reminders.Josh was kind & patient very professional & walked us through & guided us step by step The training has made & will continue to make the world of a difference. We are beyond Thankful & happy with our training & feel relieved that we can feel content knowing our dogs were in the best care possible.

Haley Yost
00:19 05 Sep 19
We have two huskys that are pretty stubborn but josh over a six week period has turned our dogs from crazy wild dogs to dogs who obey the commands they are given I will always recommend this place to everyone great service and great training

Tanner Forza
00:01 05 Sep 19
Josh has been great to work with. We've been very happy with Josh, Zuma's progress his has been pretty amazing. Highly recommend Josh as a trainer!

Chad Olson
01:33 01 Sep 19
This experience has been so amazing! We are so excited and can't believe the difference Josh and his training have been. I'm excited to have such an obedient dog! Absolutely impressed with the knowledge that was left with us to continue her training

Kacy Heindorff
21:55 30 Aug 19
Gave us the tool we need to deal with our reactive rescue dog 😁

Rachel Wootton
21:08 24 Aug 19
Tiptopk9 helped me with my dog greatly. Josh the trainer helped me overcome some fears of mine. Josh really loves dogs and has so much patience. I would 100% recommend him to everyone.

Kojo the Yeti
20:13 24 Aug 19
Our trainer was Josh he has been incredible. We chose to do the 3rd package with private lessons he was always punctual and very professional! We struggled very much with our puppy cooper. We NEVER thought we would ever be able to let him off leash or even get him to do just the standard obedience. Until we met Josh. The transformation he's gone through in such a short period of time is incredible!! If you are considering training I can guaranty there is no program better the the ones he provides if you don't believe me try the FREE consultation meeting thanks again Josh!!

TheFunkeymonkey74
15:37 23 Aug 19
My dog was struggling with commands. When I was thinking of dog training, I contacted tip top K9. They scheduled a meet and greet with me and my dog. From the beginning I saw improvement in my dogs behavior. Josh( my dogs trainer) was so friendly and patient with my dog. My dog is at the end of his training and I could not be more happy with the results. I really recommend tip top K9 to anyone thinking of improving theirs dogs behavior.

Nicole Redd
08:10 23 Aug 19
Very good trainer, had a pleasant time working with my trainer Josh. He was very helpful and passionate about helping myself and my dog.

William Mills
23:04 19 Aug 19
Tip top was so great to work with!! Josh was our trainer, he was so good with our doggo and sent updates and report cards every week. We loved the whole experience. 10/10 would recommend to anyone!!

Stephanie Meyer
22:37 17 Aug 19
Our good buddy Francis is completely different from when he left us. Tip Top K9 did a fantastic job training him. We're going to send our other dog to private lessons!

THIS TRAINING HAS BEEN LIFE CHANGING!! We just finished our sixth class and it is like having a brand new dog. Working with Josh has been amazing and my husband and I have gained a lot of confidence in how to handle and work with our dog. I wish we would have done this sooner!

Shannon Mulrain
22:43 13 Aug 19
The training with Josh brought our dog so far from where she started. In under a month, we are able to take our dog out in public again. That is something that we hadn't been able to do for months, and weren't sure if we would be able to do it at all. Believe all the good reviews because they're true!

Cade Staines
22:41 13 Aug 19
We have had a great experience with Tip Top K9 (Josh as our trainer). He has been great to give us updates along the way and keep us posted on our dogs progress. We received emails and with photos and videos and overall would recommend Josh and the services from Tip Top K9 West Jordan!

Audrey Davis
02:22 05 Aug 19
Okay, this has been the greatest thing for both my dog and I. Just to see the progress in just one day all the way up to now has been outstanding! Josh (the trainer) has been so kind and patient with Cleo and I. I absolutely love "Tip Top K9" and recommend it to anyone who is looking for some high quality training.

Isabella Huybregts
16:22 03 Aug 19
There's hope for all! I have a pit bull named Maggie and she has made a whole 360 and I thank y'all for everything you do! I can see her transforming into the best dog she can be and I love it!

Cortney Hollingsworth
23:16 02 Aug 19
Josh was great with our dog Maverick. We did the boot camp and it was awesome! The in home training session was very informative and helpful! We highly recommend tip top k9!

Nichol Brown
17:51 26 Jul 19
Josh's work with Dodger was awesome. WHAT A DIFFERENCE! The time he took and knowledge he shared transitioning Dodger back home was amazing.

Greg Larson
23:09 19 Jul 19
Josh did such a great job with Dodger. He is super friendly and patient. He has helped improve Dodgers quality of life. We are excited to put his training to good use!!

Tara Larson
15:38 19 Jul 19
Josh is a great trainer! We just finished the private lessons with my dog Conan who has aggressive behavior toward people and other dogs, and there's been great improvement so far. I totally recommend this company not only because of the results but because I know how hard is to find someone you can trust with your dog and Josh is that person.

Rodrigo Silva
00:58 19 Jul 19
I would highly recommend TipTop K9. Josh is AWESOME! They are so great to work with and I was able to see changes within even the first week. They are very quick to respond to questions and are always willing to help.

Rylee Ricks
22:18 18 Jul 19
Josh was amazing with Ollie. Super friendly, and helped us learn everything we need to know to be successful. Extremely happy with the results!

MERILEE PARKE
22:50 11 Jul 19
We put our Great Dane through Tip Top K9 Training and he made insane improvements just after the first hour! Josh is a great trainer! We would recommend this to anyone wanting to improve their dog's behavior!

Sarah Makoni
18:50 10 Jul 19
Josh did a great job with my energetic and often distracted German shepherd! I would highly recommend working with this group via the boot camp! 😊

Jmanrulez Hofer
19:43 24 Jun 19
I cant recommend Tip Tip K9 enough. Kate us a different dog - much more disciplined, calm, and happy. Thank you so much!!!

Jill Ann Leigh
14:53 20 Jun 19
Josh did a good job training our Boston terrier puppy. We sent him home with Josh for a few weeks and he did wonderful. We loved the communication throughout his training and couldn't be more happy!

de la Cruz family
03:31 11 Jun 19
We sent our very crazy goldendoodle to Josh and he changed her naughty ways! She is still the fun loving doodle she always was but now we can manage her craziness. I loved the weekly updates and report cards. We trained our first doodle at somewhere that cost twice as much as this and Josh did. I recommend him to everyone!!

Tara Thueson
18:35 01 Jun 19
Josh was so great to work with. I can't believe the progress I have seen in my dog bear. If there was ever another in his site he would run after them or if he was on a leash he would pull like crazy. Now I can take him to the park off leash, he will come when I call even if there is another dog around.

Carlie Kerkman
02:23 30 May 19
Totally changed my dog! I highly recommend!!! Super nice people to work with! And totally willing to work with you!!

Aubrey Atwood
01:06 29 May 19
Josh is an outstanding trainer! I would recommend this company to anyone that is looking into dog trading!! I am very happy with there services👌

Josh is a fantastic trainer that helped our dog to be more confident around other dogs, less aggressive toward people, and a general joy in our home. He works hard and is positive the whole time. Every cent you pay is 100% worth it.

Taylor Larsen
14:30 21 May 19
We had an incredible experience with them. We met with Josh for our evaluation and he was our trainer for each of our German Sheppard's private lessons. He was so patient with both me and our dog. You could tell he loves what he does and is passionate about animals. We are thrilled with the results and absolutely recommend this company to anyone who wants to train their dog.

Erin Young
20:06 03 May 19
I am so happy with the training the trainer Josh is amazing. My 9 month old American Mastiff has taken to the training amazing which makes me so happy. I would definitely refer Tip Top K9 to anyone in need of help training. He has given me a lot of useful tips I can implement during the week of home work and it's been a great experience!

Amanda Ebert
22:08 26 Apr 19
Very impressed with how my training experience went. My Irish Setter is very stubborn and after having multiple failed training attempts with him I was about to give up. The trainer, Josh, is very professional and loves his job, my dog responded really well to the training and I've seen so much improvement with how he acts out in public and in general! Highly recommend!

Tracie Van Hoose
18:35 25 Apr 19
Guys my trainer Josh was absolutely awesome. He was so helpful and nice. You can tell he really cares about dogs and he really knows his stuff. I 100% recommended this place if you have a new dog and want to train them right.

Rhett Watson
17:19 24 Apr 19
Josh is amazing with Daisy! He's very thorough and so patient. She has learned so much in the time we've spent with him and we're excited to be able to take her places and interact with other dogs! Looking forward to group class now that we're done with our one on one lessons!!

NICOLE REEVES
17:34 20 Apr 19
Josh has done a fantastic job helping our dog with her aggression and obedience. She went from pulling us down the street on walks (to the point where she would get cuts on her feet) to walking along calmly work us (even with other dogs in earshot). I'd recommend Tip Top K9 for any dog!

Richard Reeves
17:33 20 Apr 19
Josh was absolutely awesome with my dog! The training was very well worth it! My dog is super awesome now thanks to josh, thank you!

oscar vega
23:46 19 Mar 19
Josh trained my 1 year old puppy Bella. The difference that I have seen between the first day of training and the last day have been significant! Definitely worth the money and time! Josh loves his job and is amazing to work with ! Highly reccomend to work with him and tip top K9 !

Crystal Aparicio
23:45 19 Mar 19
Josh has been such a great help! I haven't met another person that has been able help Zehn the way Josh has. Josh is so awesome with dogs and I couldn't think of a better person to do Training with.

Ramen Daddy
18:52 12 Mar 19
Tip Top K9 has been a great experience! Josh was great with my boxer puppy Niño! Josh was super great to work with, gave me tips and advice to get my puppy in shape. I would definitely recommend it! The Tip Top K9 staff is amazing, especially Juilia, extremely helpful and easy to work with, sent out reminders and checki in to see how training was going! Awesome! Thank you Tip Top K9!

Melissa Dominguez
17:55 23 Feb 19
Transformed our dog from a hyper disobedient dog to one that listens, obeys, and has calmed down dramatically. Would recommend this service to anyone trying to tame their wild animal or even one that just needs a little tweak.

K Williams
00:32 17 Feb 19
Tip top is a very good option

Tawny Jacobsen
23:52 02 Feb 19
We have a labradoodle that is under a year old. When I first reached out to TIp Top K9, it was because our dog was only listening to me, but not really the rest of the family. The final kicker was when he grabbed hold of a pair of pajamas that needed to be returned to the store and took off out the door. My pregnant wife was unable to chase him, or get him to listen to her to put the pajamas down. In tears she called me as she was now unable to return the pajamas, but was mostly frustrated about not feeling any control with our dog. After a quick google search and checking for places with high reviews, I came across Tip Top K9. I felt like the other reviews were promising, and I was excited about the $1 first lesson. I figured that I didn't want to get trapped into some high cost plan and wanted to make sure I got my money's worth, and $1 was worth checking them out. Josh came to our house and was very friendly and immediately showed me some ways to effectively work with our dog. I told him a concern was that our dog only listened to me and not the rest of the family. He said that transfer-ability is one of the main things they focus on with Tip Top K9. He then demonstrated that with his own dog, who he brought with him. He showed me how awesomely obedient his dog was with some commands. Then I gave his dog the same commands and he responded just as if it was Josh giving the commands.Furthermore, our schedule got crazy because after our first official lesson, my wife's water broke and our baby was ready to come. Tip Top K9 reached out to us a couple times to congratulate us on our new addition and was super easy to work with our schedule.After returning home from the hospital, on a day that I was back at work, our dog decided to grab something again and run for it. My wife was able to "off" command him and use the e-collar to get him to drop it. She called me and said, "in that moment, we got our money's worth."Today we finished our 3rd and final lesson and our dog is doing great. Josh could tell though that our dog still is a bit more responsive to me over my wife though, so he offered an additional no cost lesson, to just focus on my wife training my dog. That was an over the top offer that meant a lot to us.I'm really looking forward to continuing a friendship with Josh through the group lessons. Not only will the extra trainings be awesome, but having an excuse to have focused training time with my dog will be great!Final note about Josh, he is a very personable and easy to get along with trainer. He was able to do his job effectively with us and our dog, while also building a good friendship with us. My whole family looked forward to the times Josh was coming over.Thank you Josh and Tip Top K9.

Taylor Edwards
16:32 24 Jan 19
Josh is awesome!! He is so kind and explains everything so well. Our dog would listen really well to my husband but not to me and also is just super energetic. After our first meeting with Josh our dog was starting to listen to me and it just got better with every training!! Also you can tell how passionate Josh is and is always so great working with our dog. So worth it!!

Kayleigh Edwards
00:10 13 Jan 19
Josh helped with early training of our Boston Terrier puppy. He began working with her on crate training, potty training and socializing with other dogs. Our dog, Pepper, was off to a great start because of Josh's skill. Josh is great with dogs as evidenced by his own dog Pete. We will happily continue to use Josh as our trainer for Pepper, knowing he will get us the results we are looking for. Thanks Josh!

Andrew Baggs
14:01 11 Jan 19
Josh worked with our Boston Terrier puppy on crate training and potty training before we brought her home for Christmas morning. It helped her so much, and made our lives so much easier when we brought her into our home. I can't wait to continue using Josh to train our puppy as she gets older. His own dog, Pete, is well behaved and can do so many amazing things, all thanks to Josh's great training. Pete was also great with our Pepper and helped with socialization of our dog. Josh is the best around!!

Annie Baggs
13:50 11 Jan 19
Josh is simply awesome! He explains every step of the training and what the goals are. The training collars are unique to his program and easy to use. One of our collars stopped working and Josh was very prompt in getting a replacement. I'm very pleased with the results so far. You won't find a better, more compassionate trainer anywhere!

Jeff Shields
19:50 29 Dec 18
We looked for a trainer to help with our mastiff mixes aggression toward our Brittany pup. The $1 first lesson was great! We got to meet josh, see how our pups took to him and do a little work. It's only been 3 weeks and so far we have tested everything we've been taught. Josh has been great! He truly does enjoy what he does and is great at it. The mutts love him. I highly recommend josh to anyone looking for some lessons on how to work with your dog so they can be the best pups ever.

Shilo SHields
19:45 29 Dec 18
Josh is amazing! He is passionate about what he does and I have been impressed with his own dog, Pete. Pete came to visit and was so well behaved. He responded perfectly to all of Josh's commands. I would definitely trust Josh with my own dogs.

Kelly Prue
23:39 18 Dec 18
Well worth the money excellent training and makes training your dog super super easy! If you need your dog trained go to these guys!

Mathew Hakanson
23:14 15 Dec 18
It's really cool to see the neat things Josh can do with a dog!

Kyle Mears
03:21 14 Dec 18
I am very impressed by Josh's ability to train dogs. He is dependable and hardworking, and it's clear that he loves his job!

Gail Baggs
00:03 14 Dec 18
Josh loves dogs and communicates well. Would recommend!

Alyssa Hindman
00:01 14 Dec 18
Josh is an enthusiastic trainer that has shown me by the work he has done with Pete. He's willing to learn from the pup/dog just as much as they are. You'll be happy with the work he puts into your furry best friends.

Chris Sutch
23:36 13 Dec 18
Josh is great to work with, personable, and great at what he does!

Jorden Jackson
22:55 13 Dec 18
Josh is the perfect blend of professionalism and love and passion for training these dogs. He has really put in a lot of work to make this a top notch business and to help his dogs work hard but also feel cared for. Would recommend him 10 out of 10 times.

Miles Jensen
22:22 13 Dec 18
Josh is absolutely wonderful! You can tell he genuinely loves what he does! He takes the time to make sure all needs are met. Highly recommend!

Renee Neishi
20:19 13 Dec 18
Leaving your best friends can be hard. Josh is professional and knowledgeable and will help you feel more comfortable about leaving your pet to be trained. Your pet and friend will show you with their actions.

Anemarie Sutch
19:54 13 Dec 18
Josh does an amazing job! You can tell how much he loves dogs just by watching him train. His training systems really work. I highly recommend!

Jared Johnson
02:44 12 Dec 18
I am very impressed with Tip Top K9 and Josh's ability to train dogs! I've struggled trying to train my own dog and know how challenging it can be, yet Josh makes it appear so natural and produces amazing results. He really has a great connection with dogs. 10 out of 10 would recommend to a friend!

Nathan Bean
20:52 02 Dec 18
Josh really helped my Australian Shepherd Will who was showing some signs of agression. On the first day of training Josh used a protective sleeve to show Will that his growling, barking, and nipping was not acceptable behavior. He continued to work with our other dog and my wife and myself to ensure all of his training transfered to my family as well. I have and would recommend Josh and Tip Top K9 to anyone with dogs who need help and guidance with their dog training.

Ricardo Duran
21:28 01 Dec 18
Josh has exceeded all of our expectations. He was always on time and worked with two of our fur babies. One of our dogs had started showing aggression and Josh really helped us curb this! I really loved communication with Julia she was always so kind and willing to work around our schedule. Great place

justyne Aguirre
21:21 01 Dec 18
I've known Josh for a long time, so it was no surprise to me when he opened up this Dog Training program. This man LOVES dogs! Pretty sure he was a dog in a past life, because not only does he have a playful and enthusiastic personality, he simply has an innate understanding of how dogs are and what makes them tick. It was pretty incredible to watch Josh work with the dogs. Most other programs focus on an simple punishment/reward system to train dogs. Josh understands the personality of each dog and tailors his approach to individually work and provide the best training and results for each animal he works with. His style is an intimate working partnership with each of his trainees, and he holds a high bar of excellence for each of them while supporting them and making it possible for them to achieve their potential. A true master, he is inspiring to watch and a joy to work with. The business side is just as good as his training abilities. Professional, friendly, prompt, clean workspaces and training environments, Josh takes true pride in his work and is obviously dedicated to make this business succeed and thrive. In terms of overall ability, effectiveness, professionalism, work ethic, and customer service, I have yet to find another training program like the one Josh has created here. 10/10 Would Recommend!

darthscuba92
17:46 22 Nov 18
We have two kids, 4, and 2, and this is our first dog. She has so much energy. I knew we had to get her trained. After what josh has done, there's a dramatic and noticeable difference in her behavior and demeanor. She's still a ball of energy, but shes focused, obedient, and attentive. Josh really seems to have a knack for dog training. We've watched him work and you can just see he cares about what he's doing and how he does it. We couldn't be happier.

Bryce Antioquia
04:37 21 Nov 18
Can't go wrong with Tip Top K9. The trainer, Josh, is really good at what he does. It's easy to see when Josh works with your dog that he actually cares and loves your dog, which I really appreciated.

Jacob Johnson
17:46 19 Nov 18
What an awesome dog trainer! I was SO impressed with the efficiency of training! Josh was super patient and it's obvious he really loves what he does. He treated all dogs like they were his and took such great care of them. If you're considering whether or not to give Tip Top K9 a try, stop considering and just do it! You won't regret it!

Jennifer Johnson
16:42 19 Nov 18
Life changer!!! Josh has been incredible training our 3 labs. We have learned so much and Josh has been so patient. He is so knowledgeable about training dogs and was so absolutely loving with ours. We had a situation with our yellow lab, where he bit our silver lab on two different occasions. Both times our silver ended up with stitches. Rehoming any of our dogs was never an option. The money we spent was well worth keeping our family together. I seriously can't thank Josh enough!!!

Jackie Burgett
22:44 09 Nov 18
Josh has been AMAZING with our 3 labs. We love them, but they were being such bad citizens. Now they're productive members of our family. Sit, place, and heel are becoming buzz words in our home. Can't recommend Josh and his program enough!

Douglas Burgett
22:34 09 Nov 18
Dude loves his job and dogs! Trains well, pays attention to detail

Justin Johnson
18:29 24 Oct 18
Josh is one of the most trustworthy and honest people I have had the pleasure of knowing. His love for dogs and animals in general is one that is hard to come by. While I have not had the pleasure of having Josh train any of my dogs, I have seen the results that he has been able to achieve with his own and other dogs. Having seen these results, and knowing the quality of his character, I would give my highest recommendation for Josh and Tip Top K9.

Evan Buckmiller
01:22 16 Oct 18
Josh loves dogs and they love him! He is a natural at this job and you won't be disappointed when you choose him to train your pup!

Amy Antioquia
02:54 11 Oct 18
You can't find another guy more kind, loyal, and as genuine as Josh. Josh puts his whole heart and soul into whatever he is doing.I have seen Josh with his dog Pete and other dogs throughout the years and he truly loves being with them. Pete has been trained to do many wonderful things and I know Josh will be able to train your dog(s) to do the same. I would highly recommend.

Josh is soooooo good with dogs, and he's done such great work! Pete is soooo well trained and well behaved!! Great system!!

JoAnn Peterson
22:31 05 Oct 18
You can tell how much Josh loves dogs. And you can tell how much dogs love Josh.I know Josh has been an outdoorsman, a hunter, and a dog-lover all his life. He is truly in his element with every facet of training and you just know that dogs will respond to him.Highest marks to Josh and Tip Top!

George Crain
12:39 05 Oct 18
Josh is so awesome!! He is super patient and wants to help any pup he can! I loved watching all the tricks he and his dog Pete can do. You can tell how much he enjoys what he is doing and how much respect the dogs he works with has for him and his skills. You will not be disappointed when you hire Josh to help train you pup!

Samuel-Shanna Martinez
18:30 04 Oct 18
Josh is amazing and will love your dog just as much as you do! Josh is very kind and will treat you and your fur baby with the utmost respect and love.

Amber Kennedy
16:46 04 Oct 18
I don't trust my dog with many people. Ok, really only like 2 people and Josh is one of them. He is reliable, trustworthy, dependable, and you can see the love he has for dogs in his work and love for Pete, his dog. He has the skills and the magic tricks!!

Stacie Mullin
22:14 03 Oct 18
Five stars aren't enough to rate my experience - I am so excited about the progress I've seen my furry friend make in just the short amount of time that he's been training through Tip Top K9! Walks around the neighborhood are much more enjoyable now that he heels off leash. I'd recommend Josh for his patience and skill in training dogs (and their humans).

Ashlee Baggs
16:36 01 Oct 18
Josh is an incredible trainer, and I would absolutely recommend him! He's dedicated and passionate about his work, and will provide the best possible training for your dog. If you want a trainer that will go above and beyond, Josh is the only option!

Jordan Hatch
05:31 29 Sep 18
Josh is a very assertive, yet affectionate trainer. He shows incredible love and respect for his dog Pete and gives the same love and respect to each dog in the training program. He saw so much progress with Pete that he's determined to provide your dog with the same training. You think you love your dog now? Just wait.

Pamilla Dawson
04:35 29 Sep 18
Josh loves dogs and is truly passionate about his work. I've been so impressed with the training he's done with his own dog and the special bond they have. He genuinely cares about people and their dogs and wants to help them improve their relationships.

Kayla Stewart
01:41 29 Sep 18
Are you thinking about getting your dog trained here? Well no need to look any further. This. Is. The. Place. I know Josh personally and let me tell you, if you're looking to get your dog trained he is the guy for the job. He is passionate about what he does and he will put in the time to do a great job.

Tyler Wilson
23:19 28 Sep 18
I can't thank you guys enough for all the help you did. It's amazing how you've managed to teach my little one everything you promised in the $1 lesson. I highly refer Tiptopk9 to anyone that needs anything from the smallest to the biggest issues. See you guys at group class!!

Tim Bradley
21:15 28 Sep 18
This company's love for doggos is unmatched. Would definitely recommend if you want your dog to jump onto fire hydrants instead of peeing all over them

Megan Jones
21:11 28 Sep 18
Josh is awesome! He is really great at what he does and it's clear he has a passion for dogs! Tip Top is the BEST!

Josh is a fun person to work with and a huge dog lover. He can train dogs to jump up fire hydrants!

Ryan Staudte
20:36 28 Sep 18
Josh is amazing! 10/10 would trust him with all my dogs. Plus he's so handsome.. which is a big bonus if you ask me!

Mckay Scoffield
20:03 28 Sep 18
I'm his Mom, and I can assure everyone Josh has a strong love for dogs that has been life-long. He has always had a way with dogs and they respond to his affection for them. He has trained his dog Pete to do all sorts of things!! It's really been fun to watch Josh fulfill his dream of working with dogs.

Marilyn Johnson
19:52 28 Sep 18
Highly recommend! I'm really impressed with how well Josh handles animals. It's so hard when you love your dog but can't get him/her to listen to you! I've been really happy with Tip Top K9.

Jessica Blankenberg
19:43 28 Sep 18
Josh is one of the most passionate dog trainers you'll ever meet. His personality is infectious and he's always professional. His system is designed to work specifically for you and what your pupper needs, so it's universal. I'd recommend him 100 times out of 100.

Mitchell Rust
19:41 28 Sep 18
Josh is an amazing trainer! He works great with all dogs and adapts the program for each dog's personality and needs. I've been impressed with how his own dog responded to his training! Josh is highly motivated by his love for dogs and the results show. Would definitely recommend!

Lauren Homer
19:36 28 Sep 18
Josh has an infectious enthusiasm for his work that really shows! You can tell the dogs are treated well and the results are awesome.

Hannah Lutz
19:33 28 Sep 18
Josh does an AMAZING job with dogs. He trained his own dog using this system and I was very impressed at the results. He absolutely loves dogs and they love him back!! 10/10 would recommend

Brian Nativi
18:50 28 Sep 18
Josh has a talent in communicating with the customer as well as forming a connection with the dog. His belief and confidence in the program is palpable and reassuring. It's not a cold formulaic experience, but rather feels like a family. 5 stars!

Cameron Clark
18:32 28 Sep 18
This is a great place to have your dog trained!! Josh loves dogs so much and his own dog was trained by him and he is so well trained!! Josh takes the time to get to know the dog's personality and what works best when it comes to training! He is firm and clear with his directions!!!

Jodi Gleed
18:30 28 Sep 18
Josh LOVES dogs! I watched Josh work and he's so good with the dogs. I was so impressed with how Pete got so much better behaved with the training.

Jan Gaylord
18:26 28 Sep 18
Tip Top K9 in West Jordan is awesome! The owner there is very passionate about dogs and has impressive amounts of experience training animals! I highly recommend bringing your dogs to Tip Top K9 to be trained!

Our West Jordan dog training location is one of the top rated locations in the state of Utah!
There are many dog training options in Utah but at Tip Top K9 West Jordan your first lesson is only $1.00!  We specialize in a 2 – 4 week board and train program where your precious fur baby comes and lives with us and then we bring you back a well behaved citizen!  We also do private lessons at your house if that is an avenue you would like to investigate. 
We always start with a $1.00 first lesson so call us today at (801) 889-2710.
West Jordan Dog Training Out And About:
West Jordan dog training success stories: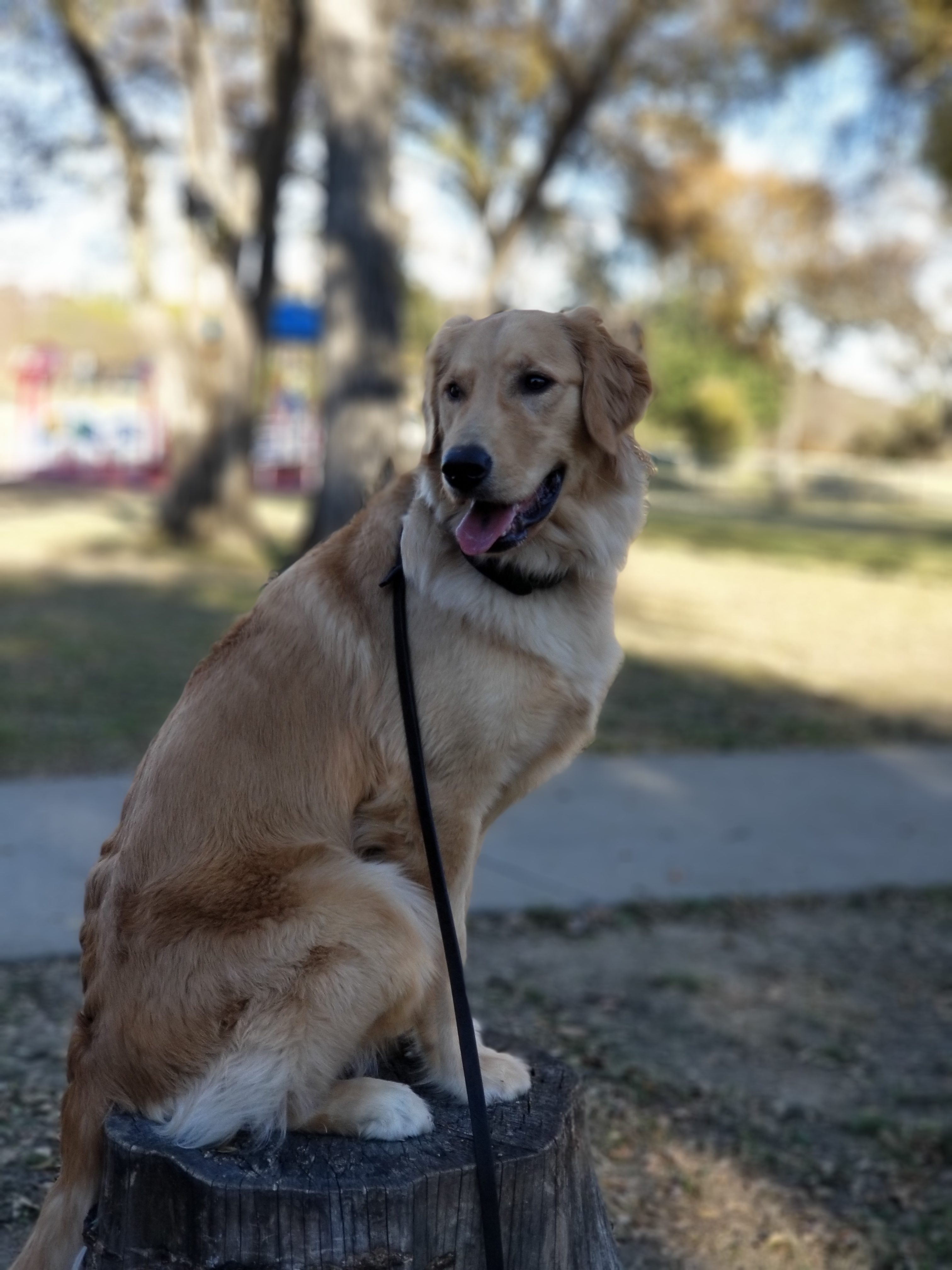 Bella the Golden Retriever
Bella was an out of control golden retriever puppy who couldn't wait to climb you then pull you down the street.  Her heart was in the right place, but she was definitely a handful.  Because of her bad habits her owners Mike and Nicole couldn't really take Bella for a walk or anywhere else for that matter!
After 4 weeks of Bootcamp, her life has drastically changed for the better.  Now instead of running to and jumping all over new people, she sits at your feet and waits for love to come to her.  No need to worry about pulling on the leash either, Bella is now 100% off leash!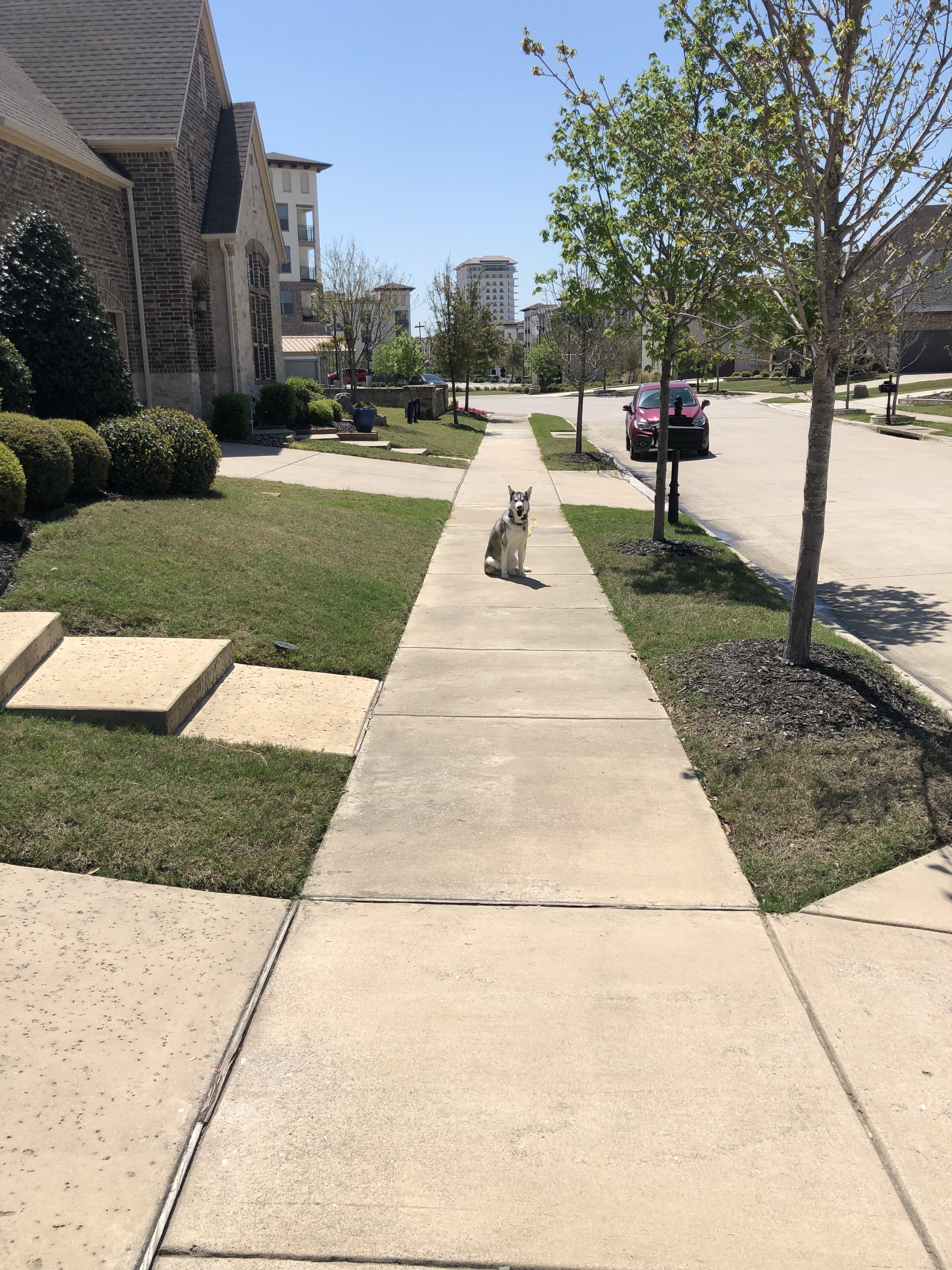 Lucy the Husky!
Lucy was just a small town pup trying to make it in the big city.  Her favorite hobbies were helping herself to the family dinner and long walks around the park pretending she was a sled dog. She hated car rides and listening to anyone who was talking to her. 
Now after 6 weeks of training, she has pulled herself together and is a model citizen.  She still loves walks around the park, but takes a relaxed stroll instead of sprinting to the end of the leash.  She no longer tries to sneak food from the counter when your back is turned, and can instead stay on her bed and watch dinner being made from the living room.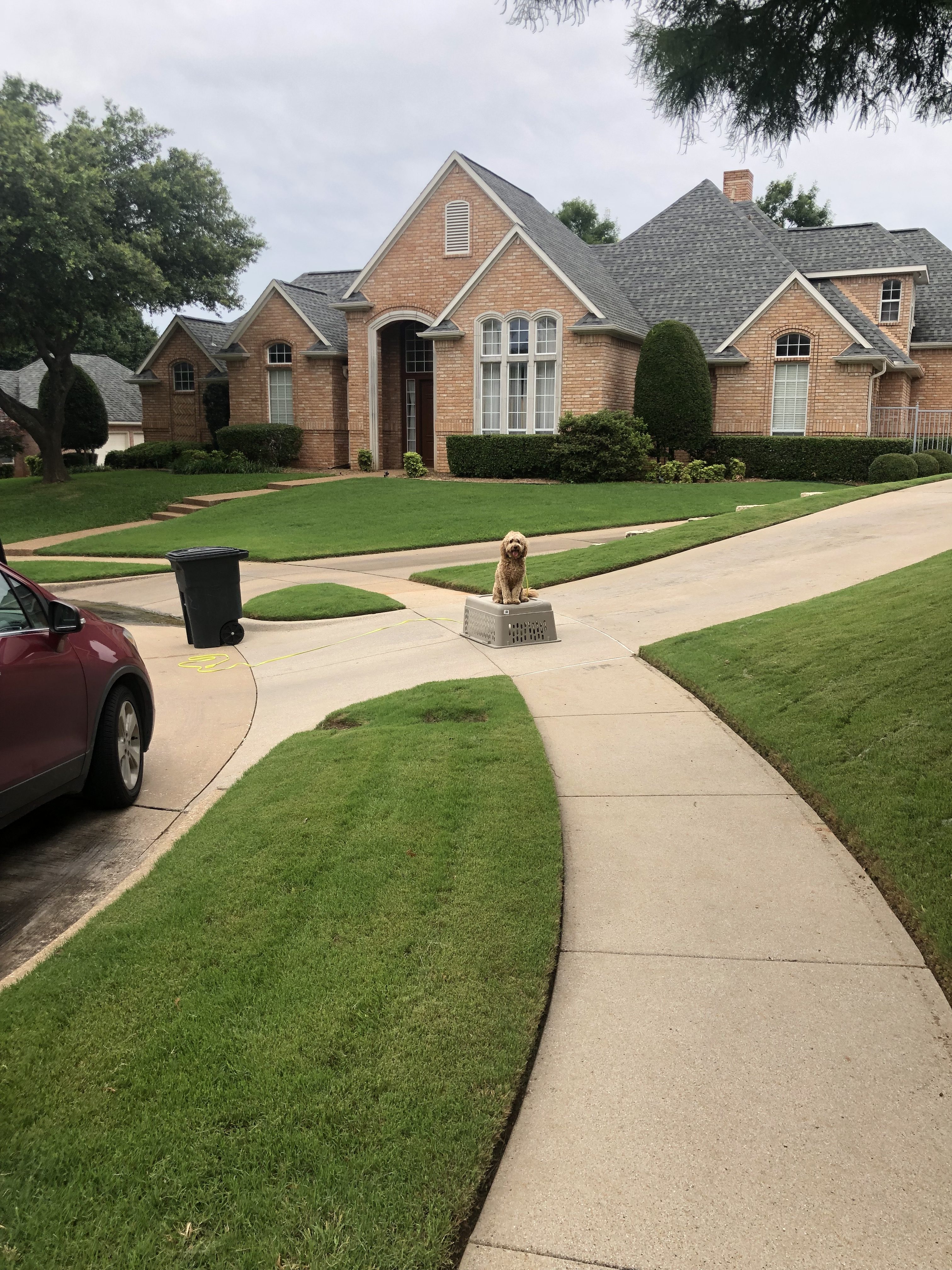 Lulu the Doodle!
Lulu was just your everyday Doodle puppy.  What she lacked in coordination, she more than made up for with crazy.  She was an escape artist and would love to be chased around the neighborhood and parkour through the house!
After just 4 weeks of private in-home training, she had a new lease on life.  Instead of taking off down the street every time the front door was opened, she now just stays on her cot.  Lulu still has her same loving and affectionate personality, but now channels her energy into running laps around the backyard pool instead of the neighborhood!