They are very reliable and extremely professional! My dog had already learned more than I taught him in 3 months!

BudderCandy Creep
17:17 30 Jul 20
These guys are great! I would highly recommend them!

Andrew Blumer
15:40 27 Jul 20
Great working with our dog. Maggie is a different dog for the better.she was such a stubborn dog before Josh started helping us. I highly recommend Josh and Tip Top K9 to anyone it is worth every dollar

David Shannon
21:18 23 Jul 20
Josh is the best! He is super caring, knowledgeable, and patient. My puppy Mila and I loved training with him! I've seen so much improvement with Mila within just a few months!

Mary Cornia
01:27 23 Jul 20
Josh helped me get my 5 month old puppy in tip top shape and ready to hang out in my classroom! Worked with my schedule and helped with the specific things I needed! I can now take Coconut anywhere and everyone is always amazed at how well trained he is!

Hailey Beutler
18:06 18 Jul 20
The trainer we have has done an amazing job with my dog she had truly come a long way with the help!

Alexus San elias
23:21 11 Jul 20
Josh did such a great job with Kona. Now my wife with RA can walk her without pulling etc. He was also understanding when our pickup was delayed with COVID testing. I can't wait to keep up the training.

Christopher Smith
02:50 10 Jul 20
Super happy with our experience! Took great care of our pup. He's learned so much!

Treated us and our dog great. Dogs been really obedient so far.

Robert Reynolds
18:09 07 Jul 20
Josh has been truly awesome in helping teach us how to help our dog manage his distraction levels and fear. It's easy to see a difference in Dudley and we can see their training really does work and it's so heady for the dogs to pick up.

cinnimonandnoah98
18:51 06 Jul 20
His boot camp was really awesome! Results are evident. Would definately recommend!! Its like having a new dog. Tip Top K9 was amazing to work with :)

Chase Torgesen
23:05 27 Jun 20
Josh is a skilled trainer! He helped train our dogs and train us to continue to improve their skills. I highly recommend him!

Keri Kammerman
00:50 18 Jun 20
Josh was great at helping us to learn to work with our Dalmatians. It was a pretty large expense and commitment but well worth it.

michael kammerman
00:46 18 Jun 20
Josh helped me train my dog Bia. She had been aggressive, breaking fences down, hoping fences to get to people walking in front of our house, lunging at cars, I couldn't bring anyone over in anticipation of her being aggressive. After the training course, I love taking her on walks, I'm no longer terrified of her being aggressive at the vet, etc. She had really done a 180 since training. Even though she tried to snap at josh a few times, he believed in her and now she's a totally different dog! I will always recommend this training program to anyone who asks!

Melissa Lee
23:20 17 Jun 20
Josh does outstanding work! He is knowledgeable, kind, and knows his stuff. Thank you, Josh! Highly recommended!

Josh Whatcott
15:41 16 Jun 20
Tip Top was a great experience. We have 2 you g dogs who had no training and we have been able to take our dogs to the park, dog park, camping and in public after working with Tip Top. We had one on one experiences and got our dogs to listen and behave so much better. So glad we went with them, it's been a whole new world for us!

Brittany Loder-Gamez
01:38 13 Jun 20
Josh is an awesome trainer. He is super patient and knowledgeable. I highly recommend his dog training.

CM Industrial
01:36 13 Jun 20
Josh is fantastic trainer. He is a miracle worker. Our dog would not listen, was at times aggressive with us, destroyed clothes and shoes, very stubbiorn. He was sent to boot camp at Tip Top k9. He is now listening. Anyone who is struggling with their dog send them to Josh.

Heidi Molloy
21:23 04 Jun 20
Josh gave me a whole new dog. My dog used to be very stubborn and aggressive and now he's the sweetest. So glad I heard about Tip Top K9!!

Tia Molloy
21:20 04 Jun 20
Tip Top was a great experience! We had an aggressive dog and our trainer Josh was a huge help! We can now take our dog out without worrying about other dogs. I would definitely recommend taking your dog here for training! :)

Brooke Fife
19:33 30 May 20
Josh at K9 was fantastic. Helped my partner and I with our giant, troublesome St Bernard. Before training we had to walk Kylo early morning or late at night and he wasn't good around other dogs. After training we can take him anywhere any time and not have to worry about a thing. Also we transitioned Kylo to an apartment and he's great there (other than hair) and super sweet to neighbors and their dogs. Would recommend Josh to anyone!

Andrew Light
19:33 30 May 20
I can't express my thank you enough! This experience has been LIFE CHANGING! Josh worked amazing with my dog Ingles. Thank you Josh for not making me feel stupid about not knowing how to properly control and train my dog. I will recommend Tip Top K9 to all my friends and family with dogs! Thank you again.

Logan Gordon
00:30 08 May 20
Josh is amazing! He's good with out pup he's good at his work! I would definitely recommend him and I have recommended him! 10 outta 5 stars! Changed our life!

Scarlett Kelsch
00:03 08 May 20
Josh was excellent to work with! Treated our puppy like his own and appreciated all the progress updates. We are excited to see all the progress our puppy has made!! Would definitely recommend tip top k9!

annalee hawkins
17:25 04 May 20
Josh was great to work with. They kept us informed of the progress through the training. Sadie has made such progress in such a short amount of time.

Jake Hawkins
17:25 04 May 20
Wow..! What an experience! Josh was our trainer and he is phenomenal. We had three families, each with a dog and we are forever thankful for his expertise and insights. Look forward to the ongoing group classes that are provided for free ... anytime we want to go!

Mike Wilson
05:56 03 May 20
Had incredible progress with our poodle Gus. He has been much more confident and well behaved since our very first lesson. We've already had family do the same training and having great success as well. Not only will your dog obey your commands but anyone's. Josh will train your dog as well as teach you how to get the best results at home and in public. Worth every penny!

Johnnie Salimbene
21:07 02 May 20
Had a great experience with Josh! He's very knowledgeable and experienced in what he does. Noticed immediate results after the first lesson and have continued to see progress from our dog. We plan to take any future dogs that we may have to Josh and refer our friends and family to him.

Madison Salimbene
20:59 02 May 20
Josh was great with Lady and was very good at giving direction and being open to questions. Extremely satisfied with the results and plan to continue training and attending lifetime group classes to improve Lady's results even more.

Kyler Wilson
20:55 02 May 20
Josh has helped my baby King so much!! Before our training king wouldn't sit still, we couldn't go on walks without him pulling my arm off and so many other issues. Now he is a changed dog and it's made my life as a dog owner so much easier. I'm truly thankful to him for all his help. If you're looking for a dog trainer this is the place to go! A picture of King placing to show what a good boy he's become.❤️

Jossy Schow
16:55 25 Apr 20
Josh and TipTop K9 have been amazing to work with! Not only does Josh wonderfully train your dog, but he teaches great skills to us dog parents too! In only 3 training sessions with our Boxer Bodhi, we have seen amazing results! Thank you Josh and your team at TipTop K9! Can't wait for you to train our other dog Indy next week!

Summer Pollard
23:41 20 Apr 20
Josh was amazing! He was patient, caring and dedicated to helping our pup be the best that he could be. His love for dogs and passion for helping dog parents thrive truly shows. 10/10 would recommended!

Kristen Krueger
00:49 18 Apr 20
Josh was patient and a wonderful trainer for Bori, our Golden retriever puppy. We are beyond happy with how things have turned out!

Cole Swiston
00:43 18 Apr 20
We are so pleased with tip top k9 training, Josh the trainer did an amazing job with our puppy. He was able to meet all of our concerns with our puppy and we could tell he did all of her training with professionalism and love for dogs.

Heather Cheshire
18:54 16 Apr 20
Josh did an excellent job with Lany. She was a completely different dog when she came back in a good way. He taught her all the things we wanted her to learn. I highly recommend Josh.

Josh is the man!!!!!! He did everything promised and more!! Answered all our questions, even the ones we didn't realize we had! Our dog wasn't loved or even liked by my wife..... not the case any more. So glad we found tip top K-9!

Rick Stanton
00:39 16 Apr 20
Josh was great to work with. We have a very hyper dog and we learned to channel her behavior. She is great at come, place and heel.

brian mclane
22:06 11 Apr 20
Game changer. Our stubborn Sheepadoodle is a such a good boy now! Will recall for us even when chasing another dog. This was our third time getting him trained and no one else could get him to do recall until these guys!

Ben Wagner
20:36 11 Apr 20
Josh Johnson trained our lil frenchie Moose this March and my husband and I are so impressed with how well our gig is doing. We look forward to group training and keeping Moose socializing with other dogs. Josh was extremely professional, kept us up to date with progress and report cards including videos of Moose's training. Highly recommend Tip Top K9

Jeremy Ayala
00:43 27 Mar 20
Josh was super friendly and helpful while teaching us to work with our dog Zoey! We were able to meet all of our expectations and we are excited to continue working with him in the group classes!

Austin Gleed
00:18 26 Mar 20
This training has been so awesome in helping us train our Zoey! We finally feel comfortable taking her out in public and letting her mingle with other dogs😊 Thank you!!

Paige Burnham
00:17 26 Mar 20
Awesome impact on our relationship with our girl. Improved compliance and consistency. Thanks Josh!

Casey Luke
20:58 21 Mar 20
Josh with Tip Top K9 training is awesome. He made easy work of training Marlie. You will not regret using him.

Beckie Luke
20:58 21 Mar 20
Thank you! Thank you! Thank you! Josh worked wonders with our coonhound! We appreciated the constant video and message updates. Would absolutely recommend Tip top & Josh for training needs!

andrea frisch
18:55 15 Mar 20
Josh with Tip Top K9 was absolutely amazing! Our pup was quite the stubborn boy (mini dachshund) He used to bark constantly around the house and especially at other dogs and people. He is now much more obedient and social! We saw improvement in our pup even before his first official lesson after his consultation! Through their training, he can now sit, stay, come, heal, place, and as I mentioned before, his incessant barking has improved tenfold! He has even learned a few tricks. We had a fantastic experience with Tip Top K9 and would recommend their services to anyone!

Matt Sweet
23:01 14 Mar 20
Our dog Pickle (dachshund) started out as a ferocious ankle biter, barking at anything and everything. Pickle is now more social and sweet to other dogs and people. We can't thank Josh and the people of Tip Top K9 enough! If you have a stubborn, territorial , and vocal dog we highly recommend you take that pup to Tip Top K9!!!

Lindsay Trevino
22:47 14 Mar 20
Our West Jordan dog training location is one of the top rated locations in the state of Utah!
There are many dog training options in Utah but at Tip Top K9 West Jordan your first lesson is only $1.00!  We specialize in a 2 – 4 week board and train program where your precious fur baby comes and lives with us and then we bring you back a well behaved citizen!  We also do private lessons at your house if that is an avenue you would like to investigate. 
We always start with a $1.00 first lesson so call us today at (801) 889-2710.
Real West Jordan dog training clients:

"She's completely different in her behaviors."
"I totally would recommend Tip Top to anyone who has a stubborn dog."
West Jordan Dog Training Out And About:
West Jordan dog training success stories: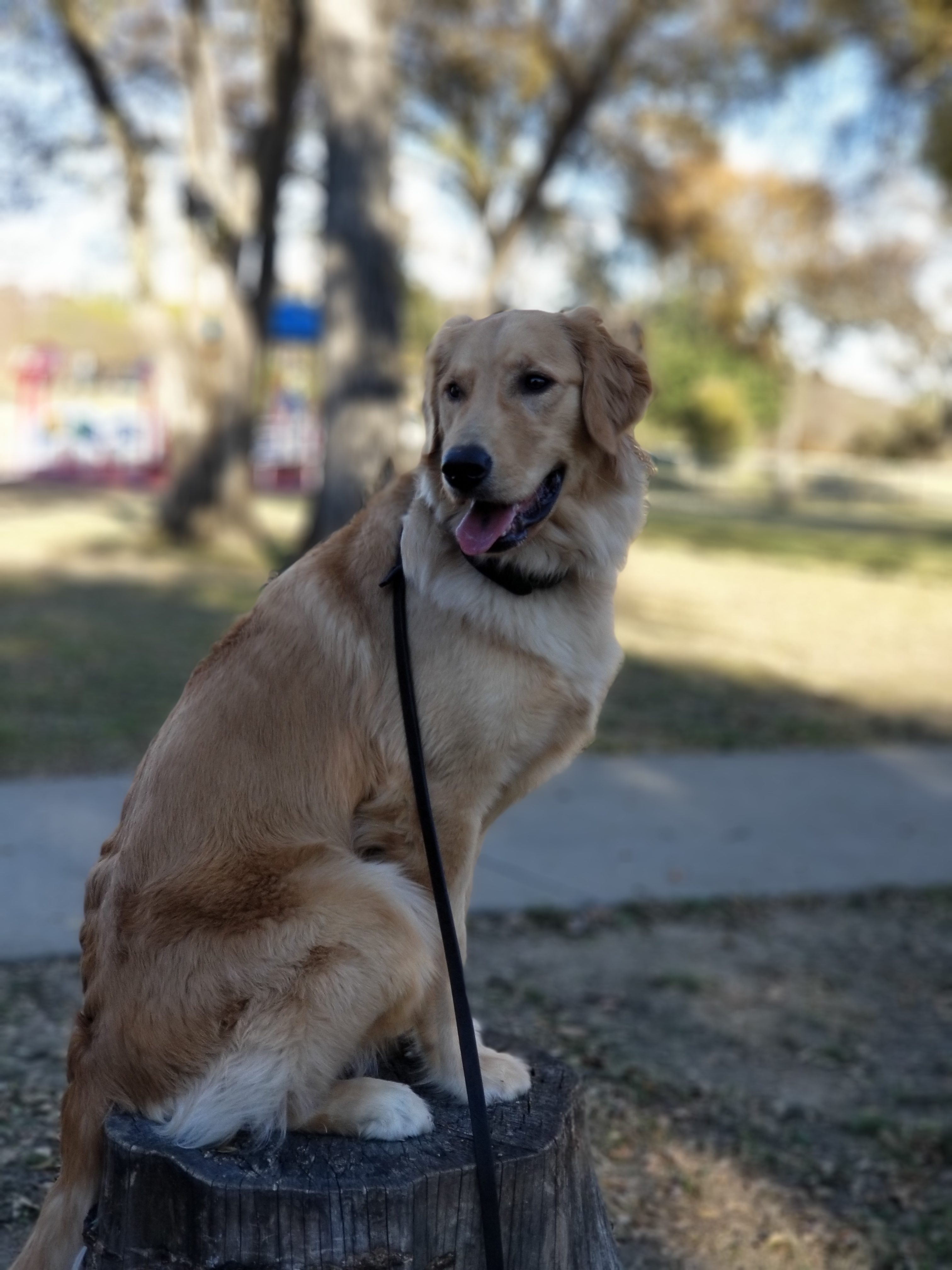 Bella the Golden Retriever
Bella was an out of control golden retriever puppy who couldn't wait to climb you then pull you down the street.  Her heart was in the right place, but she was definitely a handful.  Because of her bad habits her owners Mike and Nicole couldn't really take Bella for a walk or anywhere else for that matter!
After 4 weeks of Bootcamp, her life has drastically changed for the better.  Now instead of running to and jumping all over new people, she sits at your feet and waits for love to come to her.  No need to worry about pulling on the leash either, Bella is now 100% off leash!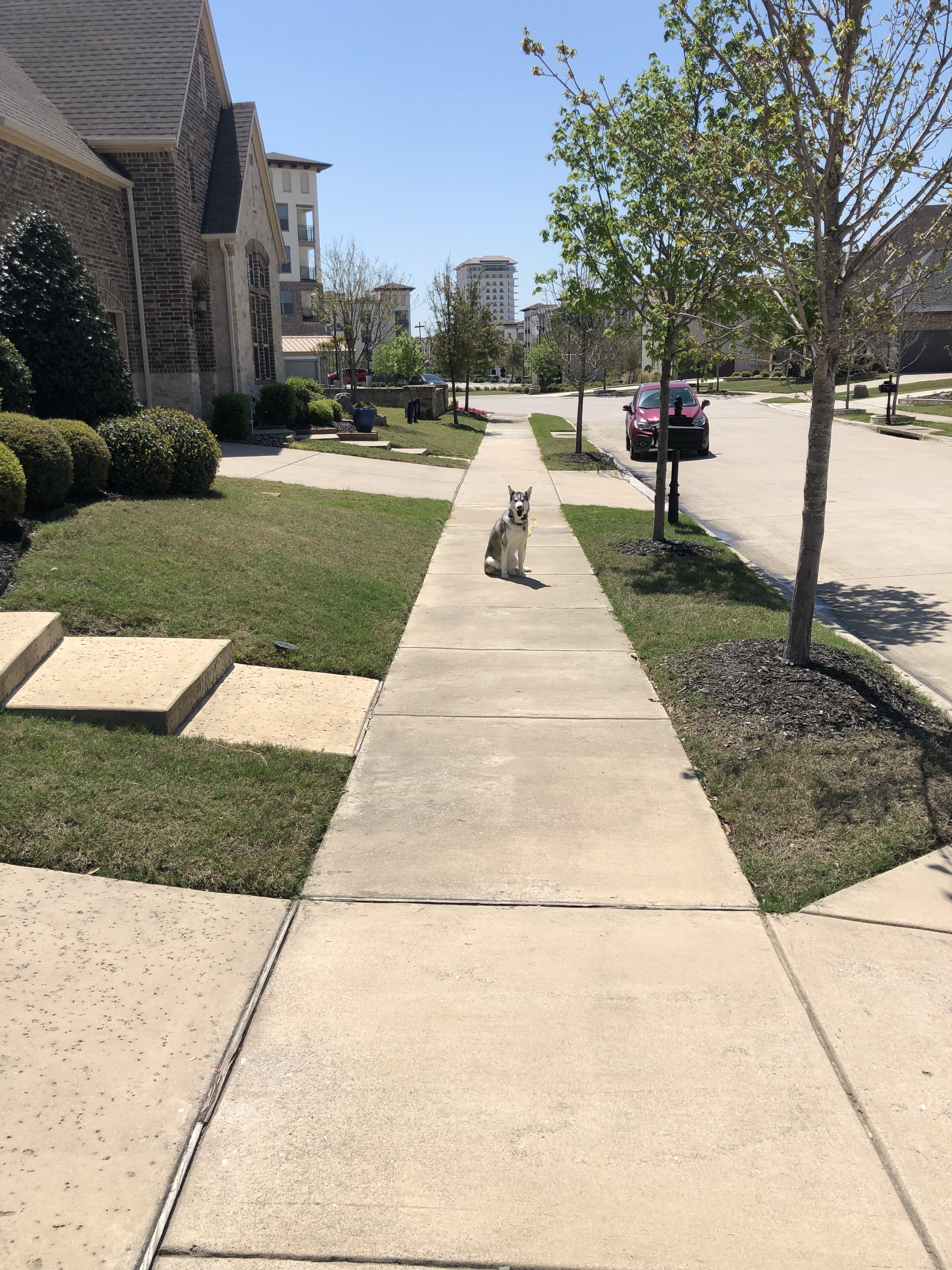 Lucy the Husky!
Lucy was just a small town pup trying to make it in the big city.  Her favorite hobbies were helping herself to the family dinner and long walks around the park pretending she was a sled dog. She hated car rides and listening to anyone who was talking to her. 
Now after 6 weeks of training, she has pulled herself together and is a model citizen.  She still loves walks around the park, but takes a relaxed stroll instead of sprinting to the end of the leash.  She no longer tries to sneak food from the counter when your back is turned, and can instead stay on her bed and watch dinner being made from the living room.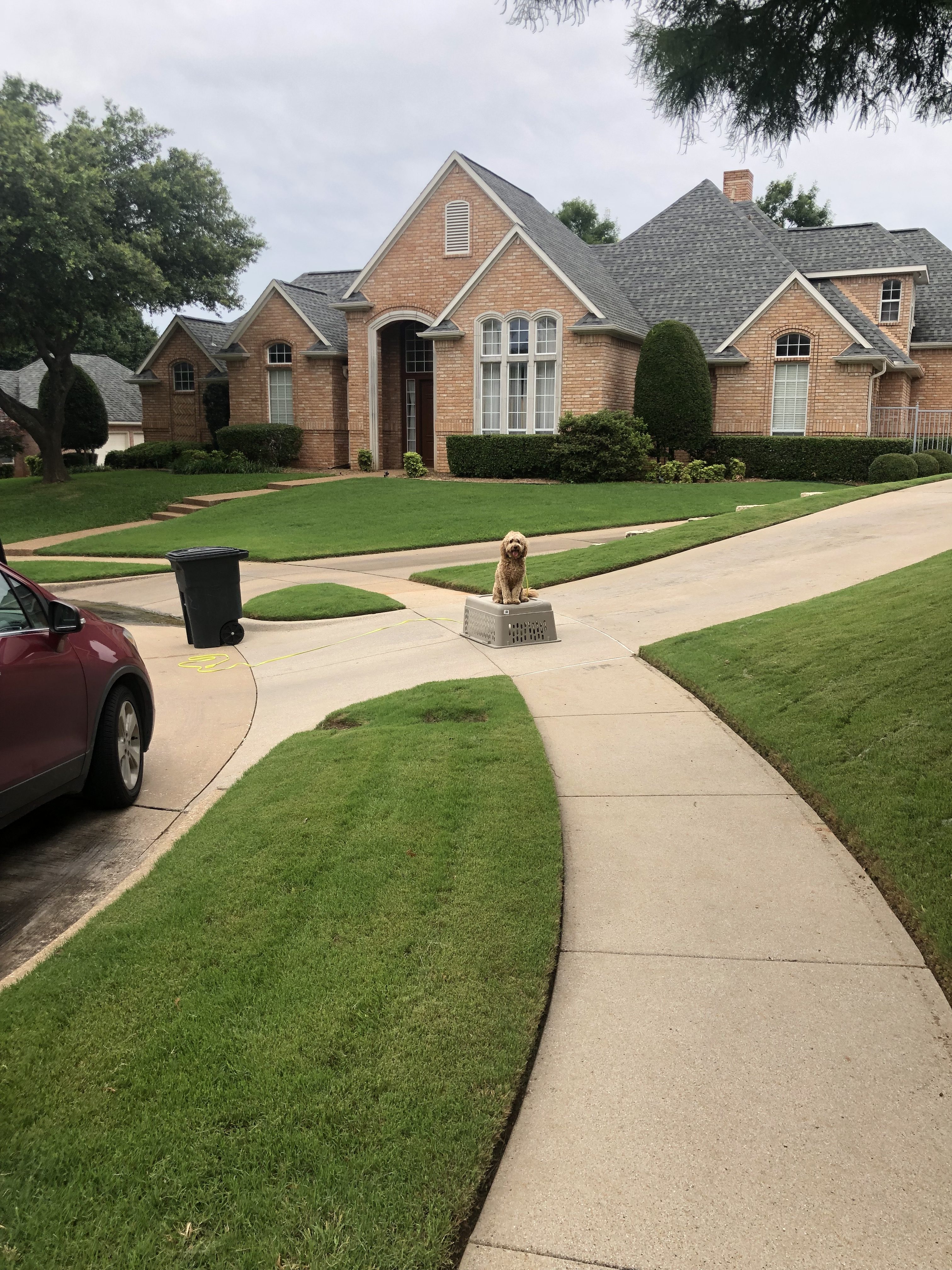 Lulu the Doodle!
Lulu was just your everyday Doodle puppy.  What she lacked in coordination, she more than made up for with crazy.  She was an escape artist and would love to be chased around the neighborhood and parkour through the house!
After just 4 weeks of private in-home training, she had a new lease on life.  Instead of taking off down the street every time the front door was opened, she now just stays on her cot.  Lulu still has her same loving and affectionate personality, but now channels her energy into running laps around the backyard pool instead of the neighborhood!