Josh is amazing - our puppy Luna and the family loved working with him. Highly recommend using Josh for your training - phenomenal

Stephen Byron
01:23 08 Apr 21
Josh helped us train our Blue Heeler (Pepper) and Boxer/Lab (Polly). They went from not getting along or listening to doing all commands. I would highly recommend Tip Top K9 and Josh. He has worked very well with both of them.

Angela Dignan
18:53 01 Apr 21
Josh was amazing with our dogs! We have learned so much and our dogs are now so well behaved and follow commands every time! I would recommend this service to anyone who needs help training their dog!

Matt Dignan
18:53 01 Apr 21
Josh has been so great. We have enjoyed working with him and the training has been fantastic. Two dachshund pups at one time! Definitely a challenge but he was patient with the humans too! Definitely recommend working with these guys!

Brandi Lloyd
22:26 30 Mar 21
I was under so much stress trying to get my dog to be able to take out to the park, ride in the car, take on walks without my arm getting torn off and the barking to minimize. I saw this company and figured I had nothing to lose with the money back guarantee. It was worth every penny!!!

Logan McPherson
21:31 30 Mar 21
Josh did an amazing job with my two girls Bronx and Jeter. I couldn't be happier with the training that was provided. I would recommend him to anyone looking for training services.

Derek Green
20:51 30 Mar 21
Josh was excellent in training our puppy! Thanks so much!!

Renu Bakshi
18:48 29 Mar 21
Josh was very helpful with training our puppy. Our puppy is very receptive to everything we say and he is so well behaved! Josh is amazing!

Vinay Bandiatmakur
18:47 29 Mar 21
These guys are great! They trained my Golden Doodle and did a really good job! Had no idea she could listen so well! Well Worth it!

Boulder Bluffs
13:26 29 Mar 21
Josh was great with Maui Our almost 2 yr old cane corso. We found that our baby was not aggressive thanks to Josh.

Stephanie Welch
16:02 28 Mar 21
Josh is an excellent trainer who has helped us train our 7 month old Golden Retriever, Charlie. What I loved about the way he works is that he takes the time to build a relationship with your dog before beginning the training and the focus is on training the owners to properly handle their dog.I appreciated that in the beginning, his focus was on finding the right training path for Charlie. Josh was honest, fair and transparent about pricing and is genuinely in this because he loves dogs and wants them & their owners to have a better, happier life. It shows.My goal at the beginning of training was to be able to take Charlie into the office with me and at 7 months old he handles the office like a champ.I 10000% recommend training with Josh. If you are consistent with doing training sessions every single day and listen to his feedback - I believe he can help any dog.Thank you Josh and Pete!

Kayla Davis
20:45 27 Mar 21
This has been the best dog training, josh is super informative and has made training our dog a great experience.

Jacob Beckstrom
20:26 27 Mar 21
Working with Josh has been amazing and completely turned my dog Archie into the best version he could be. I would highly recommend Tip Top K9 and Josh to anyone and everyone! Thank you!!!

Leah Tinnin
17:55 27 Mar 21
Working with Josh has been such a fantastic experience for us and our dogs.During our consultation he made us feel so relaxed, and provided us with answers to all of our questions, eliminating any doubt that we were making the right decision.That feeling carried over to our lessons. Each and every one of the lessons Josh would spend time focusing on each of our pups individually, as well as working with them both together. He was patient, kind, and loving every step of the way.Not only did Josh work with our pups, but he provided us with the foundation and tools necessary to continue the success we have already seen.I would highly recommend Josh to help train you and your pup(s) for any dog related reason or concern you have.THANK YOU JOSH!!

Erick Henrie
00:40 23 Mar 21
Josh is an amazing dog trainer. He is calm and compassionate. He is also very understanding of each dog's unique needs. We highly recommend Tip Top and Josh for any dog training needs.

Becca Henrie
00:19 23 Mar 21
Josh is great! Bella loved him! He even gave attention to my other dogs and my cats.

Brooke Bos
18:44 22 Mar 21
I just want to say this way the best thing I have ever done. Hiring Josh was such a great experience. I was at the end of my rope with our crazy puppy. I had tried every collar, every shock collar and nothing seemed to work. I have walked our dogs everyday for 9 years. It is the best part of my day but with our new dog (Kimber). I just couldn't get her to walk on the leash. She pulled so hard that it just ruined it for me and our other dog. I just didn't know what to do. So, I got on line and read every review and decided after reading someone else's review about there crazy out of control dog that Josh helped them with to just give it a shot. I am so thankful that I did. Our older dog can walk now with no leash and our crazy (Kimber) doesn't pull anymore. They both come when called and place so good. Josh is patient and kind. He really loves dogs you can tell. And if someone can train a Brittany it is something. We will be using tip top k9 again in a few months as we have another new puppy, and want all our girls to be trained the same. I can honestly say we are going to enjoy our dogs so much more now that they are trained. We can take them so many more places and not worry. Josh has made my life so much easier. I highly recommend using tip top. It was worth every penny and more. Thank you Josh and Tip Top K9 you are awesome

Tara Wilson
22:10 20 Mar 21
Totally worth the money. My dog was getting aggressive around children and other dogs and Josh helped us turn it around. Now everyone can see the sweet loving dog she is. We can go in stores, to dog parks, and on walks without her barking, lunging, or snapping and she is a much happier dog overall.

Maren Mower
14:03 20 Mar 21
Josh was so great with my dog Barkley! I appreciate everything josh has taught us!! Thank you!

Tiffany Thiede
22:24 19 Mar 21
Josh has been a life saver! We've struggled taking our pit anywhere because of how he has acted and now we get to look forward to our future adventures with him! Thanks so much! Definitely worth it all!

Absolutely amazing experience, worth every penny. My dog has completely changed and I can now have piece mind. Josh is more than professional as well as super personable. Thank you so much!

Wyatte Hancey
00:18 11 Mar 21
My trainor Josh is a miracle worker! He has helped us turn out German Shepard into a wonderful dog that doesn't pull or bark anymore. 10/10 would definitely recommend!

Josh was great to work with. Our dog has improved immensely, and is way more fun to be around now with the training we received.

Terilynn Noble
23:49 05 Mar 21
We bought a puppy at the beginning of the pandemic on a whim. 6 months later I wanted to sell that cute puppy because we had no idea how to get him to behave and he was making us miserable acting like he was the boss of the family! We made an appointment with Tip Top K9 and Josh helped us completely turn things around! Our dog is so well behaved now and we all love him even more! The delivered on everything they promised and more!

Britney Nelson
20:14 05 Mar 21
We had a great time training our dog Toby with Josh and Tip Top K9! It was amazing to see the progress that Toby made at 5-6 months old!

Such a good learning experience for me who is a first time dog owner! Great information and Josh is so personable! Would highly recommend!

Jodi Romney
19:53 03 Mar 21
Josh was great at teaching not only us but your Boarder Collie Healer mix dog. She was very chaotic before training. She still has her personality but definitely listens now.

Cameron Letcher
23:05 01 Mar 21
Josh was amazing. I highly recommend using him if you want to train your dog. My dog was so naughty and we were on the verge of having to give our dog that we love away and Josh came and literally helped save Thor's life. Can't thank him enough.

Sarah Molloy
21:50 20 Feb 21
Not sure I will had a chance to grow from sceptic to firm believer in this training if not for Josh. It was heartwarming to see a trainer showering a trainee, Ziggy, with such a love, and wanting him to obey not to please but to have safe and happy life.Amazing experience!All the best to Josh !

Snezana Muckajev
03:07 20 Feb 21
I would recommend Tip Top K9 to anyone that wants excellent results for their dog. Josh "trainer" was unbelievable. Both his skills, patience and obvious love for dogs is amazing. Thank you

Steve Riga
21:54 18 Feb 21
Josh is the man. Our Dogs responded very well to him. Josh will put your dog on the right track. Money well spent.

Tyler Powell
04:58 13 Feb 21
Josh was very fun and easy to work with! I'm super happy with the progress we have made with our dog and will use the same practices with our future dogs!

Josh was great! He helped us with our dog aggressive Aussie. She's getting better every day!

Joshua is the most chill trainer, I have ever met and I have met a few. He is patient not only with the dogs he is patient with the owner. If you are serious about training your dog Joshua is highly recommended. Owning a dog is a huge commitment! It is mandatory that you be involved in your dog's training as much as the trainer. Dog's are not a novelty item... they are FAMILY❤️❤️❤️ If your dog is not perfect... remember you are not perfect and it probably something you are doing to make your dog act out. Patience, commitment and follow through are key to a great dog!

Cathy Parker-VanValkenburg
17:06 05 Feb 21
Josh was a great trainer teaching us the ropes and giving us great examples on how to further train our dog. It was outstanding service and would recommend to anyone who wants to train their dog.

Raul Perez
01:00 04 Feb 21
Josh was so great at helping us train our puppy Luna! We are so pleased with tip top k9! Thank you so much!

Adriana Ramirez
00:56 04 Feb 21
Tip Top K9 has been amazing to work with. Josh is a great trainer and has been wonderful at explaining things in a manner that the whole family was able to understand. He has helped my puppy become such a well behaved pup. Highly recommended!

Kylie Harrison
19:06 23 Jan 21
We had a great experience. Training with TTK was empowering because it taught me I don't have to be a pro or spend hours with my dog to get results. Just need simple consistency and anyone can do it. My dog no longer pulls, charges at other dogs, or jumps. The program brings out the best in most any dog!

Carli Whitehead
20:37 16 Jan 21
I couldn't be happier with the results. Our dog is a completely different dog. Walking with her is a dream now. She's over come her fear of people walking in front of our house. Or favorite is the "sit-stay." Ask then about this.

Josh has seriously changed our life!! Training with tip top was the best decision we made! Our Kobe boy went to not listening, jumping and biting to being such a good boy! I would recommend tip top to everyone! Seriously so happy with our results!

mina lizarzaburu
18:25 09 Jan 21
Tip top has changed our Kobe's life! Josh was such an awesome trainer. I would 100% recommend tip top. Great customer service, great communication, all around great experience!

Dakota Maurer
18:22 09 Jan 21
I was struggling to train a stubborn boxer and a pitbull that was starting to show aggression issues. My concerns were addressed in the first few sessions. I got way more out of it than I expected. Now I have two extremely behaved dogs that are happier than ever. I've recommended Josh to everyone. He is super patient and knows what he is doing.

Chad Bingham
00:23 05 Jan 21
We started looking for dog trainers when our Australian Shepard began to get very leash aggressive and would pull while we would go on walks. I am so grateful we chose Tip Top after meeting with other trainers. Within the first two lessons we could see a huge difference! Our trainer, Josh could not be more professional and made the whole learning process easy for NugNug and for my daughter and me. I wouldn't even recommend another training program. If NugNug can do it....any dog can!!

Animal Awareness
20:09 01 Jan 21
Great training experience. My dog loves the trainer and they focused on what my dog needed to learn most

Court Butterfield
19:45 31 Dec 20
Josh with Tip Top K-9 is phenomenal! He really knows his stuff. He is calm and patient with both owner and dog. Our 2 pups loved him and were so excited to see him every time. We have a 6mo puppy and a 5 yo dog and he worked great with both and helped us correct behaviors old and new. We now feel like we have the tools to create a calmer environment at home. Looking forward to group classes as well!

Kayla Brown
18:24 31 Dec 20
Josh has been great to work with. Would absolutely recommend Tip Top K9 to anyone interested. Cooper was walking on his leash without pulling after one lesson. Amazing!

Jennifer Godfrey
02:21 31 Dec 20
Our West Jordan dog training location is one of the top rated locations in the state of Utah!
There are many dog training options in Utah but at Tip Top K9 West Jordan your first lesson is only $1.00!  We specialize in a 2 – 4 week board and train program where your precious fur baby comes and lives with us and then we bring you back a well behaved citizen!  We also do private lessons at your house if that is an avenue you would like to investigate. 
We always start with a $1.00 first lesson so call us today at (801) 889-2710.
Real West Jordan dog training clients:

"She's completely different in her behaviors."
"I totally would recommend Tip Top to anyone who has a stubborn dog."
West Jordan Dog Training Out And About:
West Jordan dog training success stories: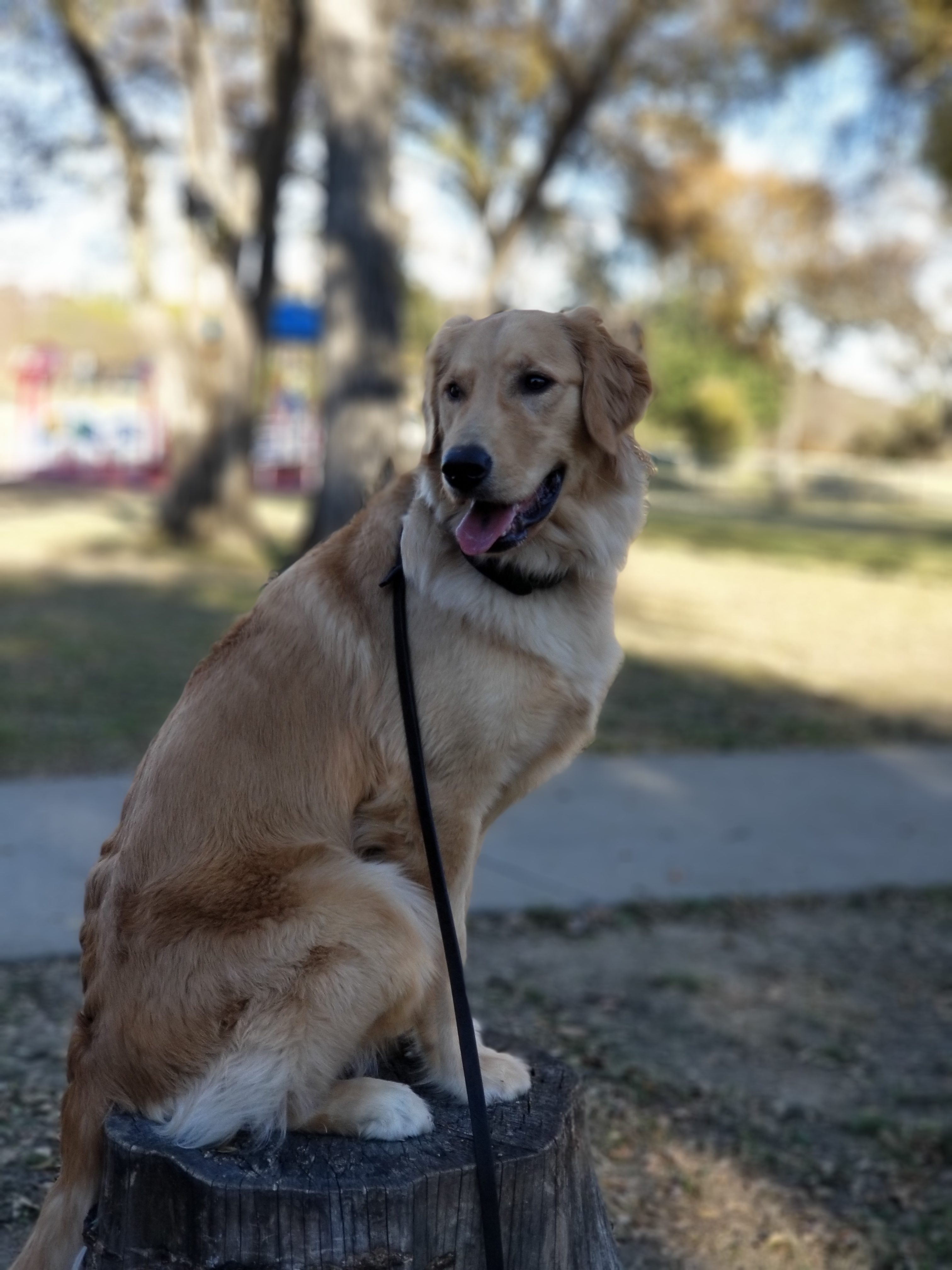 Bella the Golden Retriever
Bella was an out of control golden retriever puppy who couldn't wait to climb you then pull you down the street.  Her heart was in the right place, but she was definitely a handful.  Because of her bad habits her owners Mike and Nicole couldn't really take Bella for a walk or anywhere else for that matter!
After 4 weeks of Bootcamp, her life has drastically changed for the better.  Now instead of running to and jumping all over new people, she sits at your feet and waits for love to come to her.  No need to worry about pulling on the leash either, Bella is now 100% off leash!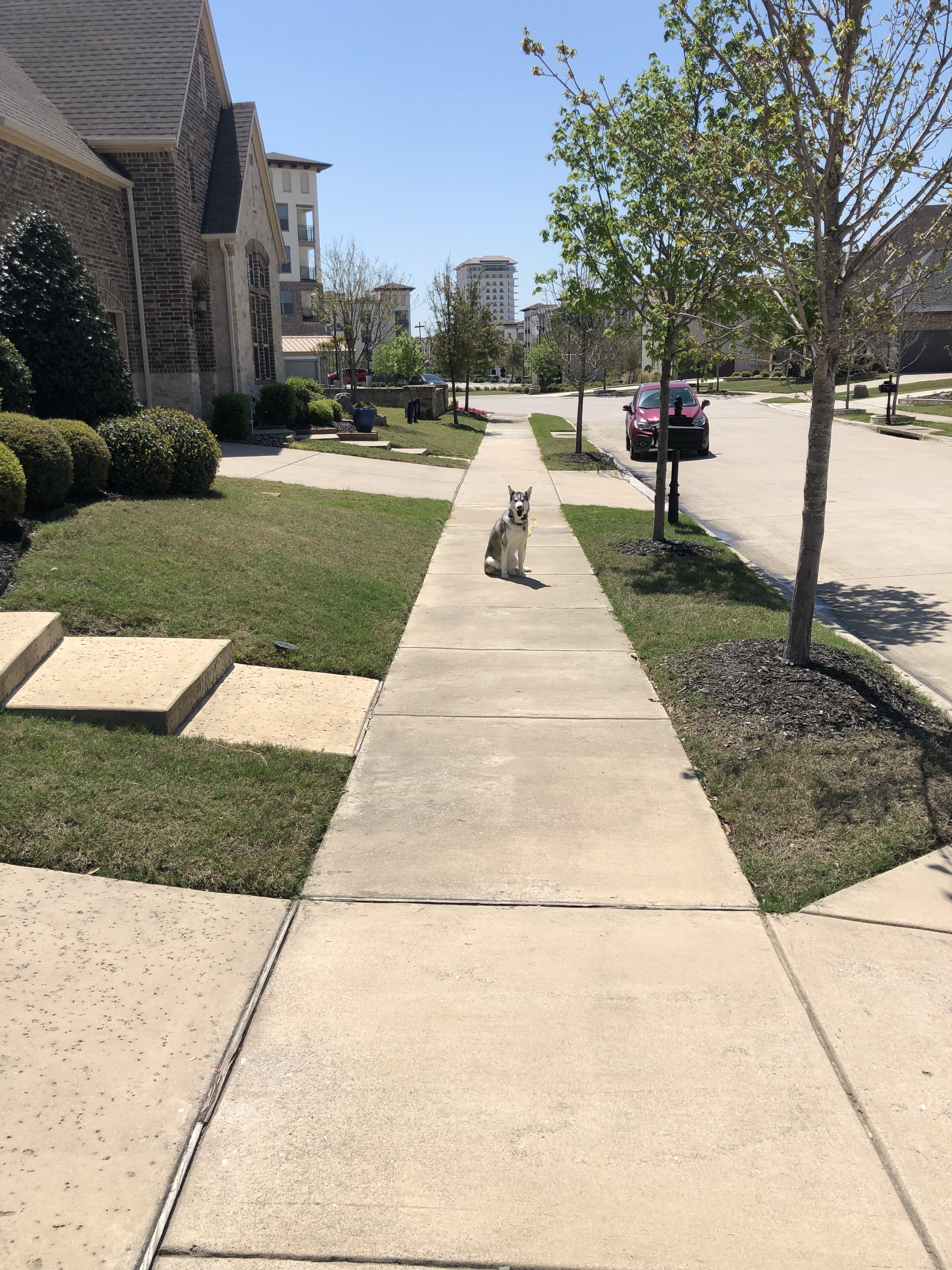 Lucy the Husky!
Lucy was just a small town pup trying to make it in the big city.  Her favorite hobbies were helping herself to the family dinner and long walks around the park pretending she was a sled dog. She hated car rides and listening to anyone who was talking to her. 
Now after 6 weeks of training, she has pulled herself together and is a model citizen.  She still loves walks around the park, but takes a relaxed stroll instead of sprinting to the end of the leash.  She no longer tries to sneak food from the counter when your back is turned, and can instead stay on her bed and watch dinner being made from the living room.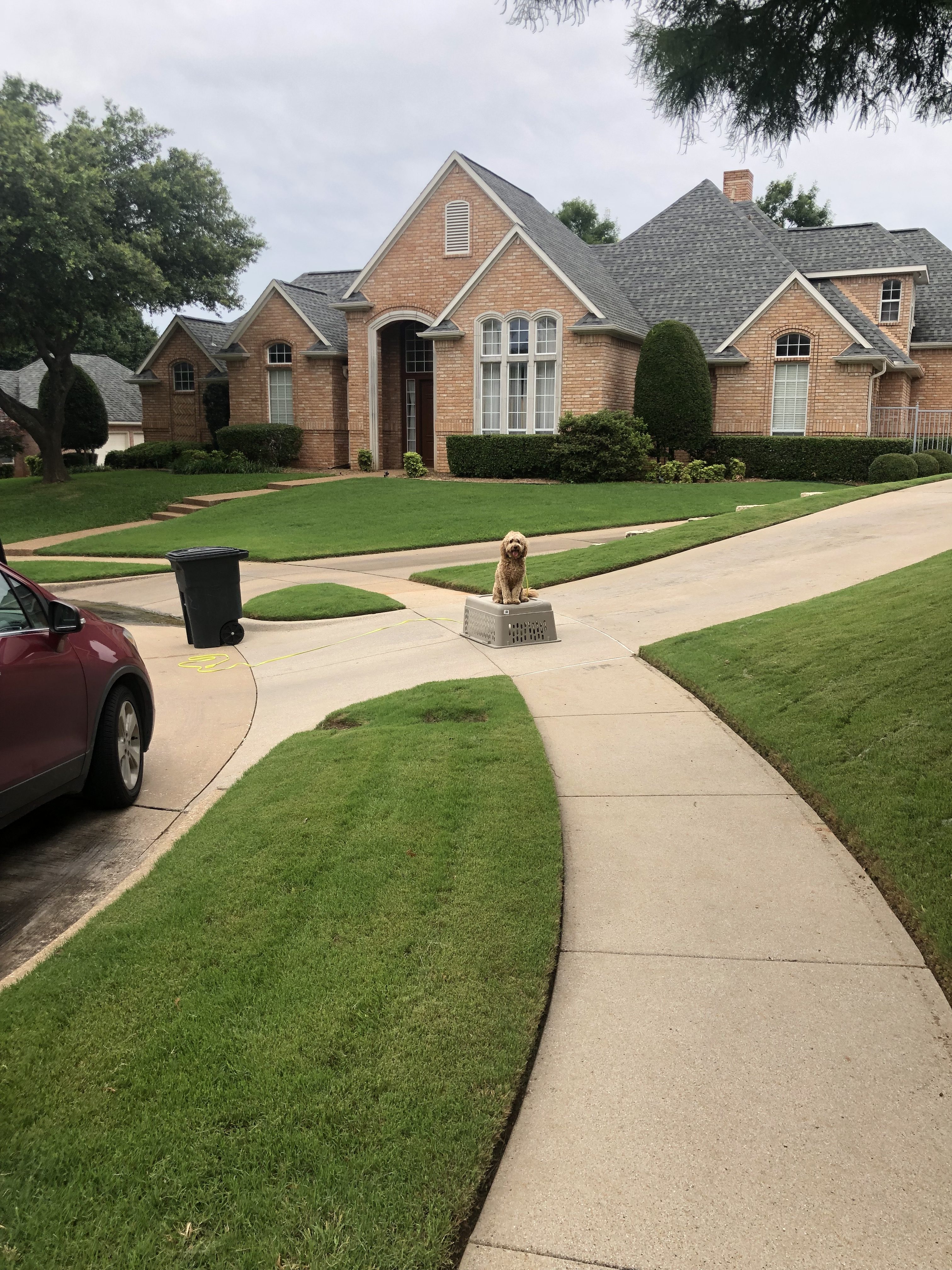 Lulu the Doodle!
Lulu was just your everyday Doodle puppy.  What she lacked in coordination, she more than made up for with crazy.  She was an escape artist and would love to be chased around the neighborhood and parkour through the house!
After just 4 weeks of private in-home training, she had a new lease on life.  Instead of taking off down the street every time the front door was opened, she now just stays on her cot.  Lulu still has her same loving and affectionate personality, but now channels her energy into running laps around the backyard pool instead of the neighborhood!