Josh was awesome! He's really helped me and my fur baby 💙

Rylie Ogden
20:21 24 Oct 20
The program was so worth the money! They were so patient and kind working with my dog, taking the time where it was needed. I also loved how they came to our house for training!!

Kylie Martinez
21:44 23 Oct 20
The program was amazing!! They were so good & patient with our dog, & very nice to us. And lastly I love that they come to our house for the training!!! Well worth the money.

Cathy Martinez
21:39 23 Oct 20
Josh is awesome and incredible with our dog!! We will absolutely refer him to everyone!! Looking forward to our group classes! Thank you for everything!

Lindsay Black
23:20 06 Oct 20
We had an amazing experience with Josh! After years of frustration the investment of training was well worth it. Our puppy is much better behaved and we can tell she is much happier to know what we want from her. It has been life changing!

Analisa Oakden
18:16 03 Oct 20
Josh has been so easy and awesome to work with. We tried many training methods and ended up getting increasingly frustrated. We experienced results immediately with this training and our puppy (and us) can now enjoy our walks and playtime. Most importantly our dog loves the results and obeying the commands. Highly recommended!

Mike Oakden
18:15 03 Oct 20
We have a anxious border collie puppy and has went through the training with Josh and we have seen amazing results! She was so so nervous and nipping at people. She has calmed and listened so well. I am really excited to go to the group classes too, I can go her whole life! Just the best!

Megan Young
01:09 03 Oct 20
I have a six month Doberman I started in this class this has made our life so much better and Help build trust and the bond between us. I know that my dog will be well behaved anywhere I go which is such a relief and that I always have control so he can be trusted to go play

Adam Hight
03:36 29 Sep 20
Josh was amazing with Simba. I didn't know Simba could behave so well. He got him walking along side me like a little champ! Most importantly, he treated Simba with genuine love.

Tannia Ross
20:00 25 Sep 20
Awesome results. Loved how quickly our dog made progress. Josh was great to work with. Highly recommend!

Cynthia Remke
00:16 25 Sep 20
Josh has done wonders for our pet/training. We have off leash confidence with our puppy and look forward to future opportunities to learn together

Joel Remke
23:56 24 Sep 20
Josh worked wonders so worth the time and amazing experience if you'd ask me. Would highly recommend to anyone and everyone. Stop looking else where specifically for $1 they charge the first time what's to lose.

Alex Garcia
01:00 23 Sep 20
Josh was very knowledge and helpful and kind to our dog and we are very happy with the service

Mindy Bess
00:40 16 Sep 20
From start to finish Tip Top K9 was a pleasure to work with. Josh did a fantastic job training our pit bull. Highly recommend.

Tanya Crayk
19:45 08 Sep 20
They exceeded our expectations with our 2 yr old red nose pitbull. Josh was an excellent, friendly trainer and brought our Louie back a whole new dog!

Cameron Crayk
19:44 08 Sep 20
Josh is the best dog trainer out there! So patient and awesome with animals. He truly cares about them. The dogs love him and his great attitude! I have a 190lb Great Dane Mix and it was no problem for Josh!Thanks for all your help with Hank!

Mallory Hunt Klein
15:22 30 Aug 20
I cannot thank Josh enough for helping me to train Bentley. He was amazingly patient with me and my anxiety. He helped both of us to be able to walk in Liberty park. Bentley was a champ. If you find yourself in need of a little dog training this guy is for you. Thank you again so much Josh and the tip top k9 group.

dawn hughes
01:55 29 Aug 20
Tip Top k9 is awesome!! They were very friendly and knowledgeable. Our pup came back so much smarter and trained! They gave us all the tips and tricks to keeping our dog obedient.

Jordan Paynter
14:45 19 Aug 20
Luna learned so much! She can come when called, sit, place, and best of all she knows "quiet"!! She's changed in the best way possible. Still her loving goofy self, just more calm and collected. We'd highly recommend tip top k9.

Ashley Stevens
14:43 19 Aug 20
Josh did a great job with our mini Aussie Izzie. She was a great puppy before, but now she is a fantastic dog. Josh taught us as well as Izzie what we should expect from her. She is now very obedient and a happier dog. 5+ Stars

Bruce Denning
00:54 18 Aug 20
They were great with my dog! She would pull and run away, but they helped her, and now we go on hikes with her off leash! Thanks Tip Top K9!!

Christina Nguyen
19:26 09 Aug 20
Josh awesome training and help make Zoey solid on her commands

Lee Sorenson
20:31 08 Aug 20
Amazing experience. With Josh's help our husky no longer pulls constantly and is now trustworthy off leash while hiking!

gofightnguyen
02:29 08 Aug 20
This was the best experience for our pup!! She is a seven year old husky and super stubborn and she did fantastic! Josh did an amazing job!!! I highly recommend!!

Kelsie Nguyen
02:24 08 Aug 20
Josh has transformed our two dogs behavior so much! We hired Josh because one of our dogs was snapping at strangers when they came to our house. Josh trained her (and us hehe) to be able to handle situations that triggered her. Our dogs behavior improved so much that we had to get our other dog trained as well to catch up with her. They both have made huge behavioral improvements and we could not be more happy.

Tori Parker
03:23 07 Aug 20
This is the best dog service training experience I've ever been offered. Our chihuahua/shihtzu mix was so aggressive and didn't listen to us, but after just a few lessons she is looking to us for behavior cues as well as behaving better than she has her whole life. I recommend this service to anyone who is serious about wanting to change their dog's behavior in the healthiest, most effective way.

Derick Parker
03:23 07 Aug 20
Tip Top K9 was a GREAT choice for us in helping to resolve a few obedience issues with our dog Sadie. During our private lessons, it was obvious that our trainer loves what he does and knows how to get the best results possible. Now that training is over, we have gotten so many compliments on how well-behaved she is! Thanks Tip Top K9!

Darran Baggs
00:08 07 Aug 20
We had a very anxiety ridden puppy who had the hardest time being around people and anything with wheels! A month in puppy boot camp and she is an entirely different dog. She is doing amazingly well. I would recommend Tip Top K9 to anyone who has a troubled dog.We love these guys!

Amanda Monson
15:32 06 Aug 20
They are very reliable and extremely professional! My dog had already learned more than I taught him in 3 months!

BudderCandy Creep
17:17 30 Jul 20
These guys are great! I would highly recommend them!

Andrew Blumer
15:40 27 Jul 20
Great working with our dog. Maggie is a different dog for the better.she was such a stubborn dog before Josh started helping us. I highly recommend Josh and Tip Top K9 to anyone it is worth every dollar

David Shannon
21:18 23 Jul 20
Josh is the best! He is super caring, knowledgeable, and patient. My puppy Mila and I loved training with him! I've seen so much improvement with Mila within just a few months!

Mary Cornia
01:27 23 Jul 20
Josh helped me get my 5 month old puppy in tip top shape and ready to hang out in my classroom! Worked with my schedule and helped with the specific things I needed! I can now take Coconut anywhere and everyone is always amazed at how well trained he is!

Hailey Beutler
18:06 18 Jul 20
The trainer we have has done an amazing job with my dog she had truly come a long way with the help!

Alexus San elias
23:21 11 Jul 20
Josh did such a great job with Kona. Now my wife with RA can walk her without pulling etc. He was also understanding when our pickup was delayed with COVID testing. I can't wait to keep up the training.

Christopher Smith
02:50 10 Jul 20
Super happy with our experience! Took great care of our pup. He's learned so much!

Treated us and our dog great. Dogs been really obedient so far.

Robert Reynolds
18:09 07 Jul 20
Josh has been truly awesome in helping teach us how to help our dog manage his distraction levels and fear. It's easy to see a difference in Dudley and we can see their training really does work and it's so heady for the dogs to pick up.

cinnimonandnoah98
18:51 06 Jul 20
His boot camp was really awesome! Results are evident. Would definately recommend!! Its like having a new dog. Tip Top K9 was amazing to work with :)

Chase Torgesen
23:05 27 Jun 20
Josh is a skilled trainer! He helped train our dogs and train us to continue to improve their skills. I highly recommend him!

Keri Kammerman
00:50 18 Jun 20
Josh was great at helping us to learn to work with our Dalmatians. It was a pretty large expense and commitment but well worth it.

michael kammerman
00:46 18 Jun 20
Josh helped me train my dog Bia. She had been aggressive, breaking fences down, hoping fences to get to people walking in front of our house, lunging at cars, I couldn't bring anyone over in anticipation of her being aggressive. After the training course, I love taking her on walks, I'm no longer terrified of her being aggressive at the vet, etc. She had really done a 180 since training. Even though she tried to snap at josh a few times, he believed in her and now she's a totally different dog! I will always recommend this training program to anyone who asks!

Melissa Lee
23:20 17 Jun 20
Josh does outstanding work! He is knowledgeable, kind, and knows his stuff. Thank you, Josh! Highly recommended!

Josh Whatcott
15:41 16 Jun 20
Tip Top was a great experience. We have 2 you g dogs who had no training and we have been able to take our dogs to the park, dog park, camping and in public after working with Tip Top. We had one on one experiences and got our dogs to listen and behave so much better. So glad we went with them, it's been a whole new world for us!

Brittany Loder-Gamez
01:38 13 Jun 20
Our West Jordan dog training location is one of the top rated locations in the state of Utah!
There are many dog training options in Utah but at Tip Top K9 West Jordan your first lesson is only $1.00!  We specialize in a 2 – 4 week board and train program where your precious fur baby comes and lives with us and then we bring you back a well behaved citizen!  We also do private lessons at your house if that is an avenue you would like to investigate. 
We always start with a $1.00 first lesson so call us today at (801) 889-2710.
Real West Jordan dog training clients:

"She's completely different in her behaviors."
"I totally would recommend Tip Top to anyone who has a stubborn dog."
West Jordan Dog Training Out And About:
West Jordan dog training success stories: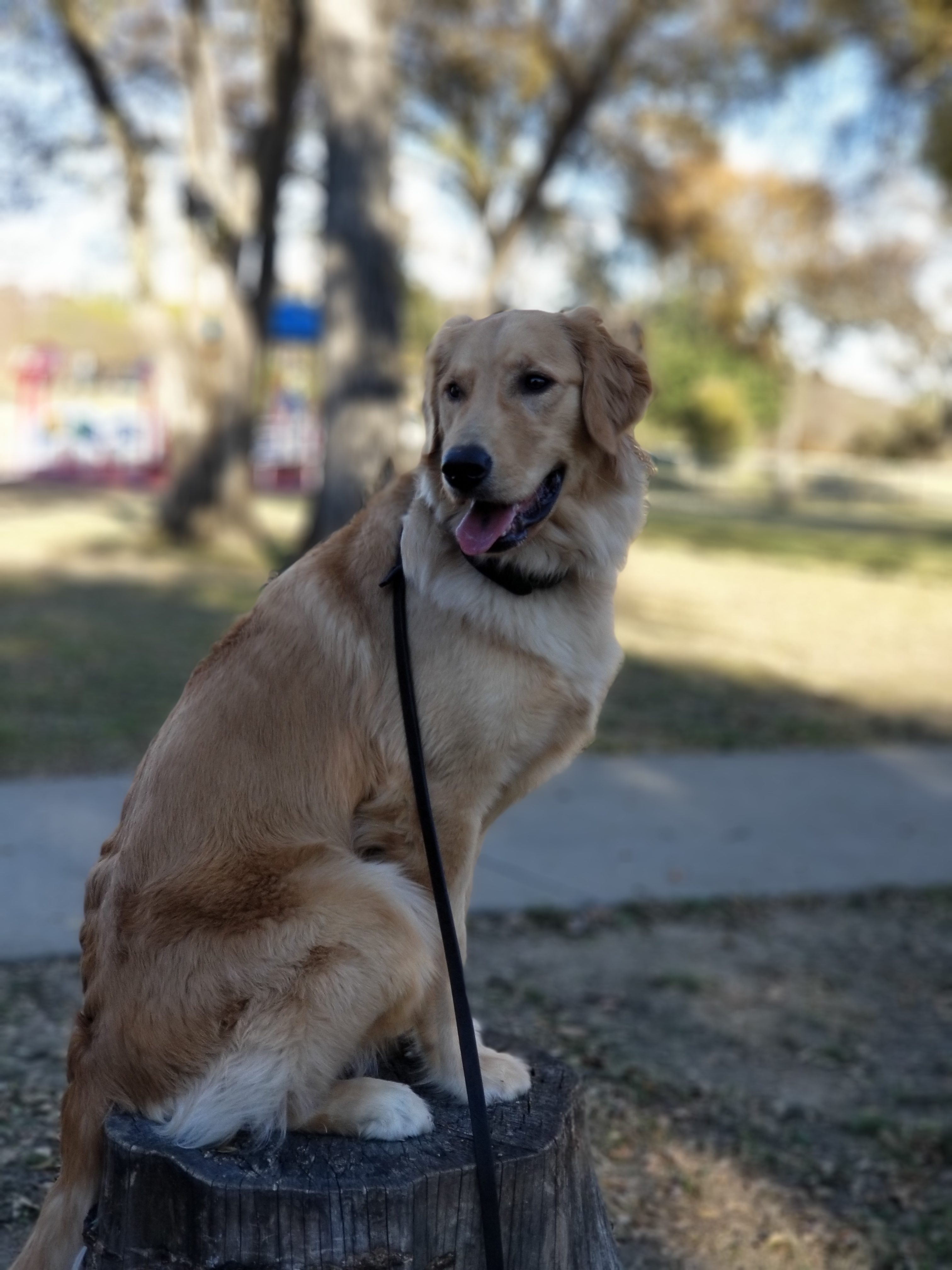 Bella the Golden Retriever
Bella was an out of control golden retriever puppy who couldn't wait to climb you then pull you down the street.  Her heart was in the right place, but she was definitely a handful.  Because of her bad habits her owners Mike and Nicole couldn't really take Bella for a walk or anywhere else for that matter!
After 4 weeks of Bootcamp, her life has drastically changed for the better.  Now instead of running to and jumping all over new people, she sits at your feet and waits for love to come to her.  No need to worry about pulling on the leash either, Bella is now 100% off leash!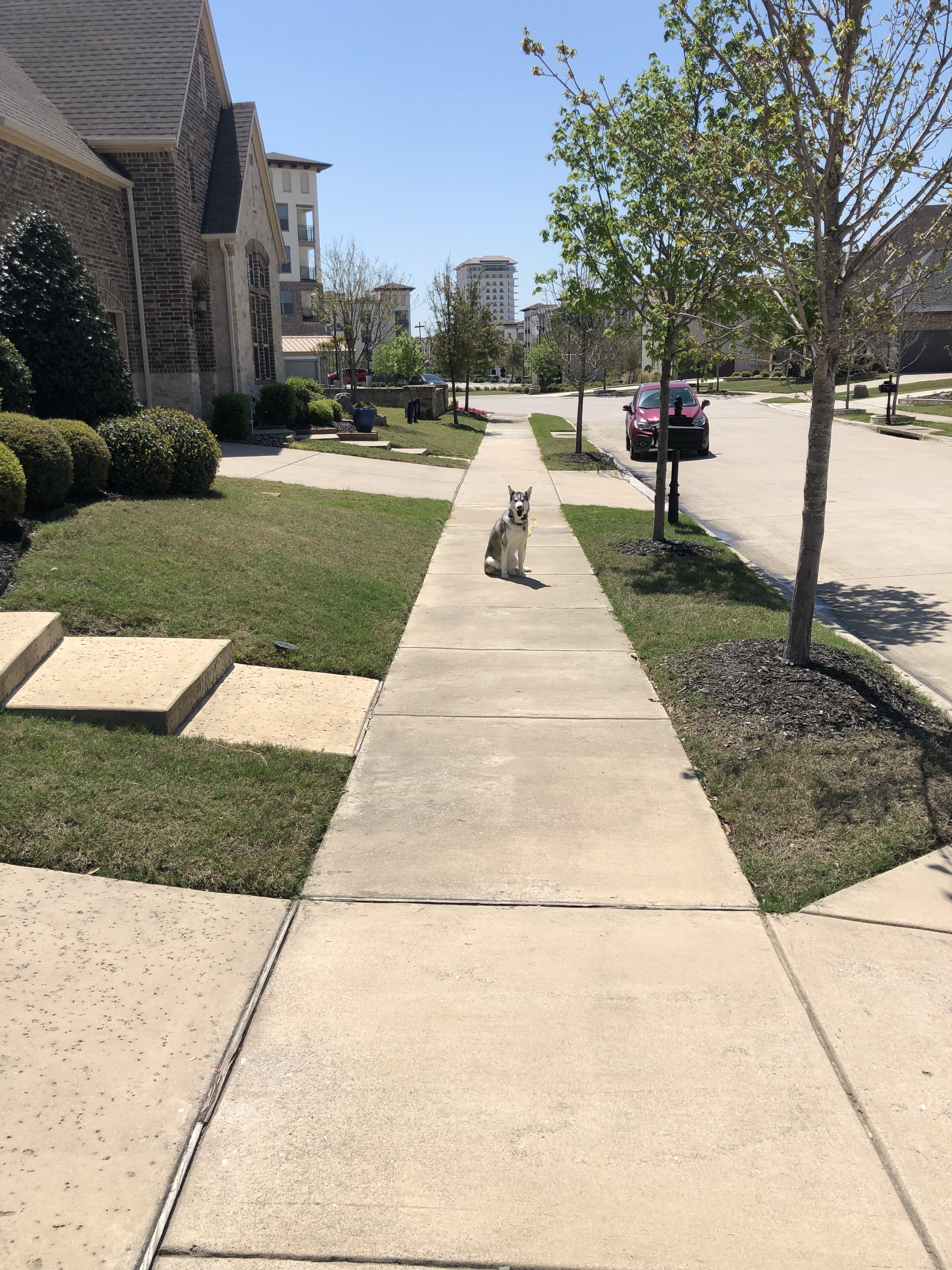 Lucy the Husky!
Lucy was just a small town pup trying to make it in the big city.  Her favorite hobbies were helping herself to the family dinner and long walks around the park pretending she was a sled dog. She hated car rides and listening to anyone who was talking to her. 
Now after 6 weeks of training, she has pulled herself together and is a model citizen.  She still loves walks around the park, but takes a relaxed stroll instead of sprinting to the end of the leash.  She no longer tries to sneak food from the counter when your back is turned, and can instead stay on her bed and watch dinner being made from the living room.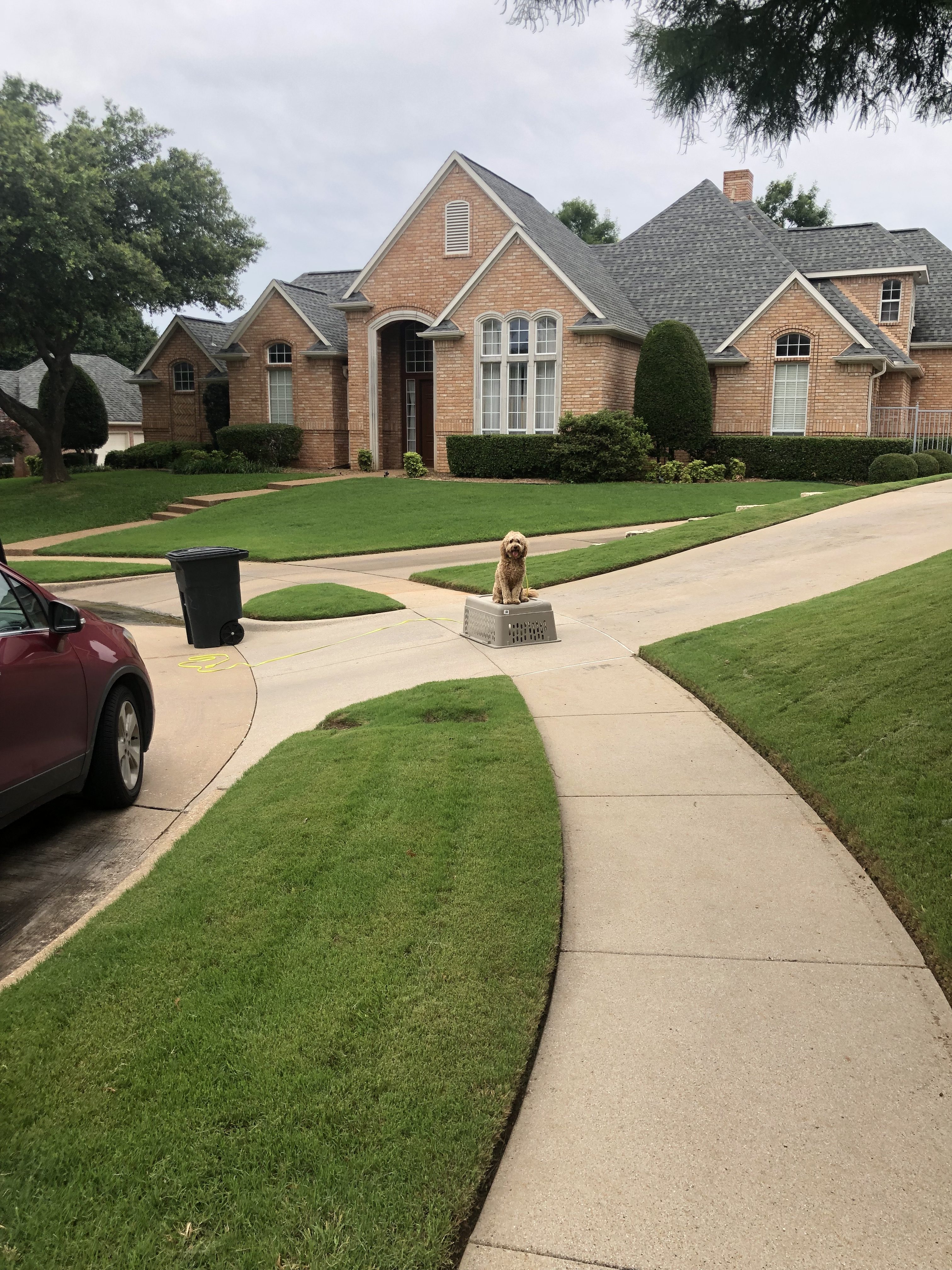 Lulu the Doodle!
Lulu was just your everyday Doodle puppy.  What she lacked in coordination, she more than made up for with crazy.  She was an escape artist and would love to be chased around the neighborhood and parkour through the house!
After just 4 weeks of private in-home training, she had a new lease on life.  Instead of taking off down the street every time the front door was opened, she now just stays on her cot.  Lulu still has her same loving and affectionate personality, but now channels her energy into running laps around the backyard pool instead of the neighborhood!