Round two! Moose did so well we brought our new 7 month old frenchie to Tip Top K9. What a great job Ellie and Josh did with her. Trust me, having trained dogs is such a great way for you to enjoy them and them to understand what you are asking of them. We are super grateful for the time they spent getting our dogs trained. It's well worth the money!Josh Johnson trained our lil frenchie Moose this March and my husband and I are so impressed with how well our gig is doing. We look forward to group training and keeping Moose socializing with other dogs. Josh was extremely professional, kept us up to date with progress and report cards including videos of Moose's training. Highly recommend Tip Top K9

Jeremy Ayala
00:09 21 Jan 22
Tip top K9 is absolutely amazing!! Highly recommend this company! Josh is our trainer and he has just trained my second French bulldog and she's at her best.

Jennifer Ayala
00:04 21 Jan 22
This did amazing things for our dog.

Joseph Barnard
21:34 19 Jan 22
Tip Top K9 has been amazing. Our Winnie was treated so well while she attended bootcamp for the past 17 days. I could tell Winnie was respected and well cared for. The videos Tip Top K9 would send on a weekly basis showing Winnie's progress was a fantastic bonus. I can not say enough positive things about Josh or Tip Top. K9. Thank you for helping our Winnie!

Jennifer Hansen
02:44 13 Jan 22
Supper amazing! I feel like my dogs are them selfeves but now they listen to me. So amazing will never go any where else

lacey Pants
21:16 23 Dec 21
I would highly recommend Tip Top K9 /Josh and Ellie. They were amazing to work with. Josh was very thorough upfront and didn't rush us through any part of the process. Ellie was amazing with our dog's training. Great investment in your doggo, do you it you will not regret it

Kyle Smart
02:50 22 Dec 21
We sent our golden retriever for boot camp with Josh and Ellie. We got videos and pictures while he was away and he always seemed happy and well taken care of. He came home and had learned so many new things that we were taught to execute with him as well. We feel supported going forward with any questions or help we might need. Very happy with Tip Top K9!

Shaley Smart
02:45 22 Dec 21
Thank you so much for taking care of my baby Athena! You guys did amazing and I'm so impressed with everything she's learned and how obedient she is now! 10/10 would recommend to anyone looking for training!

Maricruz Tafoya
22:31 18 Dec 21
Absolutely amazing! Our puppy is so much more behaved! Could not recommend enough!!

Alejandro Parache
22:29 18 Dec 21
He did a really good job with my dog!! He is so professional and he loves working with dogs. 200% recommended. My dog is a new dog, such a good boy now! Thank you so much for your work!

Maria victoria Alejandra Zambrano Pinero
19:53 15 Dec 21
Josh was awesome to work with. Explained the whole process from the beginning to end.

Josh is awesome! So helpful, willing to answer any questions. So glad I found this great company to work with!

Naomi Ericksen
02:18 02 Dec 21
Great experience! Our dog is naturally a dog that nips and will fight with her dog sister. With training we have found many helpful tools to get her to stay/place where we need her to and to respond well to come and off so she stays away from things that triggers her. She also now walks with us instead of running ahead during her whole walk. We are SUPER thankful for this training since it's given us more hope for the future of our fur baby in our family. Now we want to get help for her dog sister next!

Ashley Wagstaff
23:52 30 Nov 21
Ellie and Nick accomplished magic with our pit bull Bailey. She is already 3 and has no prior training and they were able to turn her in to a proper lady in just a short couple weeks. So grateful for the training and love they provided to our girl!!

Spencer and Josh are awesome!They are great trainers with lots of love for what they do!

Daniela Thomson
00:04 20 Nov 21
Tip top K9 has not only helped me learn how to train my dogs but also given my dogs the starting points for a great training. Spencer was our trainer and he was so professional and super helpful every step of the way! He consistently helped me work through different ways to have the peace of mind that I was in charge of the dogs!

Paige Sturges
22:24 17 Nov 21
Spencer and Josh were absolutely great to work with and by the end of our 6 sessions, we had seen incredibley massive improvement with our two difficult doggos. Looking forward to going to the group classes moving forward as well.

Sean Sturges
22:23 17 Nov 21
Josh has been great to work with and has brought Stella back a new dog!! Can't wait for weekend classes.

Nichol Carson
01:35 16 Nov 21
Ellie, Josh and Spencer were all amazing trainers and great people to work with! They trained our dog Milo at home in private lessons and Letty and Koda in boot camp. Awesome experience and it has changed our entire pack!

Chad Greenleaf
02:06 09 Nov 21
Josh, Ellie and Spencer were amazing with our dogs. Both boot camp and home training were incredible experiences. The improvement in our dogs was unbelievable. They are kind and loving to our dogs and you can tell they love what they do. Thank you for an incredible experience. We'd recommend them 100 percent!

Josh is an amazing trainer i would recommend everyone work with him . Hulk learned so much with his help within a short amount of time . I could not be happier . Thank you Josh 😃

Belma Memic
23:38 08 Nov 21
I was a little hesitant about using Tip Top K9 but after the first time, I saw the results of the system. Max is a small dog but he has learned and with some homework and practice he will and I will get there. Josh and Spencer were great with him and so patient. I highly recommend them!

Judith Rodriguez
21:24 06 Nov 21
We have been more than happy with our experience with Tip Top K9 dog training. Spencer and Josh were both excellent with our dog and really cared about his training. Our dogs behavior has completely changed for the better and we are so glad we made this choice. Best money we have ever spent!

Jared Webb
01:14 03 Nov 21
Tip Top K9 is absolutely incredible!!! We had so much fun during training sessions with Spencer and Josh and they answered all our questions. Always felt like they were there to help us and Buzz!! We are so grateful for them and what we learned! THANK YOU Tip Top K9!!

Stacie Huish
22:31 02 Nov 21
Josh and Spencer have been life changing in our first dog experience. I did NOT believe them that our dog would be night and day after the leash was installed but he was. He is a happier dog, we are happier, we are going on walks and introducing him to people. THANK YOU this has been incredible.

Adam Huish
22:30 02 Nov 21
We dropped off our dog almost 4 weeks ago and could not be happier with the results. Huskies are a though breed to train and Tip Top K9 got our dog spot on with commands and listening to us. Thank you so much for your training!

Jordon West
19:20 28 Oct 21
We love Tip Top K9! Josh & the team is amazing. Our husky is a new dog after training & we couldn't be happier!! We highly recommend using Tip Top K9

Alena Najera
19:17 28 Oct 21
Josh with Tip Top was fantastic. Very responsive and communicative through the training process. This was without a doubt a smart investment.

Ryan Larson
01:44 26 Oct 21
They did a great job training my very social and very energetic border collie! When the boot camp was over they showed me what she had learned and how to keep her listening. I'm so glad I decided to have them train her!

Josh was so great! You can definitely see how much he loves dogs and how passionate he is about helping owners love their dogs again! We were so worried about our pup and how we were going to handle her and now we are so excited to have her with us all the time! We can take her places and have the tools we need to make sure she listens and we can all have a great time! Thank you Tip Top K9!!

Laura Wood
19:39 21 Oct 21
Josh and his team did an amazing job with our puppy! She is better trained than I could have hoped for and we are so grateful for how well they took care of her! 10/10 would recommend!

Ashley Busdicker
23:06 12 Oct 21
Josh was super awesome and the process was great. Our puppy is a completely new puppy! Highly recommend Tip Top K9 if you need your dog to be trained!

Shane Busdicker
23:06 12 Oct 21
Tip Top K9 is amazing. Our trainer Spencer was very professional, knowledgeable and very helpful to us. He made sure we knew what we were doing, to help our dog. Thanks to Spencer and Tip Top K9

Kelli Smith
23:19 29 Sep 21
Kita and my family couldn't be more grateful for Josh and his team! We no longer feel that our dog is out of control. We now have the tools and knowledge to happily take walks as a family outside! Thank you so much TipTopK9!!

Safiya Gardner
19:33 22 Sep 21
Our dog Kita had a small problem with other dogs. In the fact she didn't like them at all. Tip top was able to help give her training and is tools so she can be confident with her interaction with making new friends

Jeffrey Gardner
19:32 22 Sep 21
The best dog training in Utah. Spencer and Josh really understand dogs and how to truly train them to be obedient and listen. This is the place to take your dog. Thank you guys are the best!!

Joseph Clarke
16:34 21 Sep 21
Tip Top K9 was amazing and took such good care of our pup! They were very responsive and educational throughout the whole process. Thank you Josh for everything!

Merenci Osborne
23:34 18 Sep 21
Josh and the TipTop team are awesome! We dropped off our 4.5 month old pup and all of the things we wanted addressed were.

Merenci Osborne
23:33 18 Sep 21
This is a phenomenal dog training program and they have a spectacular trainer Josh. He has learned so many new commands and came back a more well behaved pup. I would recommend this place 11 out of 10 time. Thanks for everything Tip top.

Brian Chavarria
01:24 18 Sep 21
We just got our Shepherd Max back and the improvement in just 4 weeks is crazy. No more dragging us down the street and jumping when excited. Cant wait to continue his training at group session. I highly recommend if you are looking to get your dog trained. Spencer and Josh were great to work with.

Tiffany Kay
17:41 17 Sep 21
Josh has been so amazing with our 6 month old puppy!

Amanda Bullard
20:51 04 Sep 21
Josh was a great to work with. The training works! Our dog is changed forever.

Ryan Bullard
20:49 04 Sep 21
My dog came back amazing wow!!!!! i was nervous and josh sent me weekly videos and i was so pleased. he was patient and loving to my ruby and she came a champ. we were shocked. she's doing great!!!! totally recommend 100%

Working with Spencer and Josh has been amazing. My dog is a different dog and is so well behaved now, making my life so much easier.

Beth Harper
23:45 02 Sep 21
Josh is such an amazing trainer. I have a French bulldog that needed aggression training, not only did he help teach me and my dog on how to work with his dog aggression. He also helped me with basic commands. It has been more enjoyable to have my dog now more than ever. Josh is such a good person he gives my dog love and attention while working with me and my dog on training. My dog is aggressive with my older dog during feedings and he has helped me get that under control. It's also a work in progress still but my dog has been doing pretty well on his aggression towards meeting new dogs. I know with me working on it more he will Learn to ignore and eventually be good with meeting other dogs. I got more out of training than I thought I would and I am so pleased with how good my dog has been. Thank you so much josh, I can't wait to see bo progress even further as time goes by.

Kaylin Bouck
21:35 28 Jul 21
Our West Jordan dog training location is one of the top rated locations in the state of Utah!
There are many dog training options in Utah but at Tip Top K9 West Jordan your first lesson is only $1.00!  We specialize in a 2 – 4 week board and train program where your precious fur baby comes and lives with us and then we bring you back a well behaved citizen!  We also do private lessons at your house if that is an avenue you would like to investigate. 
We always start with a $1.00 first lesson so call us today at (801) 889-2710.
Real West Jordan dog training clients:

"She's completely different in her behaviors."
"I totally would recommend Tip Top to anyone who has a stubborn dog."
West Jordan Dog Training Out And About:
West Jordan dog training success stories: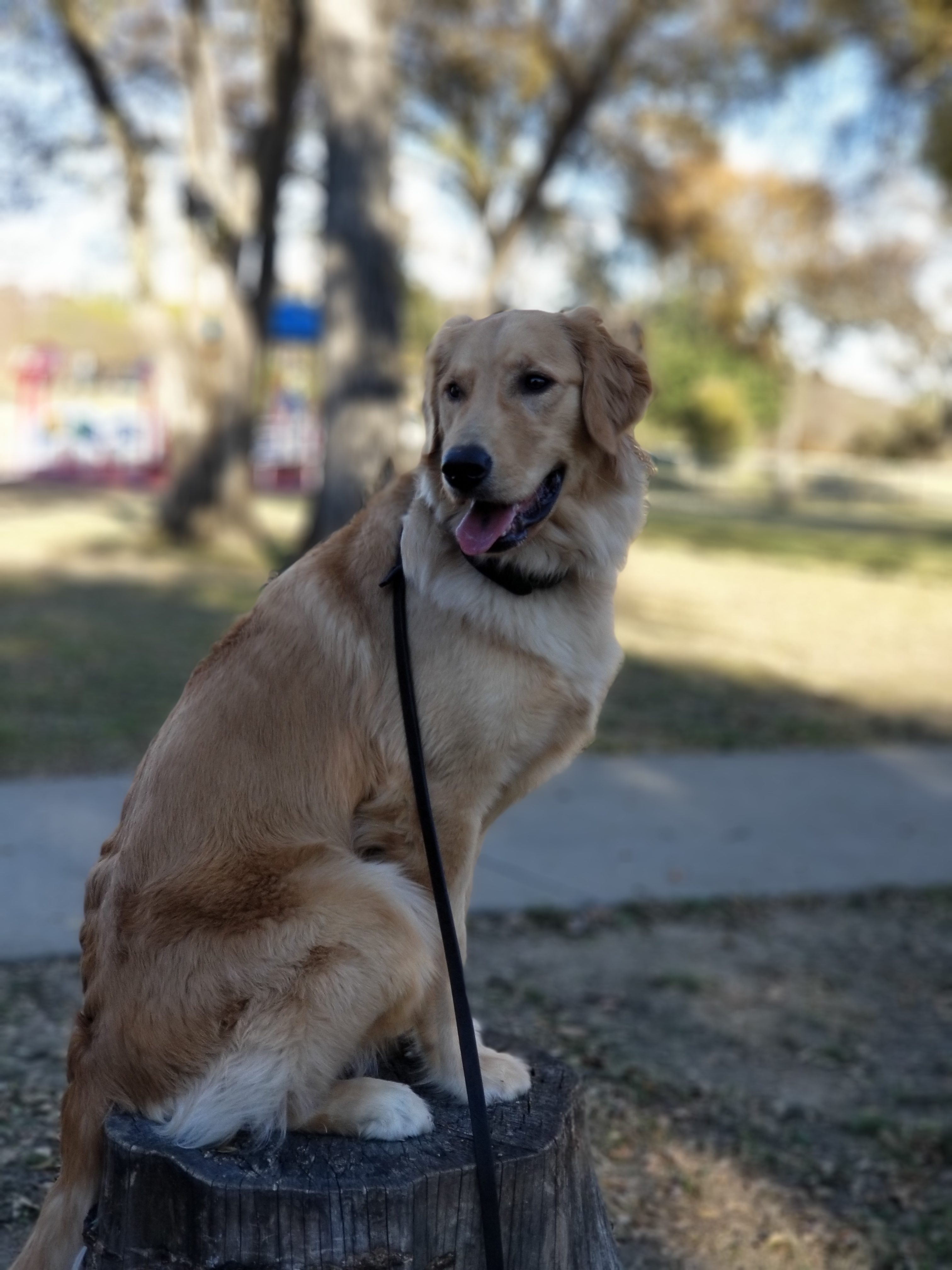 Bella the Golden Retriever
Bella was an out of control golden retriever puppy who couldn't wait to climb you then pull you down the street.  Her heart was in the right place, but she was definitely a handful.  Because of her bad habits her owners Mike and Nicole couldn't really take Bella for a walk or anywhere else for that matter!
After 4 weeks of Bootcamp, her life has drastically changed for the better.  Now instead of running to and jumping all over new people, she sits at your feet and waits for love to come to her.  No need to worry about pulling on the leash either, Bella is now 100% off leash!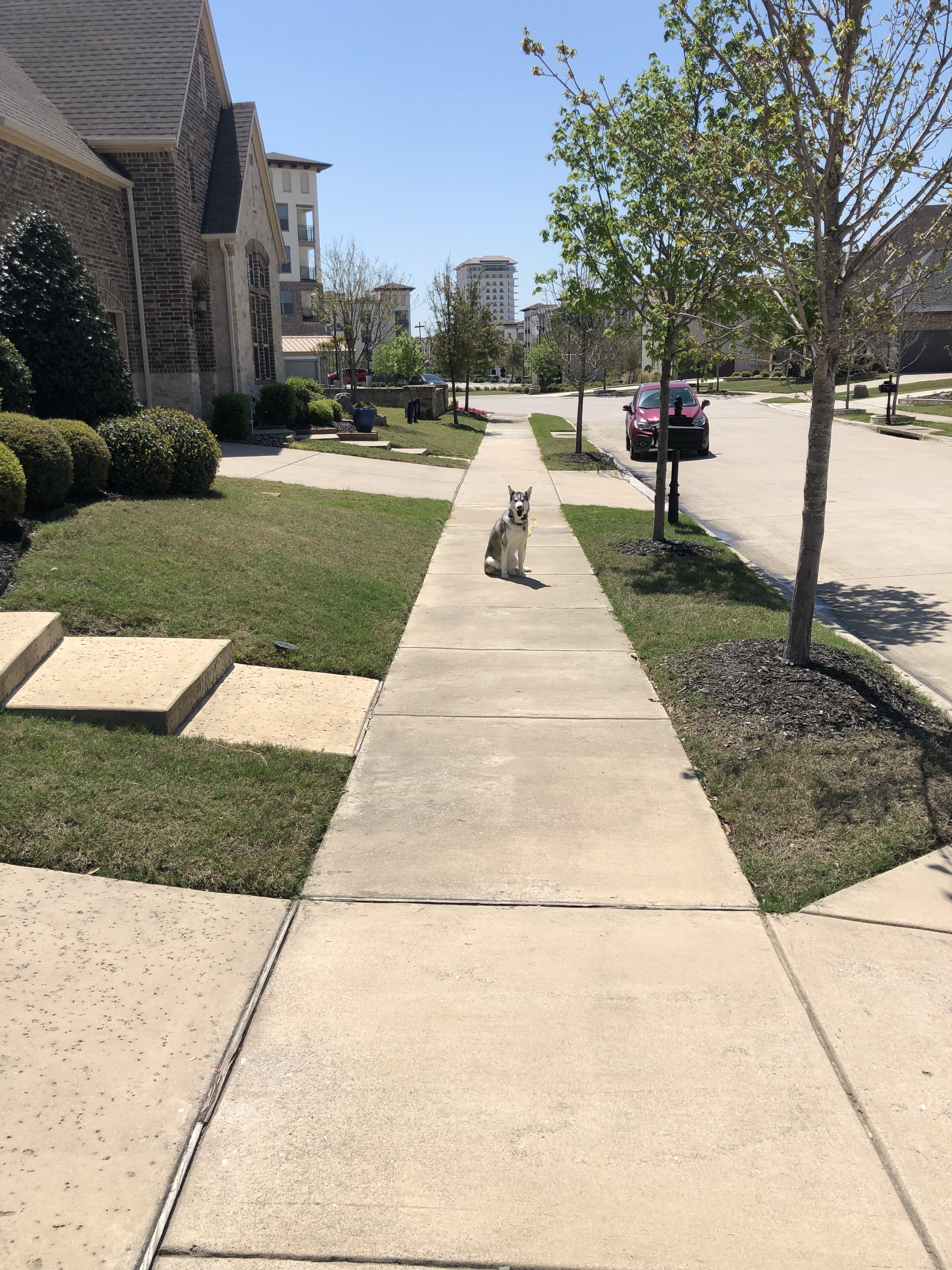 Lucy the Husky!
Lucy was just a small town pup trying to make it in the big city.  Her favorite hobbies were helping herself to the family dinner and long walks around the park pretending she was a sled dog. She hated car rides and listening to anyone who was talking to her. 
Now after 6 weeks of training, she has pulled herself together and is a model citizen.  She still loves walks around the park, but takes a relaxed stroll instead of sprinting to the end of the leash.  She no longer tries to sneak food from the counter when your back is turned, and can instead stay on her bed and watch dinner being made from the living room.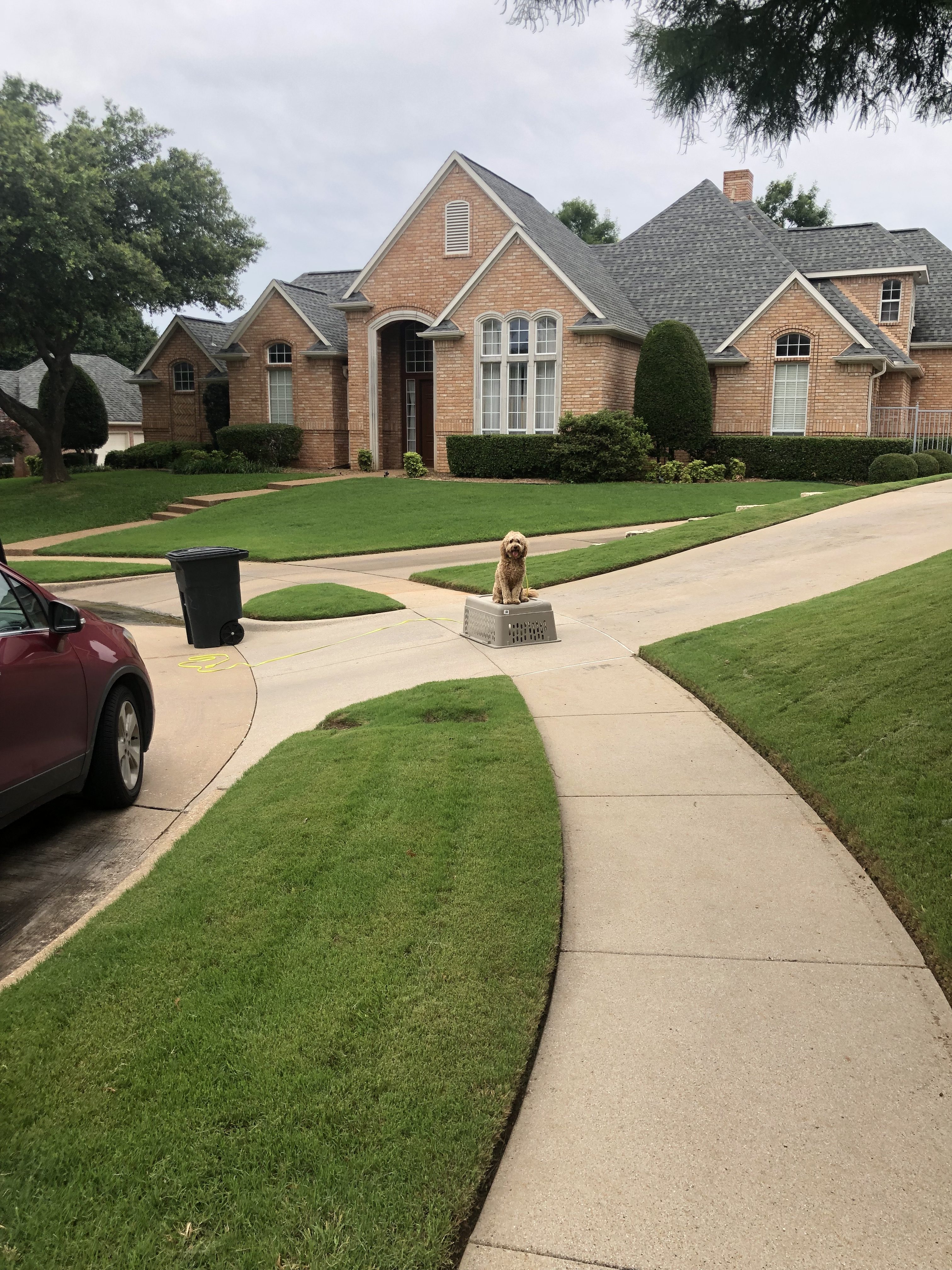 Lulu the Doodle!
Lulu was just your everyday Doodle puppy.  What she lacked in coordination, she more than made up for with crazy.  She was an escape artist and would love to be chased around the neighborhood and parkour through the house!
After just 4 weeks of private in-home training, she had a new lease on life.  Instead of taking off down the street every time the front door was opened, she now just stays on her cot.  Lulu still has her same loving and affectionate personality, but now channels her energy into running laps around the backyard pool instead of the neighborhood!